Leonardo DiCaprio or Jennifer Lawrence — Which 'Don't Look Up' Star Has a Higher Net Worth?
When two Academy Award-winning movie stars come together for a movie helmed by an Oscar-winning director and featuring several other award winners, there's bound to be a lot of money flowing. Between Don't Look Up co-stars Jennifer Lawrence and Leonardo DiCaprio, which has the higher net worth?
Leonardo DiCaprio rose to fame in the '90s
After appearing in TV shows such as Parenthood and Growing Pains in the early 1990s, DiCaprio struck gold with one of his first film roles, What's Eating Gilbert Grape. He followed it up with teen favorites like The Basketball Diaries and Romeo + Juliet before achieving A-list status with one of the biggest films ever, Titanic.
DiCaprio continued his leading man streak with roles in several Martin Scorsese films, including Gangs of New York, The Departed, and Shutter Island. The actor racked up Academy Award nominations — so many, in fact, that audiences began to wonder when he'd finally win one. DiCaprio finally took home an Oscar for 2015's The Revenant.
Jennifer Lawrence became a Hollywood favorite
The 2010s were to Jennifer Lawrence what the '90s were for DiCaprio. After appearing in a few small film roles and on the popular sitcom The Bill Engvall Show, Lawrence earned her first Academy Award nomination for the 2010 drama Winter's Bone. And from there, her career skyrocketed.
Lawrence took on surefire box-office successes next. She starred in the X-Men film franchise and the dystopian trilogy The Hunger Games. And, like, DiCaprio, Lawrence turned out more Oscar-nominated performances while working with the same director — in her case, David O. Russell, in films like Silver Linings Playbook.
DiCaprio and Lawrence star in 'Don't Look Up'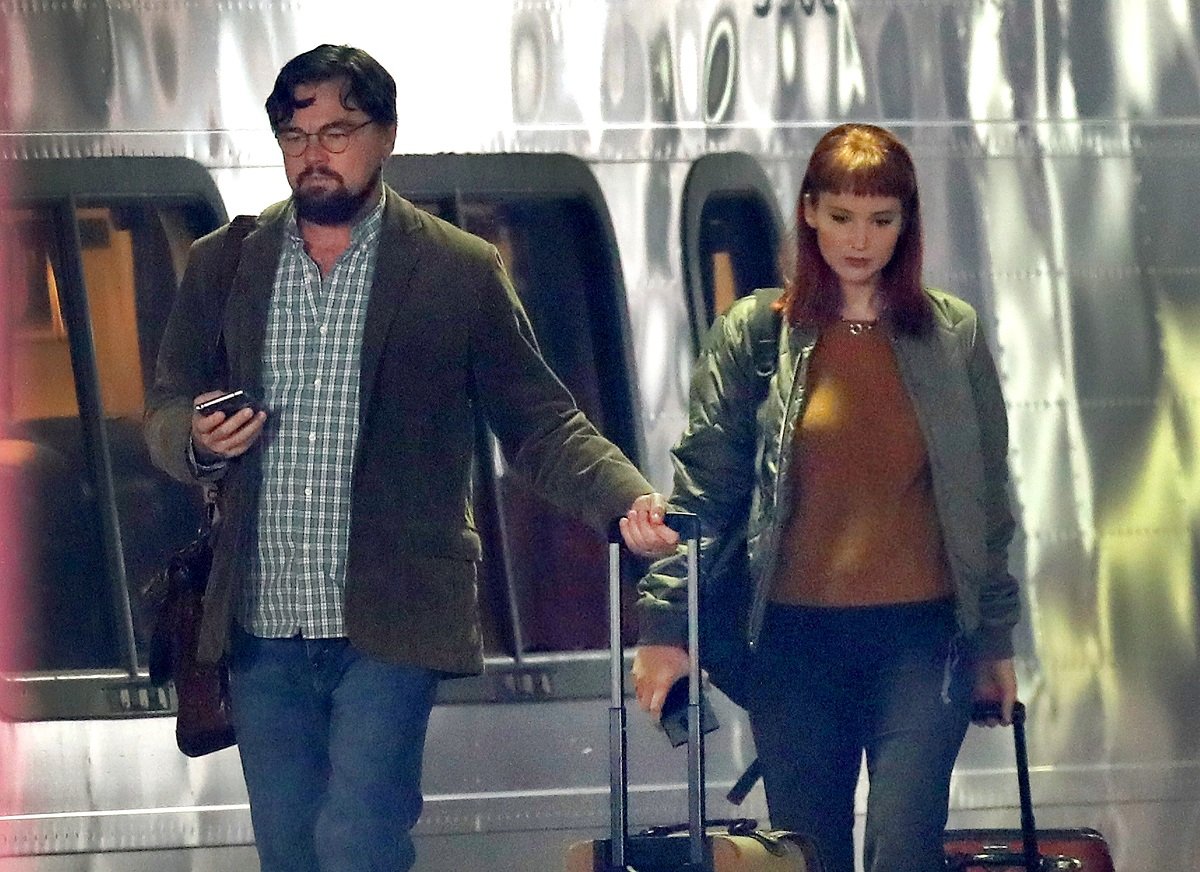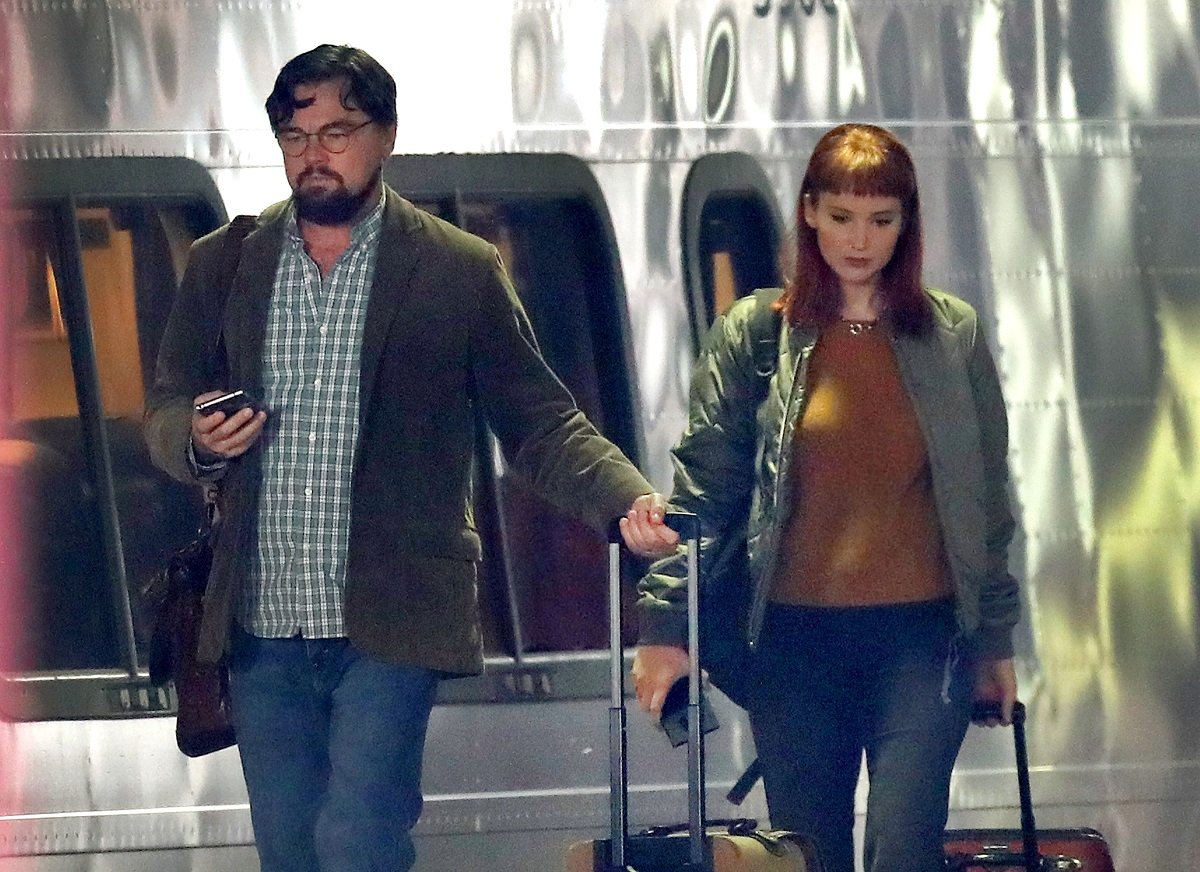 Another thing the actors have in common? They each took some much-deserved time off over the past few years. But together, they're returning to what's bound to be another award-winning film. Don't Look Up stars Lawrence and DiCaprio as two scientists spreading awareness of a dangerous, Earth-bound asteroid.
The film, which began shooting in late 2020, is helmed by writer, director, and producer Adam McKay. McKay's last two films, The Big Short and Vice, were nominated for Best Picture at the Oscars. The former, in particular, earned lots of critical praise and performed well at the box office.
Who has the higher net worth, Jen or Leo?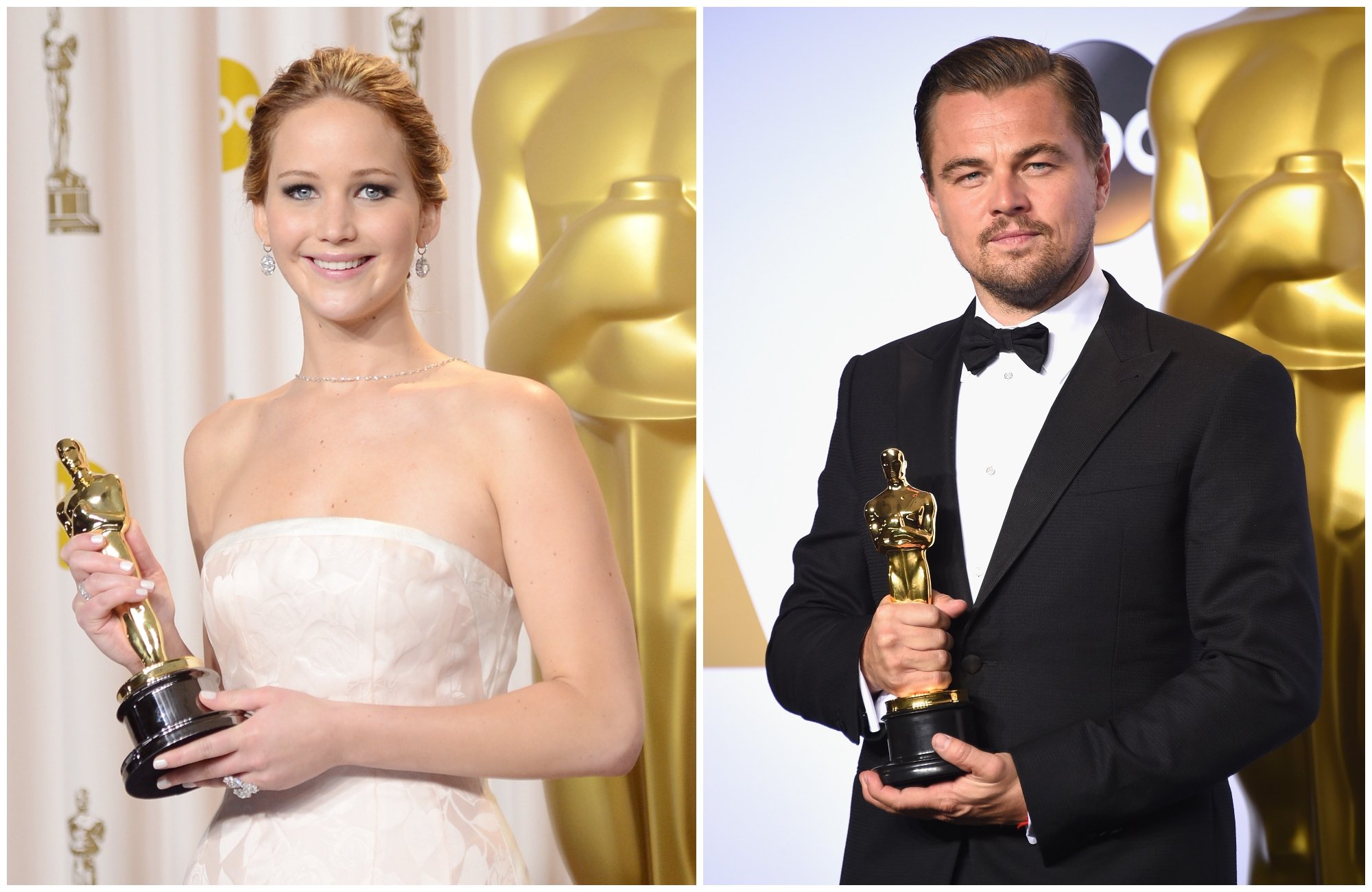 With numerous credits to their names, Lawrence and DiCaprio have earned a lot of money over the years. But while Lawrence grew up in an affluent Kentucky suburb, DiCaprio, who lived in Los Angeles, worked as a child actor in part to support his mother, a legal secretary.
In 2021, Lawrence is worth an estimated $160 million, according to Celebrity Net Worth. In addition to acting, she earns money from endorsement deals, like her one with Dior. Lawrence also joined the producing game with her upcoming drama, Red, White and Water. She owns two apartments in New York City and a home in Beverly Hills.
As impressive as Lawrence's net worth is, DiCaprio's easily tops it. He's been producing for many years. DiCaprio owns seven homes in Southern California alone, plus two New York City apartments and a private island he's turning into an eco-friendly resort. According to Celebrity Net Worth, he's worth approximately $260 million.