Leonardo DiCaprio Once Gave Pope Francis A Racy Painting
Leonardo DiCaprio, an LA native, took an interest in acting from a young age. The ambitious star first began his career by accepting small parts in television commercials and educational programs.
He started to gain recognition and momentum through appearances on television shows like Roseanne and The New Lassie. In 1991 DiCaprio had the opportunity to appear in Critters 3, his first role in a film.
The recognition that came with being in a big-screen production is what helped him secure the spot of Oliver on the popular television series Growing Pains. DiCaprio's career took off from there, and he soon became an acting legend, but not without a few funny anecdotes along the way.
Take a look back at DiCaprio's most iconic roles and find out why he once gifted Pope Francis a racy painting. 
Leonardo DiCaprio's most memorable moments of his acting career
In 1993, the actor took the screen as Arnie in What's Eating Gilbert Grape?, and his performance did not go unrecognized. DiCaprio received an award for the best supporting actor and the Chicago Film Critics Association Award for Most Promising Actor.
Audiences watched him in 1995 as he took on the part of Jim Carroll in The Basketball Diaries, and just one year later he returned as the famous Montague in Romeo + Juliet. Titanic would mark one of the actor's most unforgettable roles.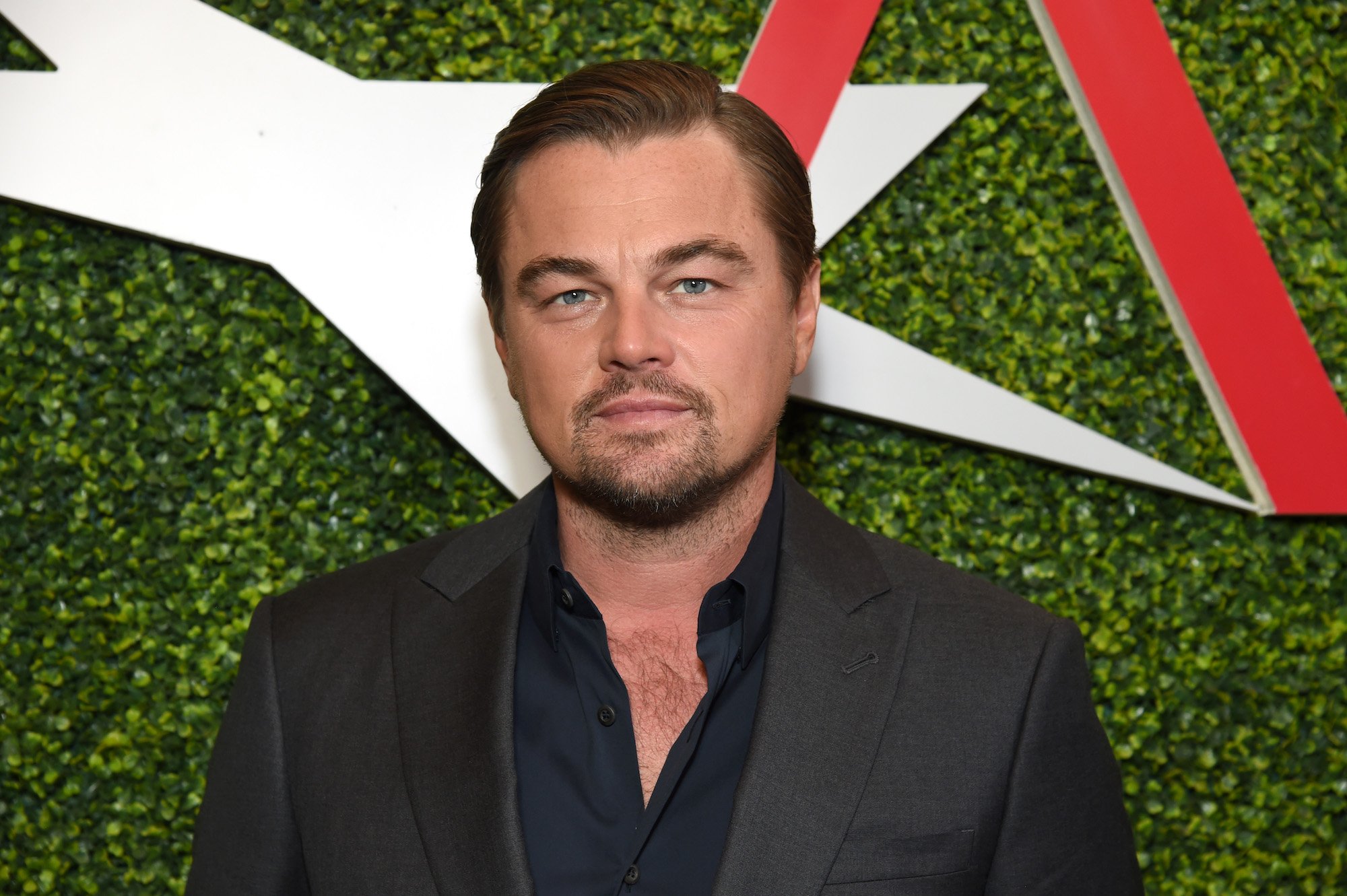 After DiCaprio blew away audiences with his performance as Jack Dawson, many of the star's fans and followers believed he was "robbed" of an Oscar nomination. This would sadly become a noticeable trend for DiCaprio throughout his career, but Oscar nomination or not, the actor never let it affect his passion and skills.
Plus, DiCaprio finally won an Oscar after his 2015 appearance in The Revenant. Many fans and critics were happy to see the star finally get the credit he deserved. Since the actor's career first began, his reputation and fame have reached new levels, but his acting skills aren't the only reason DiCaprio has been in the headlines and media.
Leonardo DiCaprio and Pope Francis had an official meeting 
DiCaprio's fans and followers are probably already well aware of the star's adamant passion for the environment and climate change. These were the reasons behind the Hollywood actor sitting down and meeting with Pope Francis back in 2016.
The prominent religious figure and the talented star both are extremely passionate and dedicated to enacting change that will protect and preserve the environment. In their brief rendezvous, amidst discussing these pressing issues, the pair had the opportunity to get to know one another better, and the two even ended up exchanging gifts. 
What painting did Leonardo DiCaprio give to Pope Francis?
While speaking with Pope Francis DiCaprio revealed an interesting piece of information about his childhood. His parents had decided to hang "The Garden of Earthly Delights" by Hieronymous Bosch over his crib. Considering the excessive nudity and the nude figures "engaged in amorous activities" it might not seem the go-to pick for a baby's room. But DiCaprio's father was an artist and this likely played a part in the decision.
When he spoke about the "notoriously racy" painting DiCaprio explained: "As a child, I didn't quite understand what it all meant, but through my child's eyes it represented a planet, the utopia we had been given, the overpopulation, excesses, and the third panel we see a blackened sky that represents so much to me of what's going in in the environment."
DiCaprio went on to call the painting his favorite. It is clear to see how an environmentalist such as DiCaprio would find such an image so meaningful. DiCaprio loves the painting so much that he decided to give Pope Francis a book of Bosch's work as well as a check to use for philanthropy charities.