'Leprechaun' Film Has 'Blasphemous' Connection to 'Little House on the Prairie' and 'The Waltons'
Cult classic 'Leprechaun' is connected to 'Little House on the Prairie' and 'The Waltons' in an interesting way.
St. Patrick's Day automatically conjures up images of leprechauns, clovers, gold, and mugs of beer. But for movie buffs, Leprechaun comes to mind.
A horror franchise that became a cult favorite, Leprechaun was first introduced to the movie world in 1993 with Warwick Davis and Jennifer Aniston. But little do fans know that the first film has an interesting connection to Little House on the Prairie and The Waltons.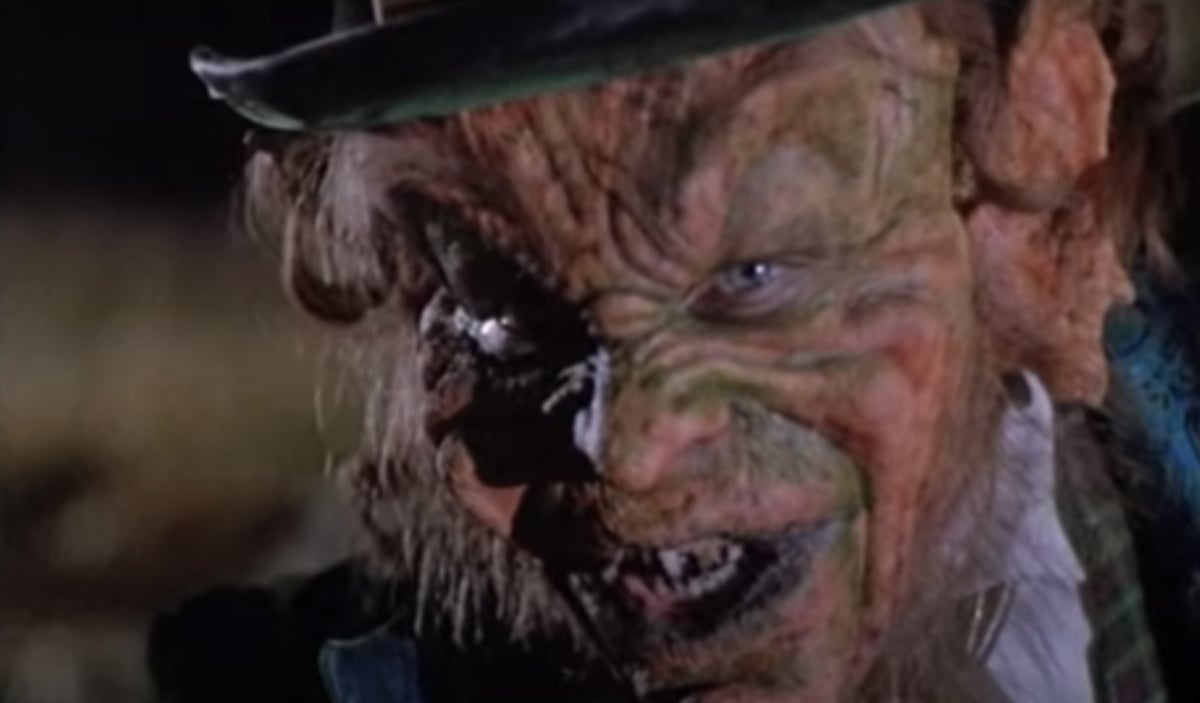 Original 'Leprechaun' was set in North Dakota
Leprechaun took on a life of its own with seven campy films that took him to a farmhouse, Los Angeles, Las Vegas, outer space, and South Central. But it all began with Jennifer Aniston's character on a North Dakota ranch.
Director Mark Jones wrote the screenplay in 1988 and the movie was shot in 1991. Lionsgate brought Jones' character to the big screen in 1993.
Fans may recall how Warwick Davis' leprechaun terrorized Aniston's Tory, her dad, and locals on a tricycle, at a nursing home, and on the farm. With a budget that was just under $1 million, the production team had to limit Leprechaun's murder spree to filming locations at a Hollywood studio — not North Dakota.
'Leprechaun' filmed at 'The Waltons' and 'Little House on the Prairie' sets
Picture the wholesomeness of The Waltons and Little House on the Prairie and how both families worked hard and learned life lessons.
Both were family shows set in rural towns on farms, with not a hint of supernatural chaos lurking in the plot. Walnut Grove is one of the last places one would find a blood-thirsty, angry leprechaun.
Contrast those memories with Leprechaun sharing the same wholesome space. All three projects had scenes that filmed in California at Big Sky Ranch. Though Little House filmed their interior scenes at a sound stage, the exterior shots of their buildings and outdoors were done on the ranch where the show leased the property for 10 years.
OG Leprechaun star Warwick Davis once described filming there as "blasphemous" in his memoir, Size Matters Not. The fact that they filmed gory scenes in the same place as both series did not go unnoticed by actor.
"These were insanely popular TV dramas and it felt a little blasphemous to be turning these sets, known for their incredibly saccharine family-friendly dramas, into a comedy horror location – especially the scene in the local store where I cruelly crush the store owner's chest and stomach by hopping on him with a pogo stick," he wrote. "Prairie was also famous for its opening credits where three children run down a hill. I broke a cop's neck at the bottom of that hill. Oh yes, this was quality horror."
Funny enough, Leprechaun and Little House also have harrowing wheelchair scenes in common. Imagine what it would have been like if Nellie had to tango with the frightening, gold-hungry jokester.
Years later, people have warm memories of The Waltons, Little House on the Prairie and the first Leprechaun film. Currently, fans can watch Aniston in her first feature film role during SyFy's Leprechaun movie marathon on March 17.