Leslie Jones Reveals Her Favorite Part About Working on 'SNL'
Saturday Night Live made Leslie Jones a household name, but now she's moving on to bigger and better things. The comedian announced that she will be leaving SNL to work on new projects: Jones is filming a Netflix special, starring in a few movies, and will even produce a new show.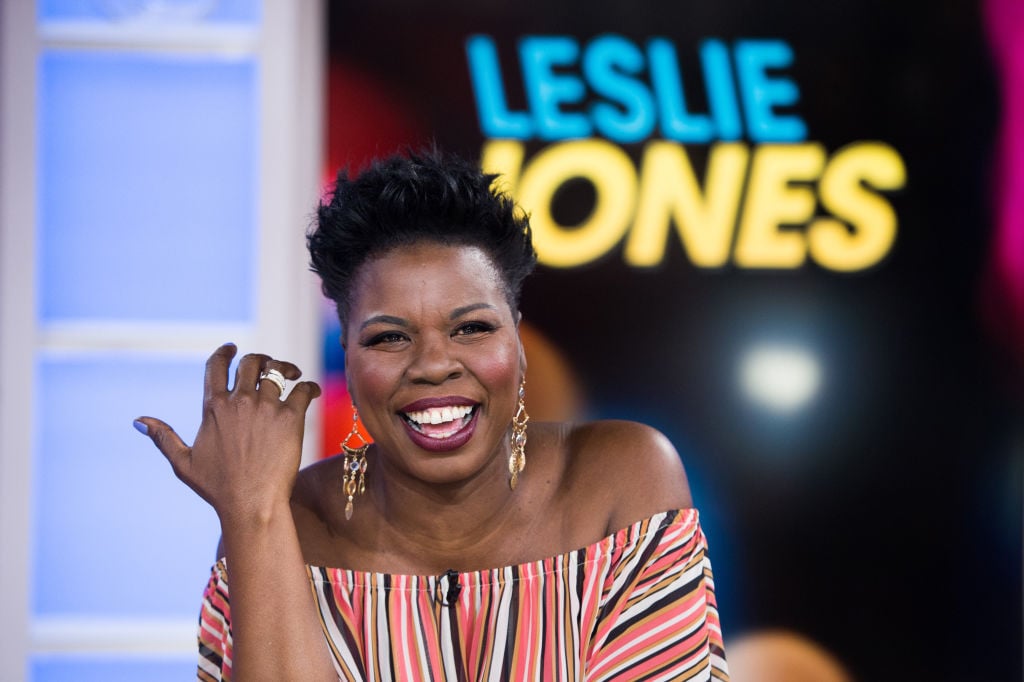 Even though fans are excited to see what's next, Jones will be sorely missed on SNL. She's a veteran cast member, and she's become a staple of the show. Now that her time on the late-night sketch comedy show is coming to an end, she's opened up to Us Weekly about what it was like to work on SNL, and some other things fans may not know about her.
What was Leslie Jones' favorite part about working on 'SNL'?
Jones says that she hasn't had a favorite role yet. Although she had a lot of fun on SNL, none of the characters she played in her sketches were especially dear to her heart. The same is true of her role in Ghostbusters, where she starred alongside Melissa McCarthy and Kristen Wiig.
At almost 50, Jones is proud of how far she's come. Her career has skyrocketed in the last few years. She was the oldest SNL cast member when she joined the crew in 2014, but her age hasn't slowed her down any. She's used her SNL fame to leverage more projects and more opportunities.
As for her favorite part of the show, it is working with her co-star and head writer Colin Jost.
Who is Colin Jost?
Jost and Jones both started on SNL in 2014. Although Jost left the show and came back in 2017, it's clear these two had a chance to get to know each other.
Jost, who is engaged to Scarlett Johansson, returned to SNL as head writer of the show, which means he has a lot of influence over what skits the actors work on. Other famous head writers include Tina Fey and Seth Meyers.
According to Jones, working on the show under Jost is fun. She says it's like a playground. That kind of environment is probably what has led SNL to some very funny seasons in the last few years.
Leslie Jones has starred with a few big names on 'SNL'
Jones' time on SNL has helped Jones grow a network of famous friends. That may help her later when she's looking for collaborators for future projects.
Even though they weren't cast members at the same time, Jones does know Kristen Wiig, who left Saturday Night Live to star in movies like Bridesmaids. Wiig and Jones worked together on Ghostbusters.
There are new celebrities on SNL every week. It's not unheard of for the cast members to make a connection with the celebrity host. Jones' co-star Pete Davidson had a much talked about relationship with singer Ariana Grande after meeting on the show. Hopefully, Jones' time on the show will have netted her a ton of great connections.
Jones' story is inspiring. Anyone who thinks they're too old to achieve their dreams can look to her for inspiration. In the last five years, she's accomplished a ton. It seems like she's just getting started, and fans are excited to see what comes next.