Lexi From 'Below Deck Mediterranean' Receives Serious Fan Backlash for Shocking Comments and Behavior
Lexi Wilson's shocking and damaging behavior on Below Deck Mediterranean didn't endear her to fans, furthering fans' surprise with the remarks she made to chef Mathew Shea.
Many Below Deck Med fans agree that Shea and Wilson were both in the wrong for their heated fight during the latest crew dinner. And while Shea continued to fan the flames and instigate the fight, Wilson made two damaging remarks, from which she may not recover. Toward the end of the last episode, she referred to Shea as r*******. Then she said, more than once, that Shea's mother should have aborted him.
Were Chef Mathew and Lexi Wilson both to blame for the fight?
The crew gasped when Wilson made both comments. Courtney Veale stood up, demanding that the fighting stop. She told Wilson her comments were way out of line. At the same time, the crew slammed Shea for stirring the pot and starting the fight. Shea also told Wilson that no one liked her.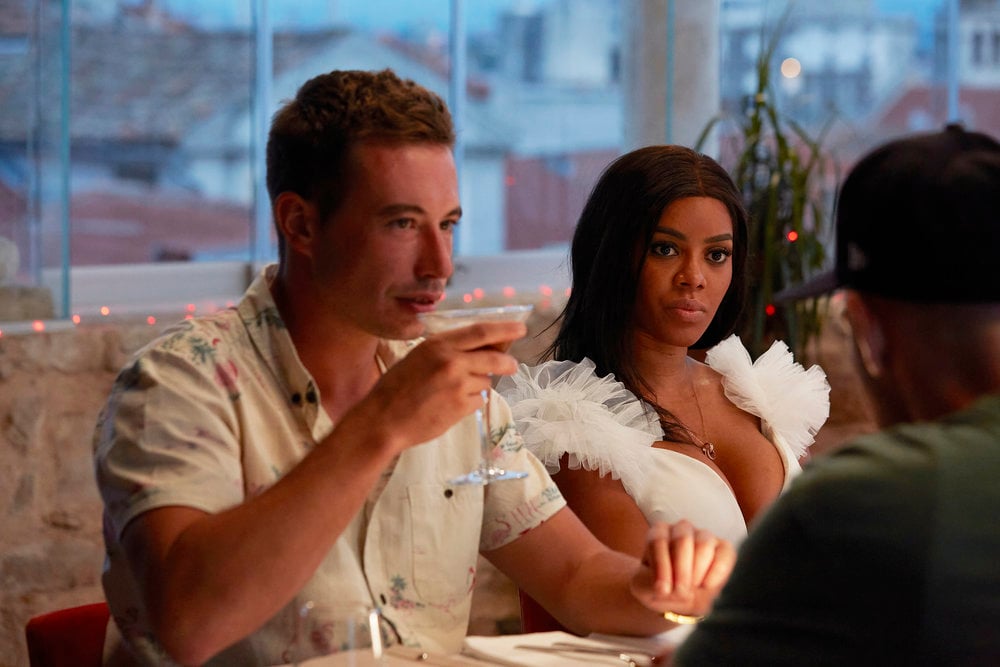 Viewers were equally as shocked and disappointed. "Lexi won't ever get it, like her behaviour, her words and her actions. It may take a whole while til she does," one person shared on Twitter. Others suggested the Delaney Evans should stay at this point and Captain Sandy Yawn should send Wilson packing.
Lexi Wilson pushed a crew member and threatened to smack another
Of course, other fans can still see both sides. "I respectfully *suggest* rewatch 1st night out episode, if possible Watch open minded Lexi's behaviour was reactionary She may have been *over the top* by *some* people's standards, but this is why pushing people you don't quite know yet is a bad idea +ALCOHOL," one viewer suggested. Wilson pushed Mzi "Zee" Dempers during the first alcohol-fueled fight. She then told Shea she would have smacked him during dinner if cameras weren't on them.
While Wilson made it perfectly clear she was unhappy doing laundry, she never lashed out at the crew when she (or the rest of the crew) were sober. Every heated exchange escalated during the crew night off when everyone had too much to drink.
Alcohol played a huge role in the 'Below Deck Mediterranean' fights
In fact, chief stew Katie Flood told Showbiz Cheat Sheet that booze was the reason why Wilson didn't face consequences after the first horrific crew night of fights. "I was actually really intoxicated myself," she admitted. "And I know I came across that I really had it together. I was shocked watching it back!"
"When I woke up that next morning, I think I said to Courtney [Veale] that Lexi lost her s— last night with every single crew member," Flood said.
"And I couldn't tell you word for word what she had said," Flood said. "I'm not a liar. Like I'm not going to go to Captain Sandy and say things that I wasn't 100% sure what happened or not. I knew it was bad. Like I knew something bad happened. I knew she had acted completely out of line."
Could both Chef Mathew and Lexi Wilson get fired?
While the crew (and perhaps viewers) could move past that first wild night, can they continue to work together after the latest altercation? And if a crew member has to go, should it be Wilson or Shea? Or both? "I can't figure out whose side I'm on with this whole Lexi and Mat fight," one person tweeted.
Another viewer thinks Shea and Wilson are in danger of losing their jobs. "Lexi has been digging herself in six feet under for quite a long time now,she needed to be fired long ago. Now Chef, still better watch himself too."
Find out if there are consequences for the bad behavior this time. Below Deck Mediterranean Season 6 airs Monday nights at 9 p.m. ET on Bravo. Peacock subscribers can catch new episodes a week in advance every Monday.