Liam Hemsworth Talks About 'Rebuilding' After Splitting From Miley Cyrus
Liam Hemsworth is finally opening up about his life following his split from Miley Cyrus. The couple announced in August 2019 that they had separated after 10 years together and didn't say much about it after that. But in a new interview, Hemsworth spoke out and shed some light on how he handled the split.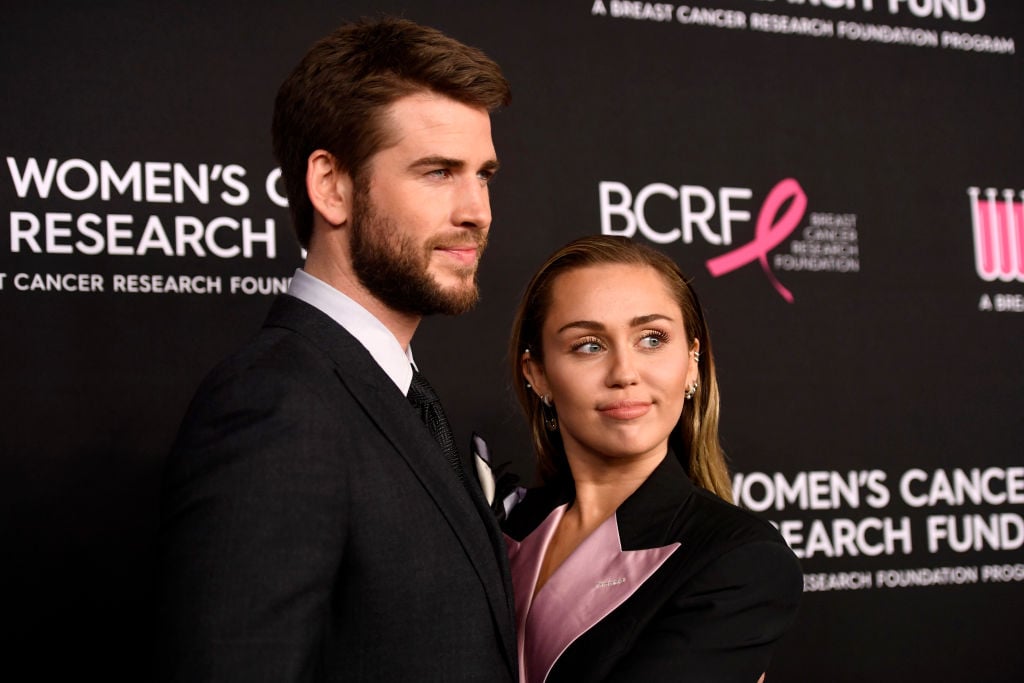 Liam Hemsworth on life after Miley Cyrus
In a May 2020 cover story for Men's Health Australia, Hemsworth talked about staying "balanced" following the breakup.
He noted that he focused on his health and immersed himself in his work, namely the new Quibi series Most Dangerous Game, in which he plays a character named Dodge Maynard. Maynard is a terminally ill man who, in a bid to provide a comfortable life for his pregnant wife, agrees to play a deadly game in which he is hunted by villains.
"I spent most of the project running around the streets and getting beaten up as well," Hemsworth said of the role. "But it was a great thing 'cause it just kept me moving. I was doing like, 10 [kilometers] a day or something at one point, which I've never done in my life."
He's just been "rebuilding" and focusing on moving forward.
"This last six months, honestly, for keeping my head level and just staying balanced, I'd say exercise has been big for me," he continued.
Sources have said that Liam Hemsworth took the breakup hard
The news of their separation came on Aug. 10 — just eight months after they tied the knot. Sources suggested to People that they were only taking a break and had a good chance of reconciling. But that apparently changed when photos emerged of Cyrus making out with reality star Kaitlynn Carter during an Italian getaway. Hemsworth filed for divorce on Aug. 21, citing irreconcilable differences.
"Liam's decision to file for divorce is sad, but in the end, it was never going to work," an Entertainment Tonight source said at the time. "They are too different. Liam never wanted to share Miley with anyone. He loves her and he is far too traditional. He finally realized he just wants to start fresh."
While Cyrus moved on with Carter, Hemsworth kept his head low. When The Daily Mail Australia finally caught up to him, he told the outlet that the split was too difficult to discuss. "You don't understand what it's like," he told the reporters. "I don't want to talk about it, mate."
The pair officially divorced in January.
Liam Hemsworth and Miley Cyrus have moved on
After splitting from Carter in September, Cyrus began dating singer Cody Simpson. They started seeing each other in October and are still going strong now. They often show affection for each other on social media and have even said the "l" word.
Hemsworth, on the other hand, appears to be in a relationship with model Gabriella Brooks. They were romantically linked in December and are said to have a 'very easy And fun' relationship.
"His family really likes her and they have a normal relationship without drama," a source told E! News in March.
We would wish them luck on their new journeys, but it looks like they don't need it.