'Life After Lockup': Tracie Wagaman Almost Relapsed On Last Day of Parole
On Life After Lockup Season 2 Episode 17, Lizzie Kommes missed her ex-boyfriend Scott Davey and flew to see him against the wishes of her daughter. Also, Marcelino and Brittany Santiago visited a lawyer to establish custody of her four-year-old son, Giovanni. They claimed they had been taking care of her son full-time for a few months; however, Giovanni's dad, Tito, still has full custody. Marcelino urged Brittany to fight for full custody, but her criminal past will make things more difficult. Brittany doesn't want to start a war with her ex but does want some rights to her child.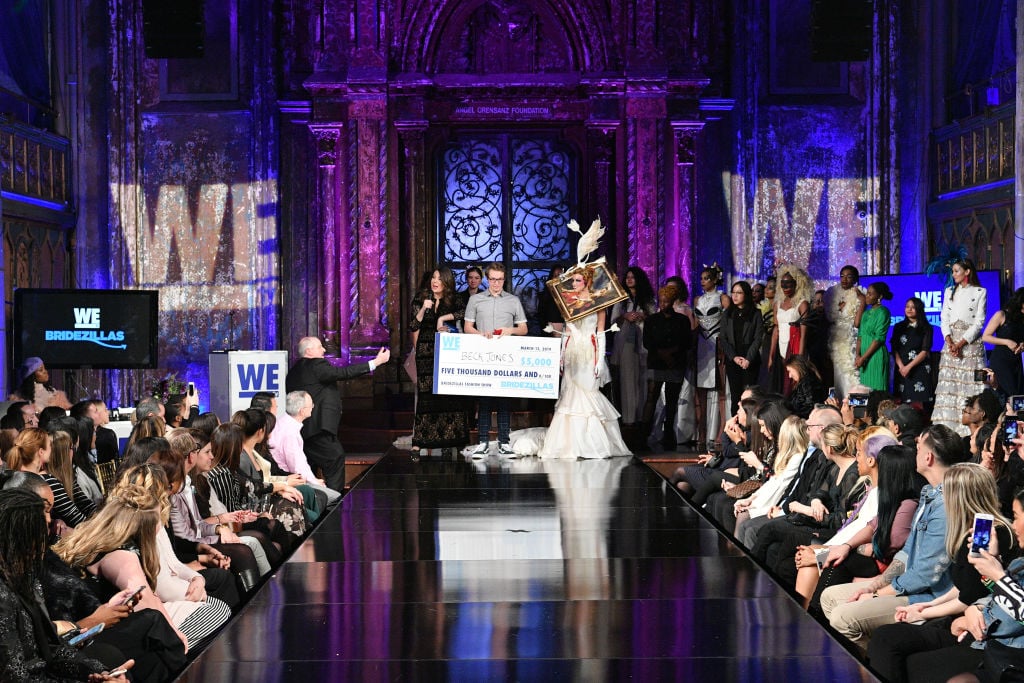 Then, there's Lamar, who reunited with Andrea's children only hours out of jail. Her 7-year-old, Priscilla, was thrilled to see him. However, her other children, Nya and Tennison, were not that receptive to him as they remember the promises he broke. Finally, Clint Brady's parents agreed to meet Tracie Wagaman; however, her loneliness drove to her a bar. Did Tracie end up relapsing?
Tracie Wagaman almost relapsed on her last day of parole
Clint dropped Tracie off at a furniture store to go shopping because she wanted to add "a woman's touch" to Clint's "bachelor pad." She then confided in the store's employee about her loneliness. However, that wasn't enough for her. Tracie explained to the camera that in the past, she used drugs to mask her feelings, but now she's feeling everything. Therefore, she decided to go to a bar with only 30 hours left before the end of her parole.
Tracie explained her lonely days to the bartender after ordering a tequila. A couple of hours later, Tracie is still at the bar, but this time there's a beer in front of her. She commented about no one knowing if she drinks or not; however, she is never seen drinking anything from the bar on camera. Tracie ended up coming home several hours later and admitted she almost drank but claimed she didn't.
Clint finally convinces his parents to meet Tracie Wagaman
While Tracie shopped and went to the bar, Clint was at work with his father. He explained to his dad how important it is to Tracie that they meet her and want him to convince his mother to agree. Clint's dad doesn't mind giving Tracie a second chance. However, his mom refuses to meet her because she doesn't think Tracie will change.
Later that day, Clint's dad called him and said they would meet Tracie the following day. When Clint got home, he was excited to tell his wife that his family would finally give her a second chance, but she was still at the bar. A panicked Clint smoked cigarettes and paced around his house until Tracie came home around 1 am. She explained her loneliness almost caused her to relapse, and Clint delivered the good news that his parents would finally meet her.
To find out how their first meeting went, continue watching Life After Lockup Fridays on WeTV at 9 P.M. EST!