'Life & Beth': Amy Schumer Reveals Real-Life Fish Hook Scene Complete With Apples
Amy Schumer's Life & Beth is a little more autobiographical than viewers may realize. While Schumer said the series somewhat reflected and was based on her life, some of the actual moments on the show really happened.
She recently shared a photo of (then) boyfriend Chris Fischer sitting on a hospital gurney, a fish hook lodged in his hand as Schumer is seen taking a bite out of an apple.
The real-life photo is a direct nod to the fishing excursion from Life & Beth episode 6 when Beth (Schumer) and boyfriend John (Michael Cera) go fishing and he ends up digging a fish hook into his hand. Instead of yanking it out on the boat, Beth insists John go to the hospital. And – of course – they had taken psychedelic mushrooms beforehand.
Amy Schumer reflects on fish hook scene: 'If you know you know'
Life & Beth takes place in upstate Long Island, but the fish hook scene likely occurred near Fischer's home on Martha's Vineyard. Schumer shared a snapshot from the actual hospital. "If you know you know @lifeandbethhulu ep 6," she captioned the image on Instagram. In the scene, John begins to pull apples out of his pockets while they wait for the doctor. Of course, Beth observes the oddity that he's armed with apples, but they decide to indulge.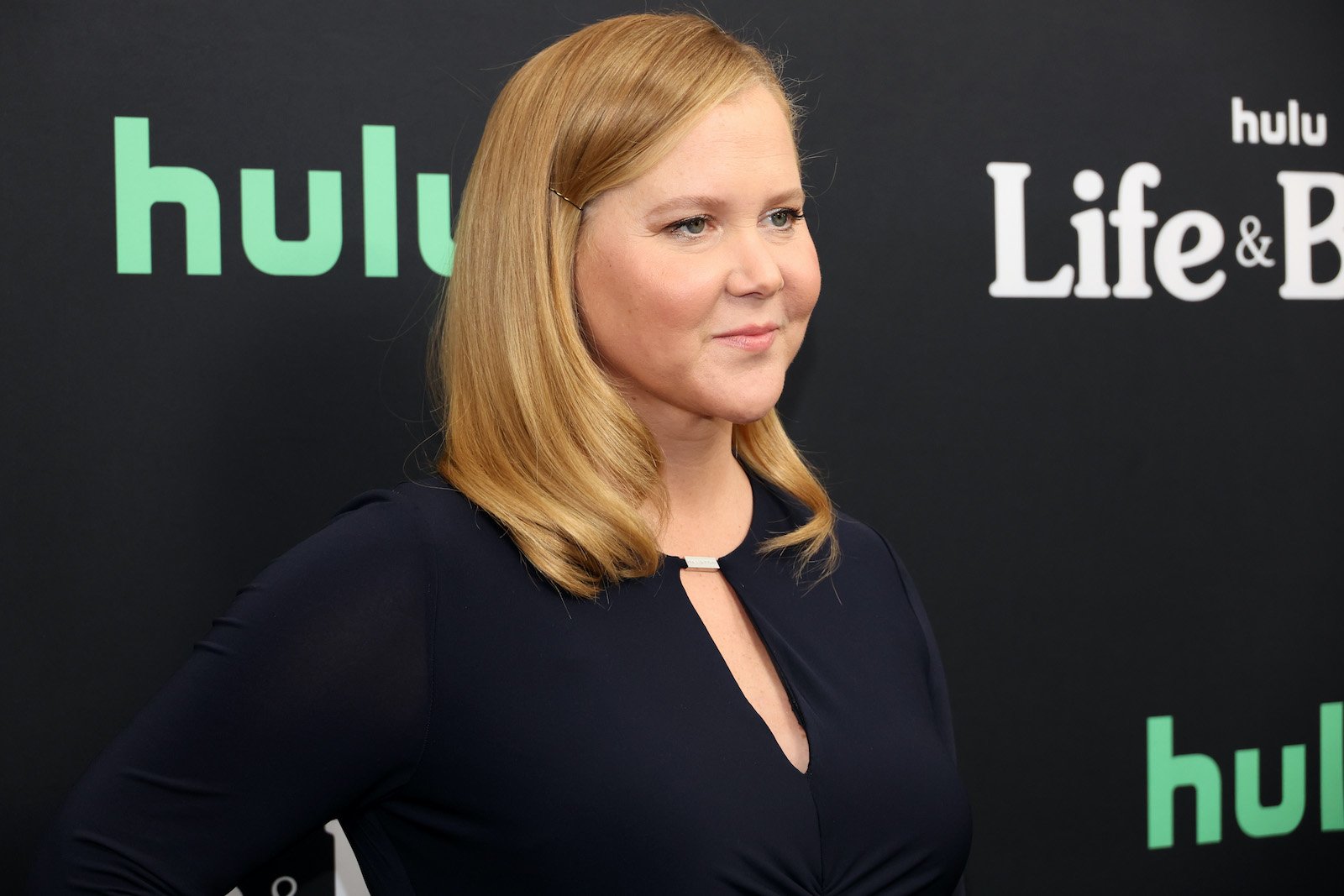 Local Martha's Vineyard farm, Morning Glory replied, "Omg priceless – what a great representation of our special place and it's inhabitants – also – absolutely hilarious in the most sincere way- thank you so much for seeing us." Other fans added that they had a gut feeling the hilarious storyline was real.
"I just won a bet!! (i knew this was real, it was just too good). but also, is the boat okay?" one person wrote.
Beth hesitated to go out on John's boat because of a horrible boat accident that occurred during childhood. Schumer revealed that the scar she has is from a boating accident, but so is dealing with trichotillomania, a stress reactive response of constantly pulling one's own hair.
Half of 'Life & Beth' is taken from real life
While the fish hook storyline may have actually happened, Schumer said the series is only half truly autobiographical. "I would say it's 50-50," she told Time. Schumer said the trichotillomania became so intense she had a wear a wig to school to cover a bald spot. "It's been the thing that I've been most ashamed of," she said. "It feels really freeing to finally let go of some of that."
She said that any of the storylines that involved others, like her husband or mother, were cleared by them. "I'm really happy to talk about anything that is about me personally," she said. "But any parts of the show that are based on anyone, I did run by them."
Schumer said her mother was "surprisingly cool" about her representation on the series. "My mom owns her mistakes," she shared. "So any sort of feelings I was holding on to from that time towards my mom, I really don't have anymore. I feel very lucky that I'm a forgiving person."
Small pieces of Chris Fischer are in the series
Fischer and Schumer reviewed several drafts of the series to ensure it accurately portrayed their relationship without it being too invasive. Cera spent time with Fischer to ensure he understood his essence but wanted to avoid playing a caricature of him.
But several aspects of the series were a direct nod to Fischer. He came from a farming community and his family owned and operated Beetlebung Farm for years. During the episode when Beth helps John harvest, John remarks how celery root is the unsung hero of vegetables. Fischer made a similar comment about celery root and fennel on their show Amy Schumer Learns to Cook.
Like John, Fischer also spoke passionately about farming and the farm-to-table way of preparing food. "When I grew up, and during the summers, my whole family worked on the farm," Fischer told The Nourished Life. "At noon everyone would sit down and have lunch together. Family members that were working off the property would come, and soon friends followed suit; sometimes there would be 25, 30, 40 people around for lunch. Sometimes there were four generations of my family sitting there having lunch."
Life & Beth is currently streaming on Hulu.
RELATED: Amy Schumer's 'Life & Beth' Reflects the Love Story With Husband Chris Fischer