'Life Is Strange: True Colors': How Many Episodes Are There and Are They All Available at Once?
Life is Strange: True Colors finally arrived on Sept. 10, bringing a new emotional journey to gamers everywhere. Like previous Life is Strange titles, this game will feature an episodic format. How many episodes does Life is Strange: True Colors include, and can players access them all simultaneously?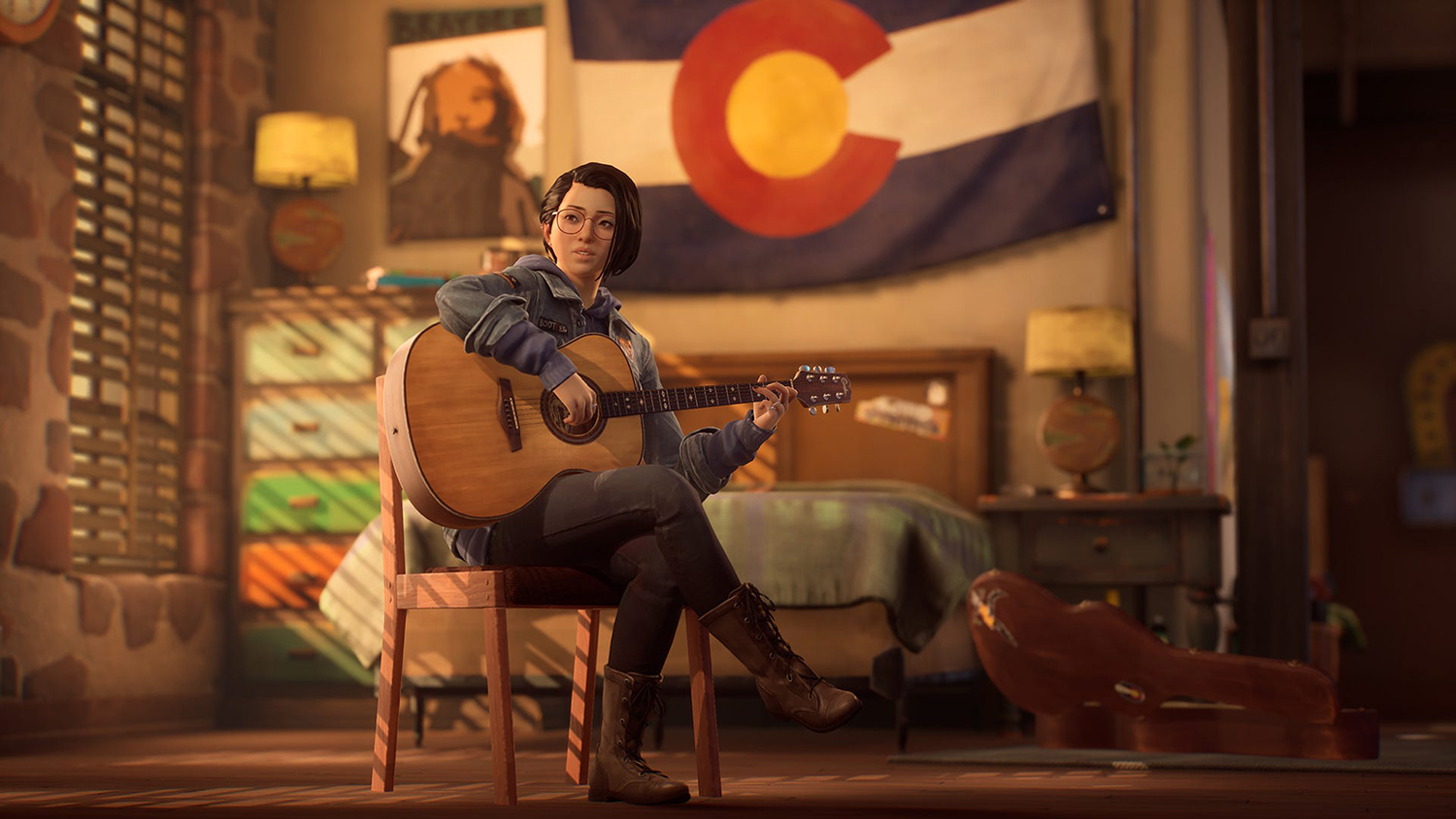 'Life Is Strange: True Colors' explores empathy and connections with others
Life is Strange: True Colors follows Alex Chen, a young adult visiting her estranged brother, Gabe, in Colorado. After spending much of her life in foster care and secretly living with supernatural empathetic ability, Alex wants to experience normalcy in Colorado. However, her plan quickly changes when Gabe dies in an "accident" that might not have been an accident at all.
Alex's abilities allow her to strongly feel the emotions of others, and sometimes, she can also control emotions. Through the power of empathy, the 21-year-old must figure out what really happened to her brother. However, every decision that players make as Alex can affect her relationships and the game's outcome.
Zak Garriss, Life is Strange: True Colors director at developer Deck Nine Games, explained to GamesRadar that Alex's power sometimes burdens her. However, it can also give her a new perspective on what other people might be going through, which is ultimately one of the game's lessons.
"Up until this point in her life, this has been a curse. This has alienated her from others. This has led to behavior people around her don't understand and probably mostly condemn," Garriss said. "But the story that we're about to invite the player into is the story of Alex learning how, through hardship, to take this curse and do something good with it. And in doing that, sort of make her peace with who she is."
How many episodes are in 'Life Is Strange: True Colors'?
The Life is Strange series has so far included three games: two main titles, plus a spinoff of Life is Strange 1 called Life is Strange: Before the Storm. The games traditionally have five episodes each to tell the stories in chapters and divide up the gameplay. Square Enix and former developer Dontnod Entertainment released the episodes over the course of several weeks.
When Square Enix announced Life is Strange: True Colors in March, the studio revealed that the game would include five episodes. However, for the first time, all episodes would come out on the initial release day. So, players can binge True Colors as quickly as they'd like.
The new installment differs from previous 'Life Is Strange' games in multiple ways
The new format isn't the only difference Life is Strange: True Colors has from previous games. For starters, Garriss told GamesRadar that this game has more freedom than others.
"For Life is Strange: True Colors, we wanted to explore having more agency given to the player – in terms of where they go, who they interact with, and the ownership that they can take over the story and over Alex's engagement with that town," he explained. "And so we have built out a larger space than you typically see in a Life is Strange game, and we're very excited about the outcome and the result." 
Additionally, players might notice that True Colors didn't follow the pattern of calling this game Life is Strange 3. There's a reason for that, Narrative Director Felice Kaun said. Kaun told Stevivor that Deck Nine wanted new players to feel like they could start True Colors without playing the first few games.
"Part of the reason it's called Life is Strange: True Colors and not Life is Strange 3 is because it's a game that anybody can start with," Kaun revealed.
Life is Strange: True Colors is now available on PlayStation 4, PlayStation 5, Xbox One, Xbox Series X|S, PC, and Google Stadia. A Nintendo Switch version will arrive later in 2021.
RELATED: 'Animal Crossing: New Horizons': Where to Buy Vol. 1 of the Graphic Novel, 'Deserted Island Diary'