'Life Is Strange: True Colors': Which Edition Is Right for You? Here's What They Include
The newest installment in the Life is Strange series, Life is Strange: True Colors, arrives on Sept. 10. There's still time to pre-order the video game to receive exclusive content, but it all depends on which of the three editions you purchase.
The Standard, Deluxe, and Ultimate Editions are available on PlayStation 5, PlayStation 4, Xbox Series X|S, Xbox One, and PC. Meanwhile, Google Stadia includes the Standard Edition and Deluxe Edition. The Standard Edition launches on Nintendo Switch on Dec. 31. Here's a breakdown of what each Life is Strange: True Colors edition includes.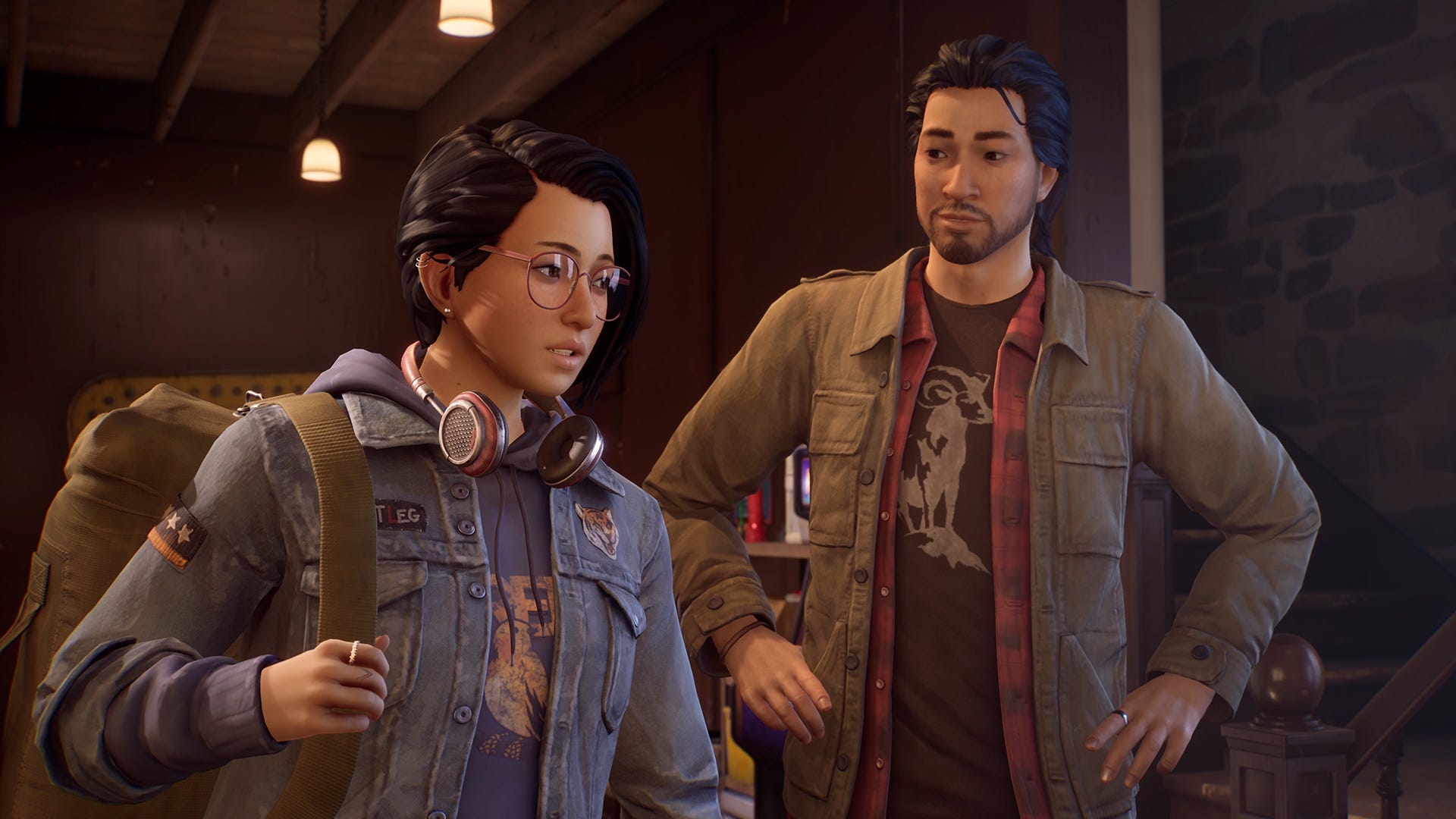 'Life Is Strange: True Colors' Standard Edition: $59.99
Life is Strange: True Colors follows a 21-year-old former foster child named Alex Chen, who has the ability to feel and control other people's emotions. She moves to Colorado to visit her brother, Gabe, hoping to hide her power and lead a normal life. However, when Gabe dies in a mysterious accident, Alex must call on her power to learn the truth.
The Life is Strange: True Colors Standard Edition, priced at $59.99, includes only the base game. However, those who pre-order the Standard Edition will receive the Alex Outfit Pack pre-order bonus, which includes four new outfits for Alex to wear. If you choose to purchase the game on release day, you can still buy the Alex Outfit Pack separately.
According to Steam, the Alex Outfit Pack adds an additional look to each of the first four True Colors chapters. The "Curiosity in Red" outfit features a black cat on a pink sweatshirt beneath a denim jacket.
Chapter 2's "Hit the Decks" crewneck outfit shows off another cat, this time at a DJ booth. Then, Chapter 3's "Hiss-Story Repeating" look includes a cat print all over a button-down shirt. Finally, the "Purple Pocket" outfit shows a purple T-shirt with a cat sticking out of the pocket.
Deluxe Edition: $69.99
Next, there's the Life is Strange: True Colors Deluxe Edition, which costs $69.99. In addition to the base game, those who purchase the Deluxe Edition will receive another pack of four outfits, the Hero Pack, inspired by protagonists of previous Life is Strange games. Players can sport "Chloe's Misfit Skull, Sean's Wolf Squad, Daniel's Space Mission, and Max's Jane Doe outfits," according to the Microsoft Store.
The Deluxe Edition also includes the first DLC, a bonus episode called "Wavelengths," when it launches on Sept. 30. As seen in the trailer above, the DLC follows a year in the life of Steph, the local radio host who befriends Alex. Players can watch Steph's journey from joining the station to becoming a DJ.
Ultimate Edition: $79.99
Finally, the Life is Strange: True Colors Ultimate Edition includes all the outfits, the DLC, and two remastered Life is Strange games. The Ultimate Edition costs $79.99.
Head back to where the franchise began in Life is Strange 1, which follows a teen photographer named Max as she moves back home to Arcadia Bay. There, she suddenly develops a power that allows her to rewind time, which she'll use to solve a huge mystery in town. The prequel, Life is Strange: Before the Storm, takes place before Max's return and follows her childhood friend, Chloe.
The Life is Strange: True Colors Ultimate Edition includes Life is Strange and the prequel as a Remastered Collection. However, it's important to note that the collection will not become available until 2022. At first, Square Enix announced in March that the Remastered Collection would arrive in September, shortly after True Colors. However, in August, the studio pushed the collection to next year in order to alleviate pressure on the developers.
RELATED: 'Halo' on Paramount+ Is Keeping 1 Important Aspect of the Showtime Version