'Life Is Strange: True Colors': Is Haven Springs, Colorado, a Real Place?
Many Life is Strange: True Colors players have already fallen in love with Haven Springs. The small Colorado town where everybody knows your name is surrounded by mountain scenery and filled with quaint shops. But is the magic of Haven Springs entirely fictional? Here's what we know about the story-driven video game's setting.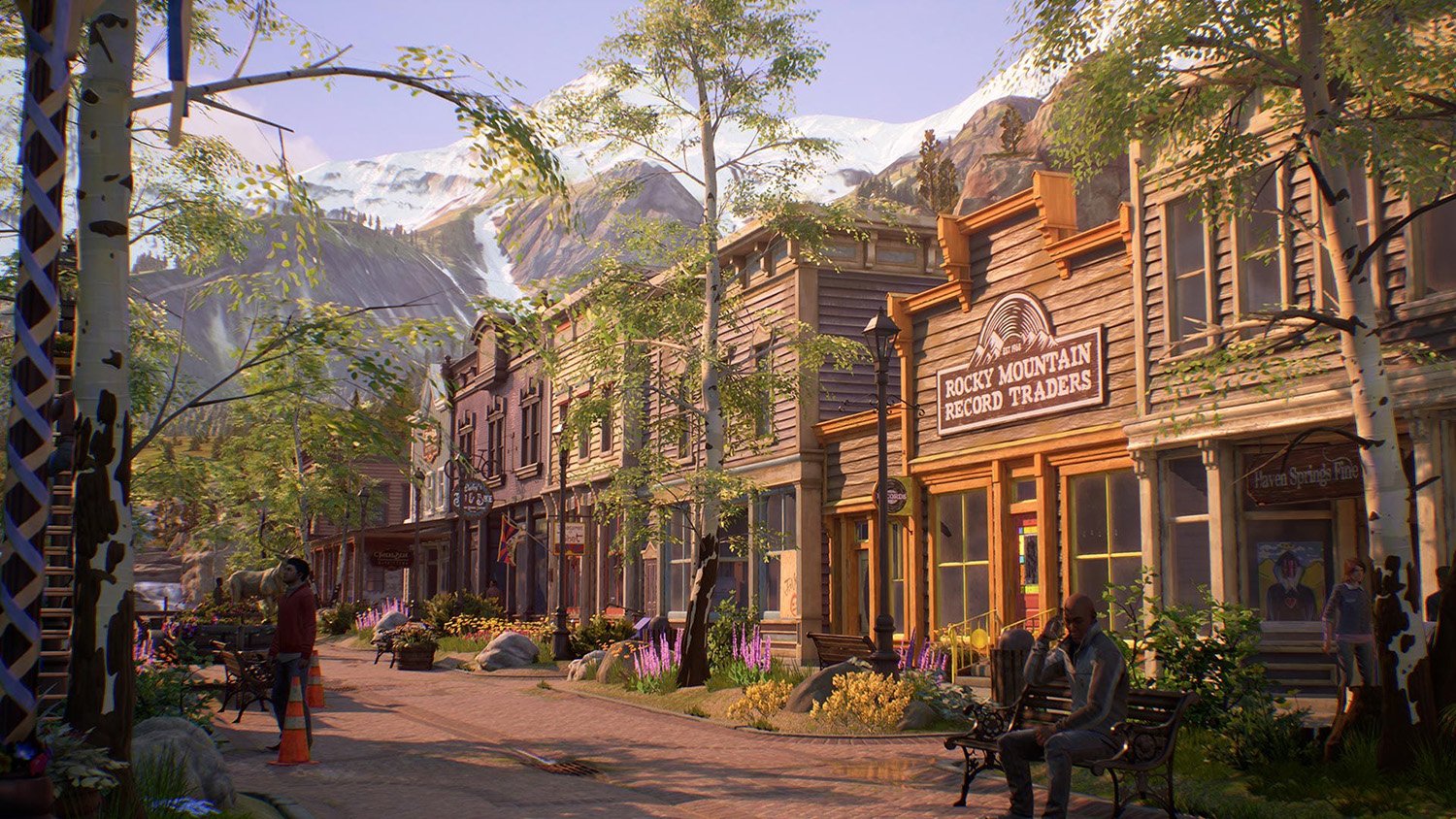 'Life Is Strange: True Colors' takes place in a cozy mountain town
In Life is Strange: True Colors, protagonist Alex Chen moves to Haven Springs to live with her estranged older brother, Gabe. Right away, Alex finds herself intrigued by the small-town life. She meets a few interesting people on her first day, including Eleanor, Duckie, Steph, Ryan, Riley, and more. However, when Gabe dies in a mysterious "accident," some of Haven Springs loses its charm.
As Alex investigates the truth of her brother's death, she becomes more and more acquainted with Haven Springs. She gets a job at the local bar, the Black Lantern, meets the vivacious radio DJ Steph at Rocky Mountain Record Traders, and explores Haven Springs' mountains.
Players got a first glimpse at Haven Springs back in July when Square Enix released a tour video hosted by none other than Steph.
"A small town…with a big heart," she says. "Haven Springs might be Colorado's best-kept secret."
'Life Is Strange: True Colors' based Haven Springs on Georgetown and more Colorado locations
Unfortunately, Haven Springs is more than a secret — it doesn't really exist. However, the town did take inspiration from real Colorado towns, according to producer Rebeccah Bassell. Life is Strange: True Colors' developer, Deck Nine, is based in Colorado; the team didn't have to look very far for the perfect setting. For the most part, Deck Nine based Haven Springs on Georgetown and other Colorado locations like Nederland and Telluride.
"I think a lot of people are finding Colorado and saying, 'Oh my god, this is an amazing place,'" Bassell told Game Informer. "[It's] the tiny small mountain towns, how active everybody is outdoors, all of the unique quirks that these tiny communities have, the wildlife that you get to see … The biodiversity of everything across Colorado is spectacular."
The setting fits the question at the heart of 'Life Is Strange: True Colors'
Haven Springs also fits well with one of Alex's biggest decisions. Players make a series of choices throughout the game that will affect its outcome. By the end, they get to decide if Haven Springs is really the place for Alex to settle down. According to narrative director Jon Zimmerman, the idea of a "box canyon," where mountains surround a valley, prompts one of the game's major questions.
"Because when you're looking out, and you're seeing these mountainous walls that are framing this little gem of a town, it raises one of the central questions that we're pursuing about what home is," Zimmerman told Game Informer. "Are these walls of a fortress that are protecting you from the outside world, or are these walls of a cell that are keeping you contained and not letting you be the fullest expression of who you can be?"
Life is Strange: True Colors is available now on PlayStation 4, PlayStation 5, Xbox One, Xbox Series X|S, PC, and Google Stadia. A Nintendo Switch version arrives in December.
RELATED: 'Life Is Strange: True Colors': How Long Does It Take to Beat?