'Life Is Strange: True Colors': What Are Duckie's and Diane's Food Orders?
Life is Strange: True Colors doesn't have too many moments that test your memory. However, in some scenes, you might want to pay attention. The first instance of this arrives in episode 1, when Alex must remember Duckie and Diane's food orders at the Black Lantern. Here's how to give Jed the right orders and turn Duckie and Diane into happy customers.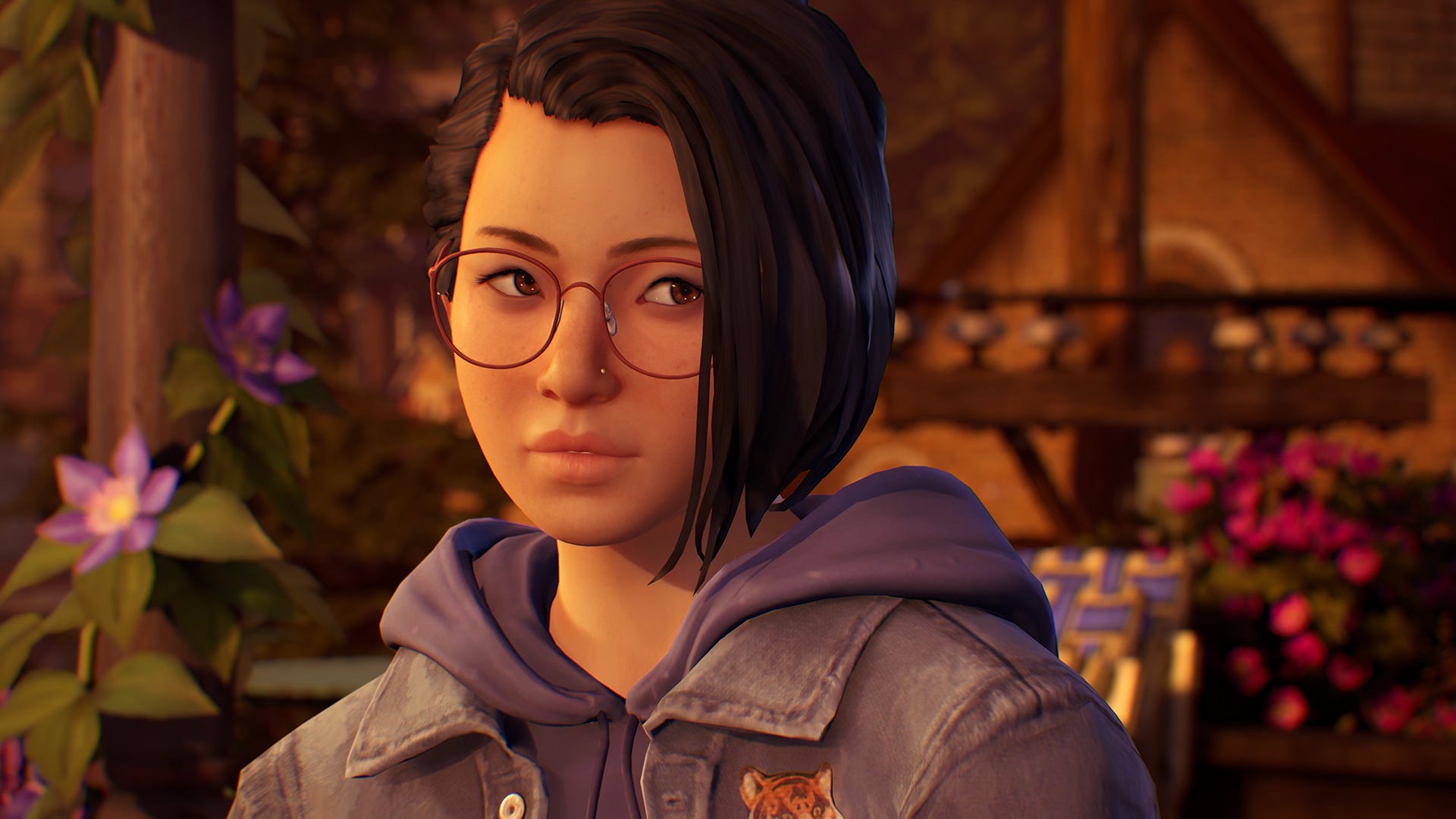 Alex becomes a server at the Black Lantern in 'Life is Strange: True Colors'
Life is Strange: True Colors Episode 1 sees Alex Chen arrive in Haven Springs, Colorado, to live with her older brother, Gabe. The elder Chen bartends (and lives above) a local tavern called the Black Lantern, owned by longtime Haven Springs resident Jed. Gabe tells Jed that Alex has a few years of experience as a restaurant server, which may or may not be a lie. Either way, he lands his sister a job at the bar.
Alex begins working at the Black Lantern on her first day in town. Thankfully, the shift isn't too demanding. Players must complete three tasks: clear a table in the back, check on Steph, and check on Duckie and Diane. Clearing the table will lead to a big decision involving Mac. Then, players can compete with Steph in a game at the jukebox.
How to take Duckie's and Diane's food orders in 'Life is Strange: True Colors'
Since it's Alex's first day on the job, you probably want to make a good impression on Jed. Duckie and Diane can be found at the table just behind Alex — Jed will point them out. Head over to the table and start talking to Duckie. He and Diane will ask Alex what she thinks of Haven Springs so far, prompting you to choose between "bizarre" and "perfect."
After the conversation, Duckie and Diane will provide their food orders. Head back to Jed to relay the information. A few choices will appear for Duckie's and Diane's orders, but here are the correct answers:
Diane: A pie special with fries
Duckie: Cheeseburger with mushrooms
Getting the answers wrong won't necessarily have a huge impact on the story, but it can affect the impression Alex leaves on Jed. You'll see what kind of impression Alex made in the notes at the end of the first Life is Strange: True Colors episode.
Duckie also tells Alex to tell Jed he wants his usual drink order. Jed knows what he means — Duckie's prized whiskey — but he can't find the bottle. So, Jed sends Alex on another mission.
Where can Alex find Duckie's special whiskey?
Jed tells Alex that he thinks Duckie and Gabe took the bottle upstairs on a previous night out. If she asks Duckie about it, he'll let Alex look through his phone for any photographic evidence of what happened because he has no memory of the evening. Unfortunately, nothing's there.
Alex can wait for Officer Pike to arrive and see if he knows where the whiskey is, or she can check the upstairs herself. To make the search a bit easier, check the Wall of Shame at the far end of the stairs. There, Alex will see a photo of Duckie passed out on the couch in Gabe's apartment, holding the bottle of whiskey.
Head upstairs and check the couch to find the bottle. When Alex brings it back to Duckie's table, he'll pour shots for her and Diane. As GameRant notes, you aren't required to complete this task, but it can bolster Alex's relationship with Duckie and help her leave a good impression on Jed.
Life is Strange: True Colors is available now on PlayStation 5, PlayStation 4, Xbox One, Xbox Series X|S, Google Stadia, and PC.
RELATED: 'Life Is Strange: True Colors' Soundtrack Includes Phoebe Bridgers, Girl in Red, Hayley Kiyoko, and More