Lifetime's New Docuseries Takes A Look Into The Relationships of Lisa "Left Eye" Lopes, Anna Nicole Smith, and Faith Evans
Lifetime is debuting a new docuseries that chronicles celebrity love stories. Among them are Lisa "Left Eye" Lopes, Anna Nicole Smith and Faith Evans.
After the success of Surviving R. Kelly, Lifetime is continuing to document some of the greatest celebrity stories and scandals. Their newest docuseries, Hopelessly In Love, chronicles the intense love stories of Lisa "Left Eye" Lopes and Andre Rison, Anna Nicole Smith and Larry Birkhead, and The Notorious B.I.G. and Faith Evans. Here's a look back at their relationships before the show airs.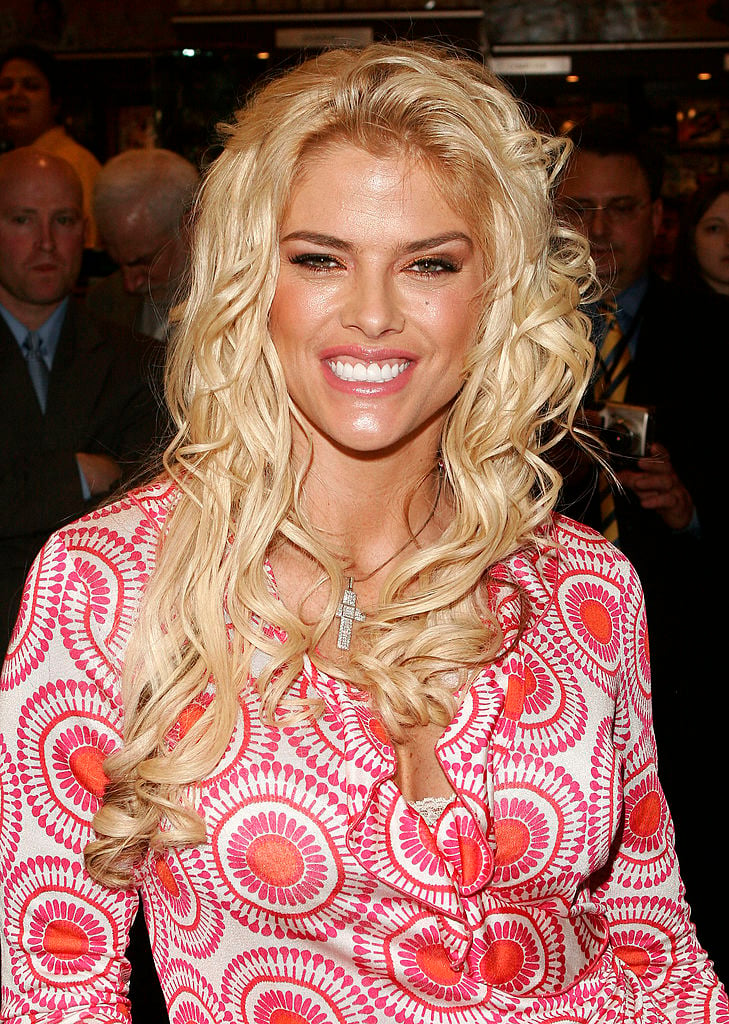 Andre Rison and Lisa "Left Eye" Lopes
The TLC star met the NFL player in a nightclub in 1993. As the story goes, he invited her to visit his brand new home that was unfurnished. When Lopes asked why there wasn't any furniture in the home, Rison allegedly responded. "I was waiting for you." They moved in together and started a relationship that would last over a decade.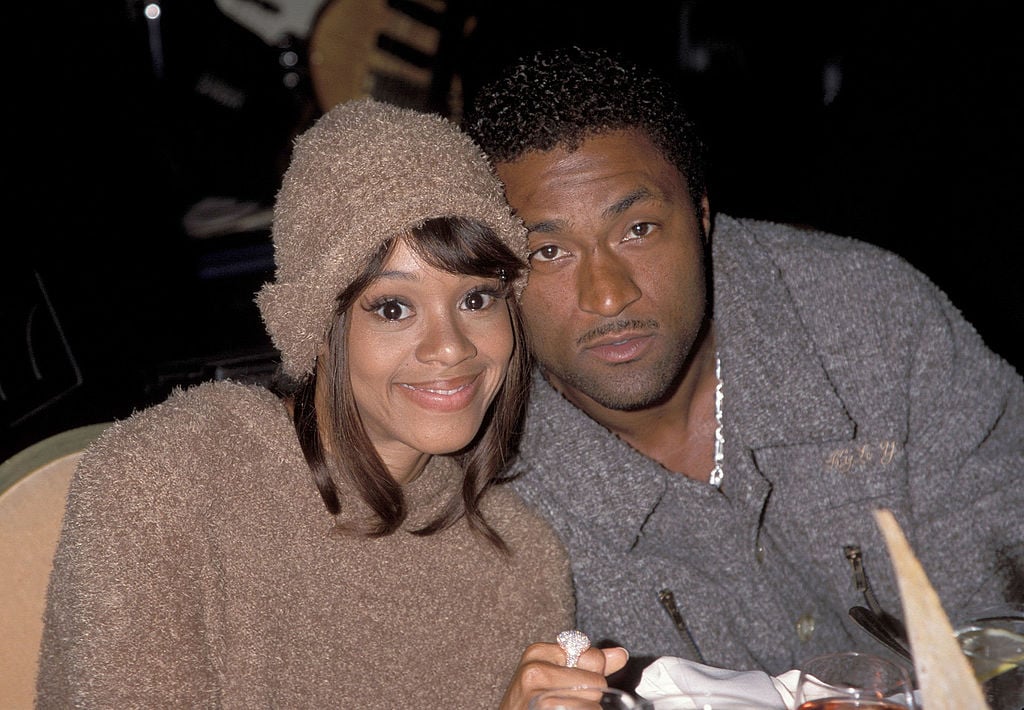 Their love was filled with extreme highs and lows. Six months after they began dating, Rison was arrested in a parking lot after he allegedly hit Lopes. It was also reported that Rison shot a handgun in the air in an attempt to stop others from intervening during the attack. Charges made against Rison were dropped and they continued to date but things got more explosive…literally. 
Most people remember the moment Lopes was arrested for burning down Rison's Georgia mansion following a domestic dispute. Lopes accused the baller of cheating on her and tried to get him back by staying out all night. When she returned to their home at 5 AM and he wasn't there, she became enraged. Lopes set dozens of tennis shoes on fire on their bathtub and the whole mansion went up in flames. She was arrested, sentenced to five years probation and ordered to complete a drug and alcohol substance abuse program. The incident didn't stop their love, in fact it seemed to make them even closer. 
The couple had plans of marrying and were engaged. Sadly, Lopes died in a car crash in Honduras in April 2002.
The Notorious B.I.G. and Faith Evans
B.I.G. and Faith met at a Bad Boy Records photoshoot, where they were both signed artists. The 300+ pound Brooklyn rapper asked Evans to give him and his crew a ride back to his place. After the dropped his friends off, the two spoke for hours and their connection was instant. Just days later, they were married.
Evans recalled her husband's hesitation of breaking the news about their nuptials to his old school Jamaican mother in a 2017 interview with The New York Post. 
"He didn't want me and his mother [Voletta Wallace] to meet," she said. She probably thought I was some groupie! But my daughter Chyna [then a toddler, from a previous relationship] was around quite a bit, and she saw the love I had for her. And the fact that I was a church girl and believe in the difference between right and wrong helped, too."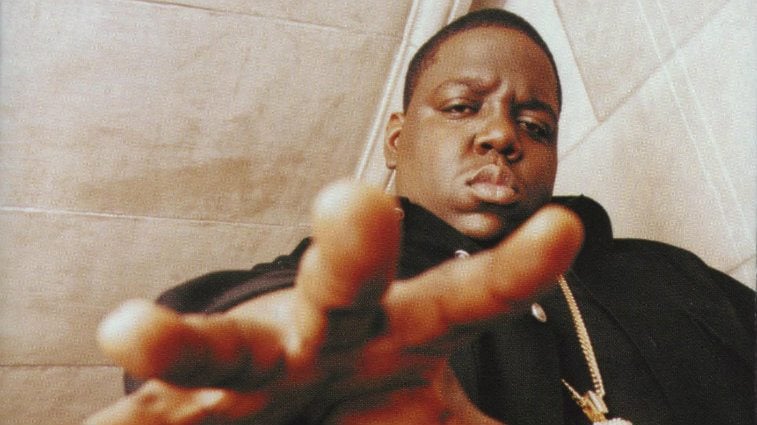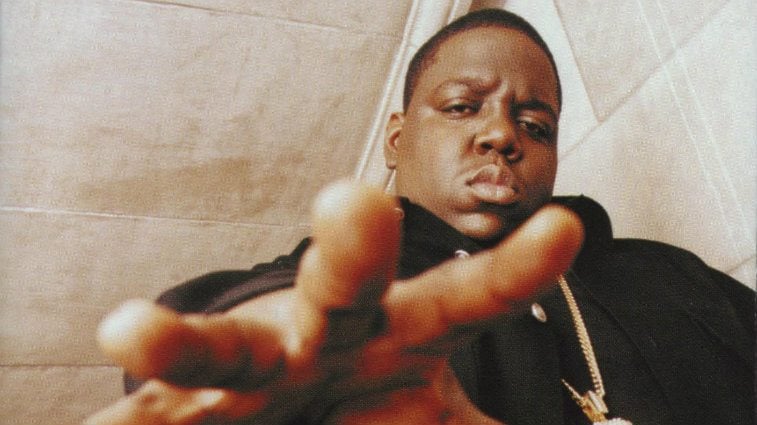 Their relationship was troubled from the start. Evans discovered that B.I.G. was in an ongoing affair with rapper, Lil' Kim, who he had Evans mentoring at the time. He also had a relationship with another rapper, Charlie Baltimore. 
The two tried to work things out and broke up several times throughout their relationship. The final straw for the two came when Evans was accused of having a relationship with B.I.G.'s rival, 2Pac. Still, B.I.G. never stopped trying to get Evans back. Unfortunately, their relationship came to a final end when he died after being shot in a drive-by shooting in 1997.
Anna Nicole Smith and Larry Birkhead
Smith and Birkhead met when she was filming her E! reality series, The Anna Nicole Show. Birkhead was a photographer who met the former model on the evening before the Kentucky Derby at the famous Barnstable-Brown Gala. At the time, the world watched and mocked Smith as a trainwreck big Birkhead was immediately attracted to her.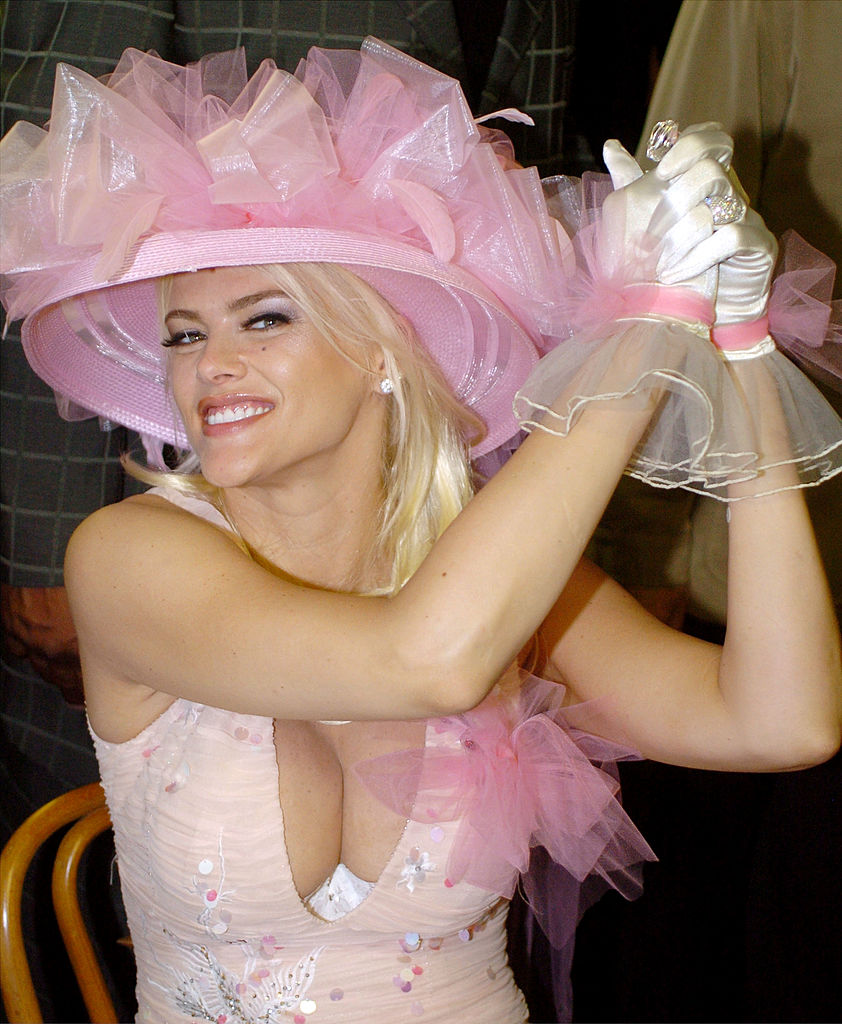 He reflected on meeting her when he spoke to ABC News in 2017, saying, "She had totally transformed herself," he said. "She dropped a ton of weight. But it wasn't just the weight. It was her whole attitude. It was as if she was back at her Guess days. She was back on top of her game again."
Birkhead said Smith got his attention by waving him over to speak to her and constantly "blowing kisses" his way. He was soon hired to take photos of Smith at a camp for children living with HIV, which was all captured for the reality show. The two eventually started a romantic relationship and Birkhead moved to Los Angeles to live with her, but he said they kept their relationship private at the request of Smith.
Birkhead said their relationship was both unpredictable and tumultuous. He threatened to leave the star a few times because of what he says was a controlling nature of Smith's until she let him know she was expecting their first child. But five months later, Smith fled their home after another big argument. Two months later, she shared her pregnancy on her website, leaving Birkhead in the dark about the status of their relationship and his place on the life of their unborn child.
Smith gave birth to their daughter, Dani Lynn, in September 2006. A few days after the birth of their daughter, Smith's beloved son died of an accidental overdose, leaving her in a state of depression. Smith died five months later. 
Birkhead entered into a paternity battle with Smith's boyfriend, Howard Stern. He eventually won and has been raising their daughter as a single father. 
Hopelessly In Love will premiere on Lifetime on January 4th, 2020 at 9:30 PM EST.