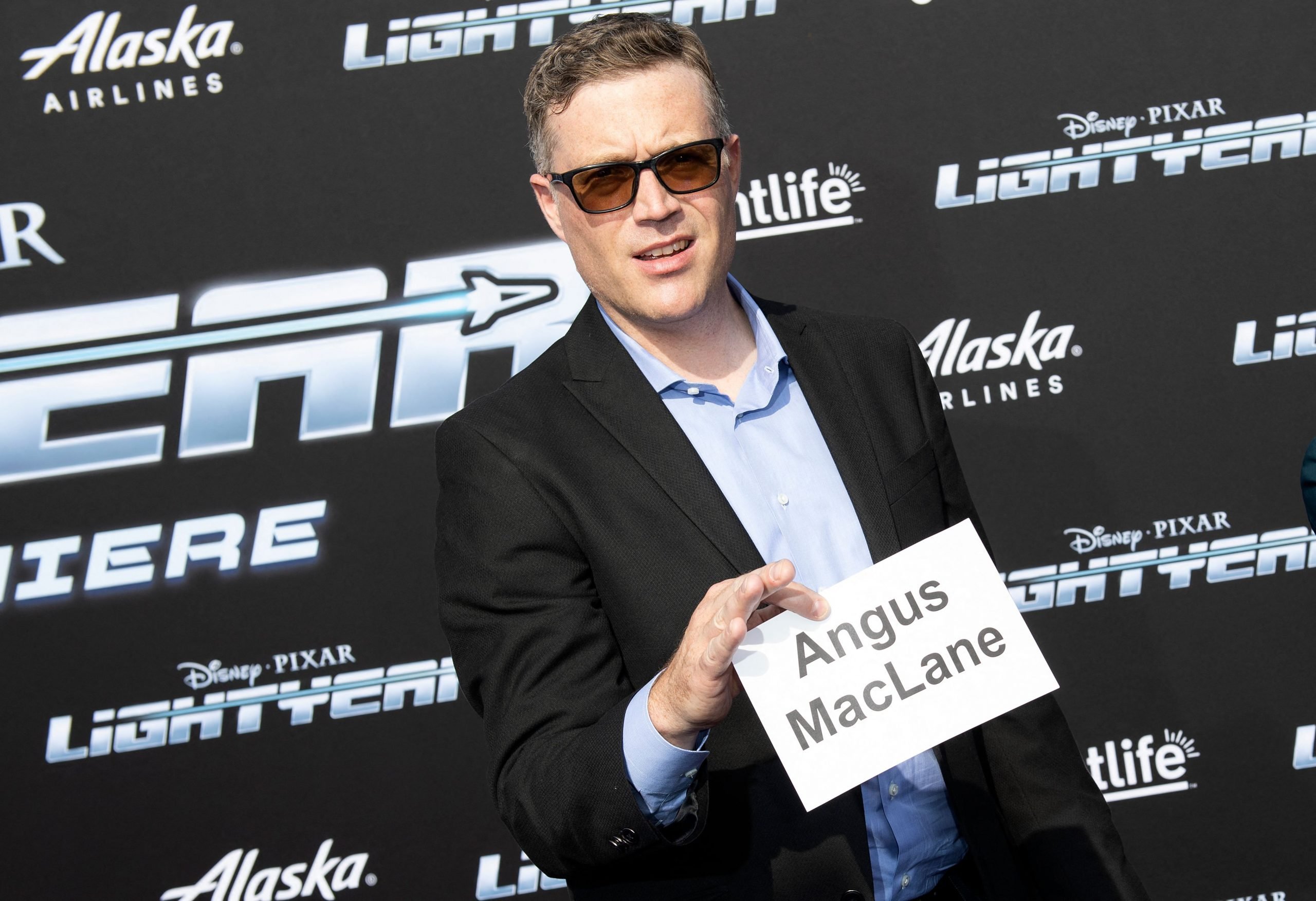 'Lightyear' Director Reveals His Thoughts on More Pixar Spin-Off Movies
Director Angus MacLane says creating a Pixar spinoff movie is very challenging and doesn't recommend it.
Lightyear is the latest Pixar movie and it is a spinoff of the beloved Toy Story franchise. Director Angus MacLane had a tough task at hand to make a Pixar movie with Buzz Lightyear which was another Toy Story movie. MacLane recently shared his thought on making a Pixar spinoff movie and he says he doesn't recommend it. 
'Lightyear' stars Chris Evans as Buzz Lightyear on an exciting mission in space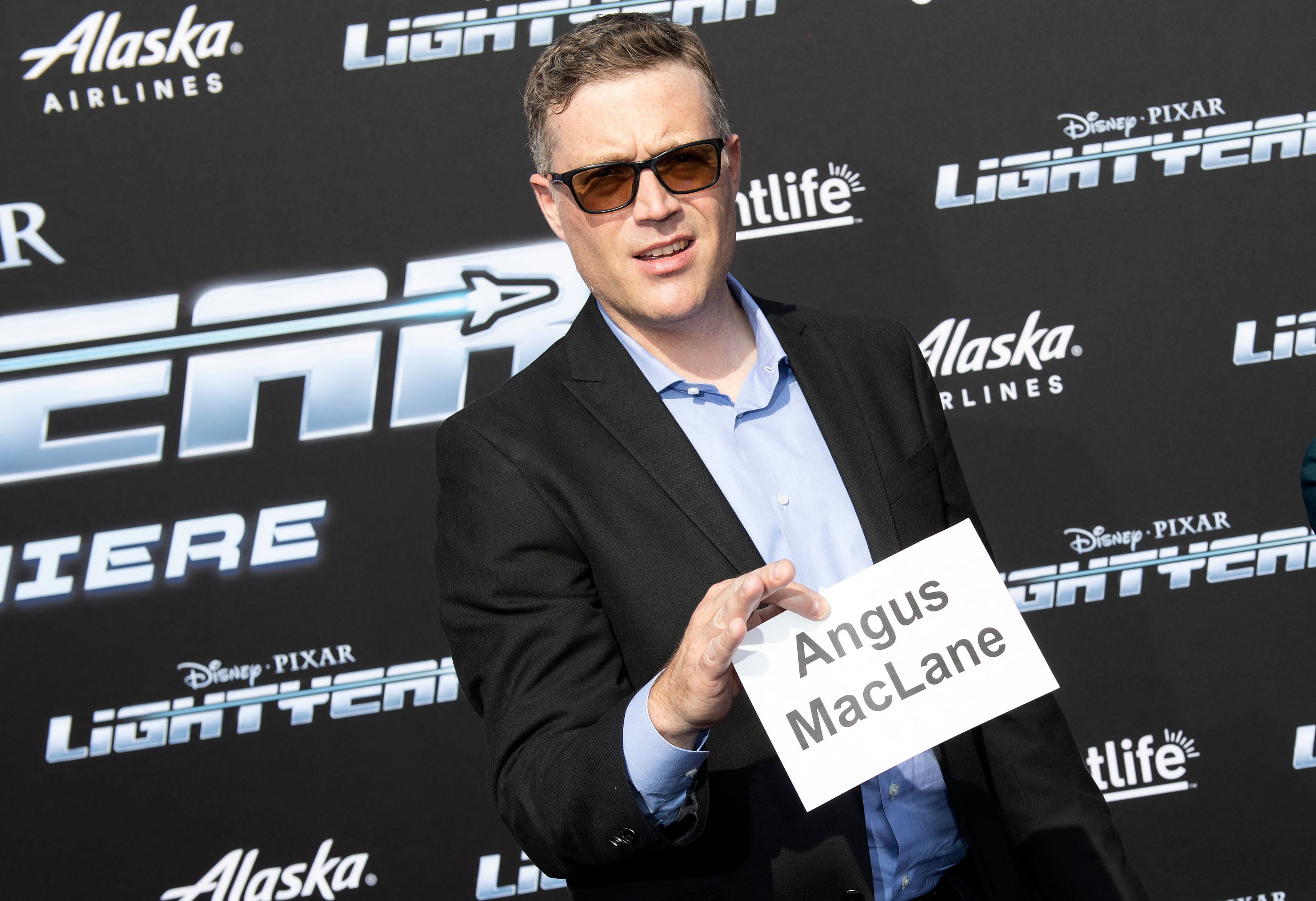 As the Pixar movie quickly tells viewers, Andy saw a movie featuring Buzz Lightyear that inspired him to get the toy. Lightyear is the movie he watched. Lightyear sees Chris Evans playing the role of Buzz Lightyear, taking over for Tim Allen who played the toy version of the character in the Toy Story movies. 
In the movie, Buzz is a space ranger who goes on a dangerous mission that leaves him marooned on a strange planet. When he returns, he discovers he experienced a jump in time, leaving him with a brand new crew. Other cast members in Lightyear include Keke Palmer, Taika Waititi, Uzo Aduba, and James Brolin. 
'Lightyear' director doesn't recommend making Pixar spinoff movies
MacLlane previously worked on Finding Dory before working on Lightyear so he has experience working on Pixar spin-offs or sequels. However, he finds them to be challenging and doesn't recommend them to other filmmakers. In an interview with Gamespot, MacLlane said, "I really wouldn't recommend it. It's so, so hard."
Lightyear producer Galyn Susman added that it's only a good idea if the conditions are right. "I would only do it if you have a deep passion for that character because it really is very challenging."
"As a filmmaker you really have to think about what problems you want to solve," MacLane continued. "When we took on this project we ran into the problem of having to change a side character to a main character and that's a really hard thing. Having worked on Finding Dory, that was just tremendously hard. But because Buzz's backstory was something I wanted to tell, and because I wanted to do a straightforward sci-fi action adventure, you know, like a nerd/geek film, that was the driver there. So that's what kept it going, even when we still hadn't figured it out. Because I knew what the movie would feel like when it was done."
Audiences may have been confused by this Pixar spinoff
While Buzz Lightyear is a beloved character, Pixar fans and general audiences may still be confused about the movie's premise. Despite good reviews, Lightyear underperformed at the box office and one factor could be due to fans not being given the Buzz that they're used to. MacLane does understand the confusion, but he also admits this movie would be harder to make if it was the Toy Story version of the character. 
"I think it would be even harder if it were the Toy Story Buzz going off into this movie, you know?" MacLane said. "Then you'd be like 'where's Woody?!' Because that's what makes [Toy Story Buzz] work. I could see a different version of this movie that's maybe a bit closer to the Buzz Lightyear: Star Command TV show, that's a little more tongue-in-cheek, but I think that works much better for a shorter format. For a feature, you're living in the emotion of those characters. "
Lightyear is now playing in theaters.