Like Matthew McConaughey, Johnny Rotten From The Sex Pistols Calls Out 'Left-Wing Ideas'
John Lydon, otherwise known as Johnny Rotten from the groundbreaking 1970s punk band, The Sex Pistols went on a rant in November, slamming "'intellectual' left-wing ideas." His remarks somewhat echo the frustrations actor Matthew McConaughey recently expressed about how far left and far-right ideologies contribute to the political divide.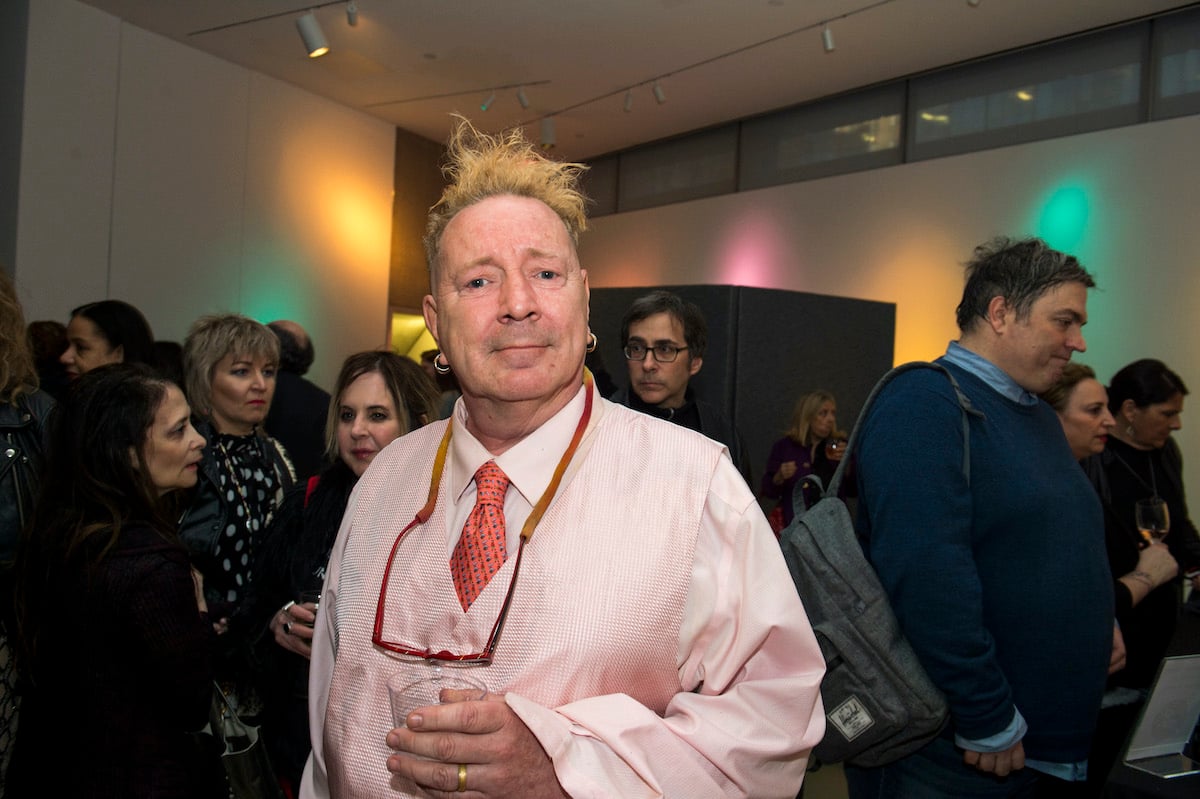 Lydon, originally from Great Britain but is now a U.S. citizen, appeared on a UK morning show the day after election night. "It makes complete sense to me to vote for a person who actually talks about my kind of people," he remarked, Consequence of Sound reports.
"Trump is not a politician," he continued. "He's never claimed to be. How unusually exceptionally wonderful is that for people like me, working-class people." Lydon has a reported net worth of $1 million.
John Lydon is 'bored' with left-wing ideas
"We're bored of 'intellectual' left-wing ideas," Lydon said. "We can't take much of you. You talk twaddle. Everything you do – you just miss the point of who the general population are."
"I've watched what the Democrats have done to California, let alone this entire west coast, it's absolutely disgusting… It's chaotic, dogma-led, it seems to have a Karl Marx agenda behind it," Lydon said, who currently lives in California.
"Look at what your liberal-minded agenda has done to Portland and Seattle" he remarked. "Do you want some more of that everywhere? 140 solid days of rioting… [Biden] doesn't deal with ANTIFA or BLM in any way at all."
Matthew McConaughey criticized 'Hollywood elites'
McConaughey recently shared his views on the 2020 election, slamming those who are condescending and patronizing to conservatives, Page Six reports. "There are a lot [of people] on that illiberal left that absolutely condescend, patronize, and are arrogant towards the other 50 percent," McConaughey said on Russell Brand's Under the Skin podcast.
"[There is] a kind of offhandedness, like, 'Oh, they're dumb, they're voting for Brexit, they're voting for Trump.' I don't like it, and I don't like to hear it," Brand said.
"I'm sure you saw it in our industry when Trump was voted in four years ago, they were in denial that was real. Some of them were in absolute denial," McConaughey said. The actor also thought it made sense that Trump supporters would be skeptical about the election results.
"[Now] it looks like Biden's our guy," he said. "Now you've got the right that's in denial, 'cause their side has fake news. And I understand, they've been fed fake news. No one knows what the hell to believe, right? So they're putting down their last bastion of defense."
Actor Debra Messing, who supported Biden had a message for McConaughey. "To those who think 'the left" is too emo, and should 'let it go,' I say: 'We must take sides. Neutrality helps the oppressor, never the victim. Silence encourages the tormentor, never the tormented. Sometimes we must interfere.' ~ Elie Wiesel," she tweeted.