Like Meghan Markle, Princess Diana Was Also Accused of Mistreating Her Staff
Ever since Meghan, Duchess of Sussex joined the royal family in 2018, there have been many rumors about staff members being mistreated by her. The palace is even launching an investigation into accusations.
Many years before Meghan became a duchess, Princess Diana also dealt with something similar. She, too, was accused of mistreating her staff.
Meghan Markle has dealt with a lot of staff drama
In 2019, rumors surfaced that Meghan was difficult to work for. Allegedly, staff members called her cruel nicknames such as "Me-Gain" and "Duchess Difficult." 
Around this time, reports also said that there was high turnover among Meghan and Prince Harry's staff, including personal assistants and nannies.
In March 2021, The Times published an article with scathing claims about Meghan bullying staffers. According to the news outlet, the Sussexes' then-communications secretary Jason Knauf said that Meghan "was able to bully two PAs out of the household in the past year" and seemed "intent on always having someone in her sights."
Meghan and Harry's team called The Times' report a "smear campaign" given it was released just shortly before the Sussexes' interview with Oprah Winfrey aired. Buckingham Palace also announced it would look into the accusations.
Princess Diana was also accused of mistreating her staff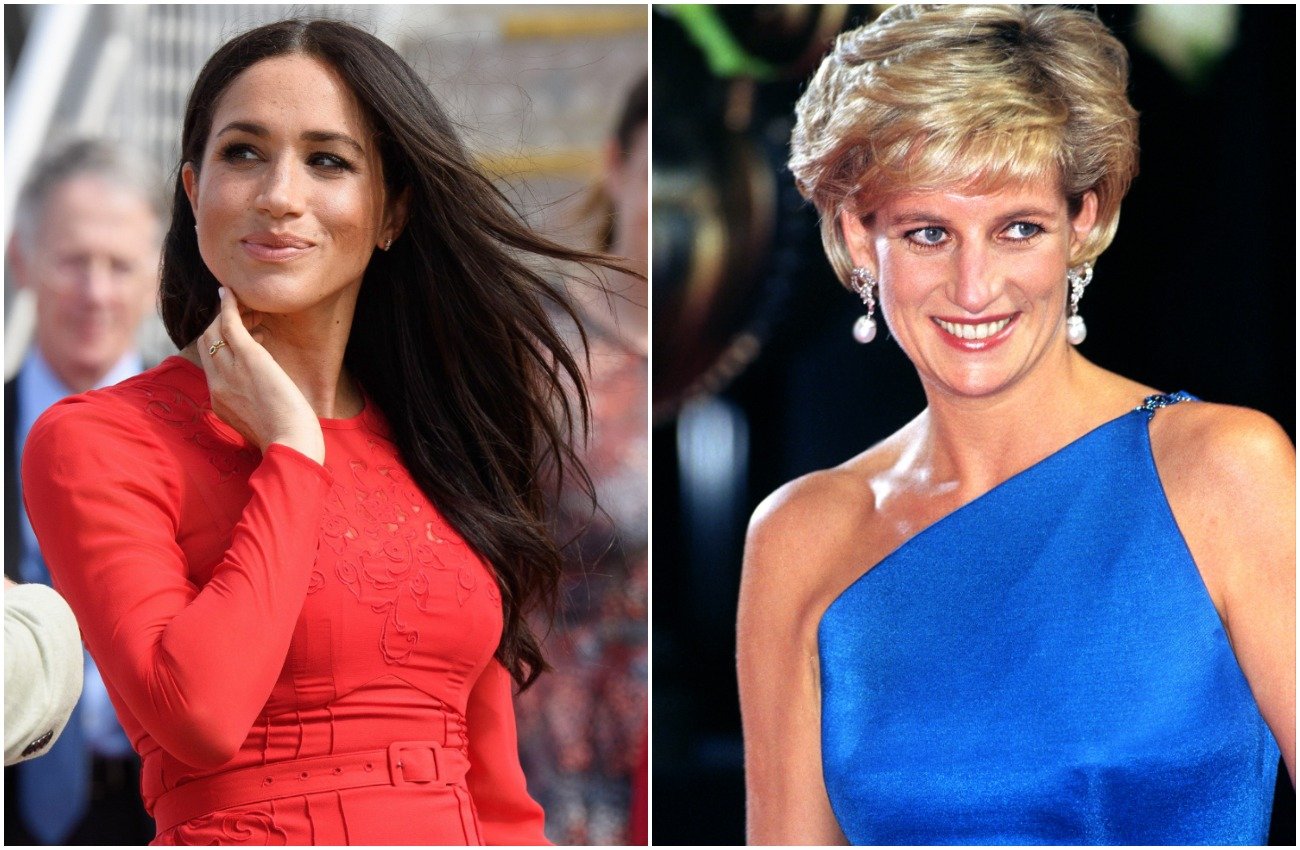 Meghan's late mother-in-law also faced claims that she mistreated her staff. In Diana's case, there were rumors that many staff members left because of her.
"Diana, too, had been blamed for a series of departures, from Prince Charles's valet, bodyguard and private secretary to friends and members of his social circle," Diana's biographer Andrew Morton wrote, according to the Daily Mail.
Morton added, "In a matter of months, Diana had gone from being a fairytale princess to – according to less charitable accounts – a 'fiend' and a 'little monster'. Other commentators talked about 'Malice in the Palace.'"
However, Diana once hit back at these accusations, reportedly telling someone at an engagement, "I am not responsible for any sackings. I don't just sack people."
Princess Diana allegedly had problems with some nannies
According to royal historian Louise Heren, Diana sometimes had problems with nannies getting too close to Prince William and Prince Harry.
"Nannies are sometimes sacked for inappropriate behaviour, getting too close to the children," Heren said, via Express. "A couple of the nannies that Princes William and Harry had the rumour is that they got too close."
One nanny Diana reportedly could not stand was Alexandra "Tiggy" Legge-Bourke. She started working for Diana's family in 1993 and became close to William and Harry. As shared by Tatler, Diana also believed Legge-Bourke and Prince Charles had an affair.
After Diana's death in 1997, William and Harry remained close to Legge-Bourke. She got married in 1999 to her childhood sweetheart, Charles Pettifer. William and Harry even attended her wedding. Legge-Bourke and her husband also went to Camilla's 60th birthday in 2007.