Like Princess Diana, Meghan Markle Is Sending Messages With Her Fashion Choices
Ever since she married Prince Harry and soared to new levels of fame as the Duchess of Sussex, Meghan Markle's style has drastically evolved. Before her marriage, Meghan was known to step out in dresses that hit below the knee, and even the occasional crop top. This all changed, however, given that during her days as a working royal, Meghan was constantly being photographed, making appearances, and being talked about in the media. Her once edgy look turned into a more queen-approved style, and we became used to seeing her in tailored dresses, jackets, and natural makeup.
According to Entertainment Tonight, Meghan is a fan of labels including Dior, Givenchy, and more, and as it would turn out, she doesn't exactly choose her outfits without careful consideration. Like Princess Diana, Meghan Markle is sending messages with her fashion choices.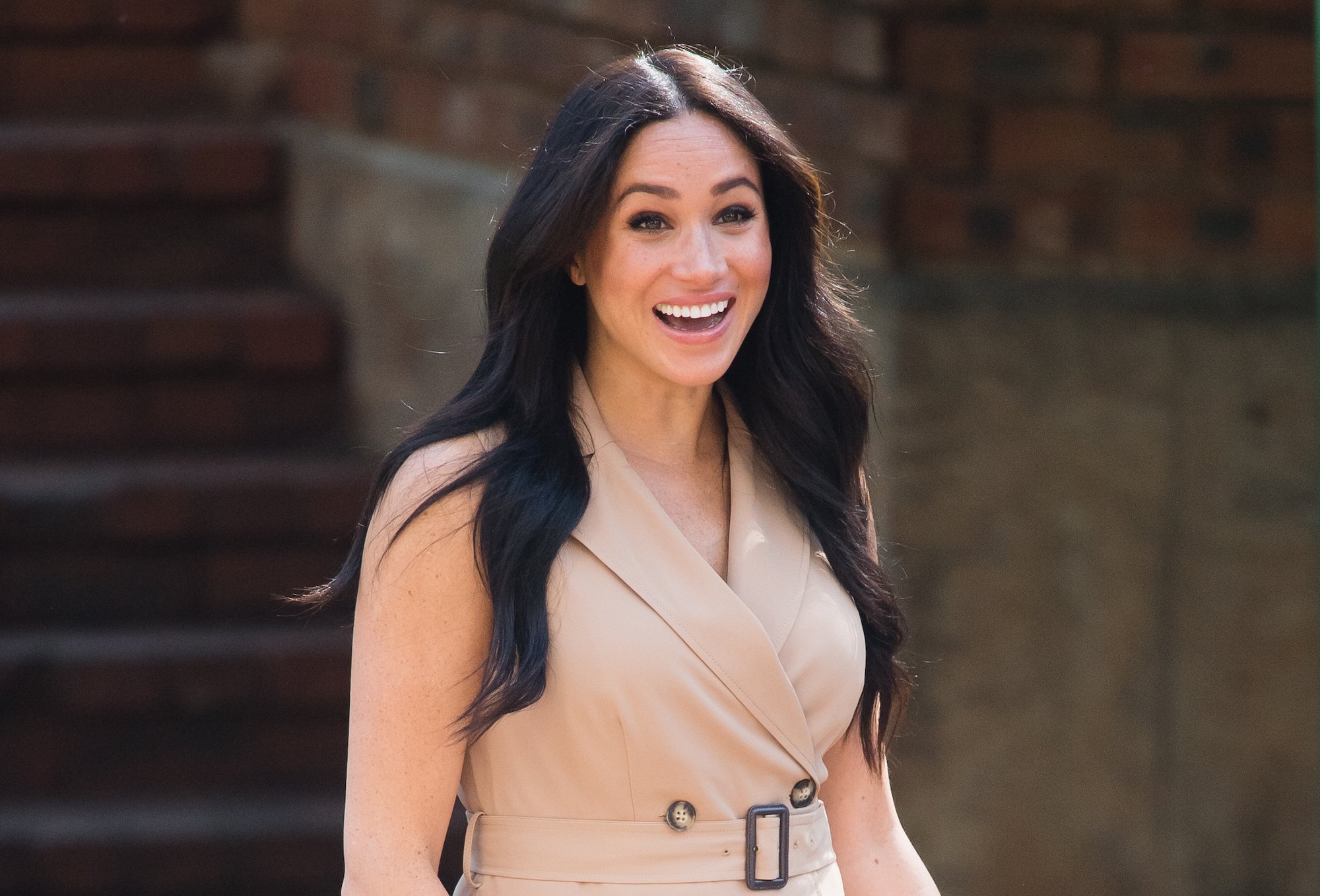 Princess Diana had a wonderful fashion sense
It's hard to believe that so many years have passed since the tragic death of Princess Diana. More than two decades have gone by, but yet to this day, one of the things that Diana is still remembered for is her amazing fashion sense. Even during her downtime, it seemed like the "People's Princess" always knew how to choose the perfect outfit, and people are copying her looks even after all these years.
So, what was Diana's iconic fashion sense like? The princess wasn't afraid to do things her own way. She was often seen in stunning gowns or even pantsuits for royal engagements, and carrying clutches during formal appearances became one of her most signature moves. 
What are some of Meghan's best looks as a duchess?
Royal fans will most likely never forget the moment that Meghan stepped out of her car in her dazzling wedding gown as she prepared to walk down the aisle to her waiting prince. Since then, everyone has enjoyed seeing her in one great outfit after another, and it is a well-known fact that the Duchess of Sussex always manages to hit the mark when deciding what to wear. What are some of her best looks? Well, Vogue reports that there are quite a few.
All eyes were on Meghan when she made her first joint appearance with Queen Elizabeth, in a cream-colored dress with a black belt and detachable cape. Then, there was the blue Safiyaa gown that she sported during the Sussexes' official visit to Fiji. Never one to shy away from taking a risk, we have also seen Meghan in knee-length leather skirts and blouses, and it is really no surprise that she has created quite a sensation with her incredible style.
Like Princess Diana, Meghan Markle is sending messages with her fashion choices
As it turns out, a lot of thought goes into everything that Meghan decides to wear, just like it was with Princess Diana a long time ago. So, just like her late mother-in-law, how is Meghan sending messages with her fashion choices? According to Insider, both women have made iconic statements, and it never went unnoticed. Fashion journalist Elizabeth Holmes has said regarding Diana that her style was "not just to what she was doing or who she was meeting, but how she was feeling."  For instance, her famous black sheep sweater, which could have indicated how she felt like an outsider in the royal family.
Meghan tends to send messages as well, such as the face mask that she recently wore that featured a quote from the late Ruth Bader Ginsburg. Holmes says that "Meghan knew how to tell stories through clothes." She continued by adding that "She's putting every bit as much thought into her outfits as she was when she lived back in the UK. I do hope we will see a bit more freedom." Looks like Meghan really knows how to follow in Diana's footsteps.