Lil Baby Says That People Wanted Him to Have Beef With DaBaby
Non-hip-hop fans may get them confused just because of their names, but Lil Baby and DaBaby are distinctly different rappers. Still, Lil Baby revealed in a recent interview that some folks wanted him to beef with DaBaby because they had similar names.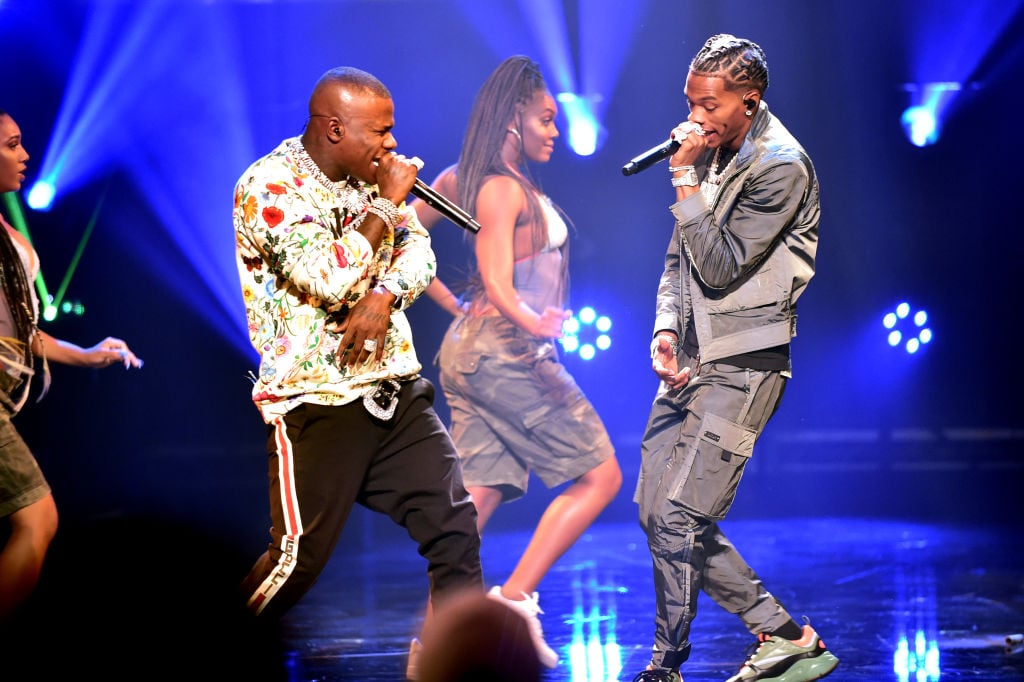 Lil Baby and DaBaby have a deep working relationship
Lil Baby, whose real name is Dominique Armani Jones, and DaBaby, whose real name is Jonathan Lyndale Kirk, are frequent collaborators. They first appeared as featured artists together on Jamz's 2019 song, "Baby Shower."
They again collaborated and shared lead artist credit on "Baby," which appeared on the Quality Control collaboration album, Control the Streets, Volume 2.
DaBaby then enlisted Lil Baby to appear on the track "Toes," which was on his 2019 album, Kirk.
They were both featured artists on Stunna 4 Vegas' album, Rich Youngin, on the track "Do Dat." Their latest collaboration was just a few weeks ago when they both were featured artists on the remix to Drake and Future's "Life's Good."
Here's why Lil Baby says folks wanted him to beef with DaBaby
In a sit-down interview with Joe Budden's Pull Up, Lil Baby said that people were always in his ear, wanting him to have beef with Lil Baby over their similar rap names.
"I always heard it from day one. A n***a will be like: 'He tried to say this' and I'll be like: 'No.' Every time. I made sure it wasn't going to be nothing," he said.
Lil Baby even pointed out that DaBaby was on the rise even before he really started taking music seriously.
"I seen him at South by Southwest before I really started rapping with a diaper on like on some baby s**t. Even though my name was Baby from like hustling before rap. I actually seen him. I got a song with him for a feature before he got hot…He don't sound like me. He don't kick my swag. His name just 'DaBaby," he continued."
Lil Baby's second album, My Turn, was released last week and is expected to debut at No. 1 on the Billboard Top 200 albums chart.