Lil' Kim Refuses to Be Trolled by 50 Cent
Lil' Kim is proving that she's the Queen Bee that she calls herself. The Brooklyn-born rapper argued with the 'Black Family Mafia' creator about a joke he posted on social media.
50 Cent is back at it again with his infamous trolling. This time, the rapper's target is Lil' Kim. 50 shared a meme of Kim, comparing her to a character from a horror film. But Kim isn't backing down. She snapped back with a comment of her own, and her fiance also stepped in to defend her honor.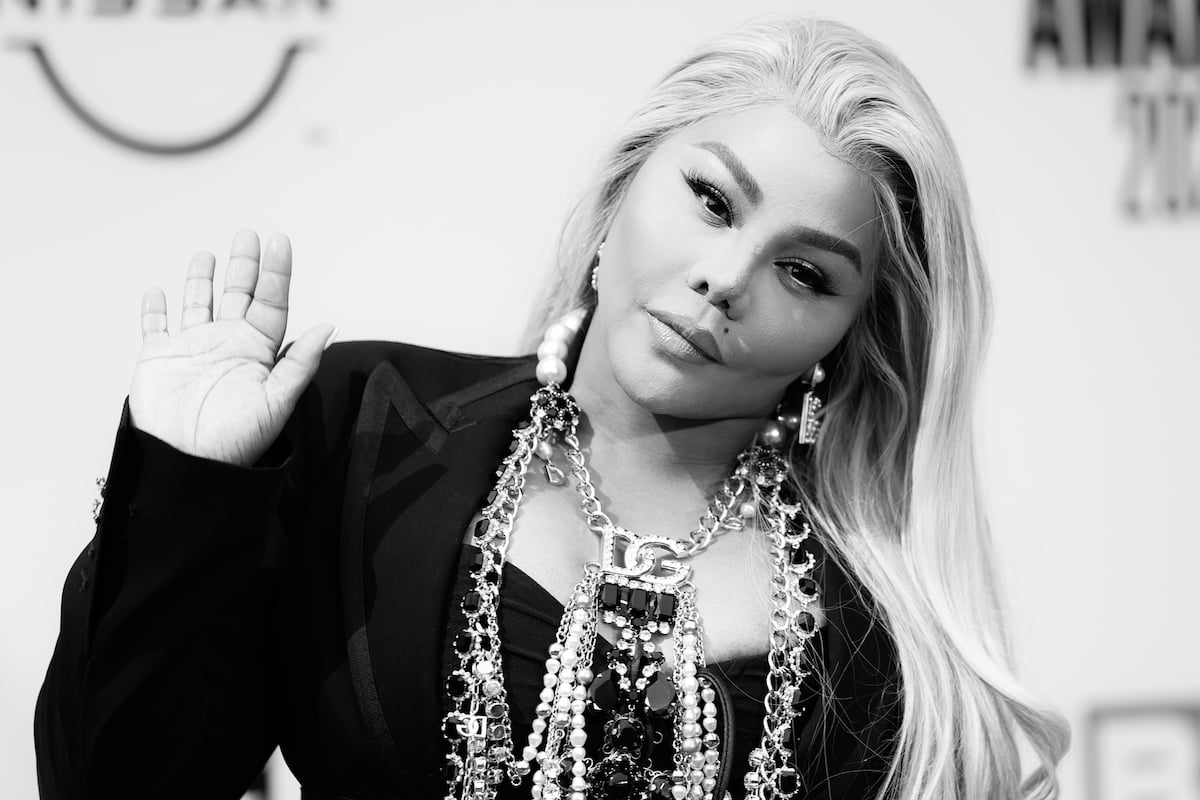 50 Cent compares Lil' Kim to Leprechaun
50 recently took a moment to throw some shade toward the self-proclaimed "Queen Bee." The Power creator shared a video of Kim rapping and dancing on stage. In the same video posting, the video morphs into a scene from the horror cult classic The Leprechaun where the creature in the film backs into a corner. The meme appears to make a comparison between the creature and Kim.
Related: Why Nelly Once Made 50 Cent Apologize to Ashanti
"All I said was I thought this was funny," 50 captioned the video. Adding, "LOL" along with a smile and shoulder shrug emoji. This isn't the first time that 50 Cent has thrown shots at the fellow rapper. 
Earlier this year, 50 dissed Kim when he shared a meme of her side by side a picture of an owl. The diss came during the BET Awards when Kim performed a tribute to Queen Latifah. Latifah was honored with a Lifetime Achievement Award. Kim donned a white hood ensemble with a blonde wig. "Who did this sh–? This ain't right. LOL," 50 captioned the photo.
Lil' Kim claps back at 50 Cent
Kim isn't taking 50's comments lightly. In fact, she posted a lengthy response to let the Get Rich Or Die Tryin' star know that she's not the one to play with. "[You're] so obsessed with me it's getting creepy. [Yawn]," she said in an Instagram post. "This one ain't it bro not funny at all I was hoping to laugh [with you] but corny boo. [You] falling off, I'm too bad and too fly in this video [you] reaching now but we all know why. Can we say obsessed with Kimmie much."  
Related: Vivica A. Fox Says Her Ex, 50 Cent, Has "F*ck Boy Tendencies" After 50's Comments About Black Women
Kim continued, adding, "Lmbo keep em coming boo-boo only lets me know I'm on your brain 24/7. I love it! Dm me next time I'll send you exclusives cause you mad late. This meme been out months ago so you searched for this you probably made it. Lame." 
Kim's fiance, Mr. Papers, also commented to 50. Many feel Mr. Papers sent 50 a warning and threatened that if the trolling continues, there will be a problem between the two men. 
The female emcee has been accused of going overboard with plastic surgery
Kim's looks have changed over the years. Many believe she's gotten multiple plastic surgeries and has even accused her of lightening her skin. 
Dr. Jennifer Levine, a plastic surgeon, told Us Weekly in 2016. "It's clear that there has been some skin bleaching. She's probably used chemicals, which contain very high doses of acids, on her face, combined with high-acid creams to lighten her skin."
Kim has always remained mum on the plastic surgery rumors. The only thing Kim has admitted to is a nose job, which she says she had done after an abusive ex broke her nose.