Lil Kim Just Revealed the Amazing Gift Lisa 'Left Eye' Lopes Gave Her Celebrity Friends When the Internet Became Popular
Rapper Lil Kim' and Lisa 'Left Eye' Lopes were extremely close until Lopes's untimely death. In fact, Kim just revealed the amazing gift Lopes gave to her.
With Cardi B and Megan Thee Stallion's "WAP" and Chloe x Halle's "Do It" (Remix) featuring Doja Cat, City Girls, and Mulatto, women are showing their strong bonds and confidence in the music industry. However, women supporting women in the industry is not new.
When there were even fewer women in male-dominated genres like hip-hop during the '90s women formed friendships both on and off of records. Though TLC founding member, Lisa 'Left Eye' Lopes passed away 18 years ago at age 30, her good friend, rapper Lil Kim still remembers her good friend.
In fact, Kim revealed the amazing gift Lopes once gave to several of her celebrity friends.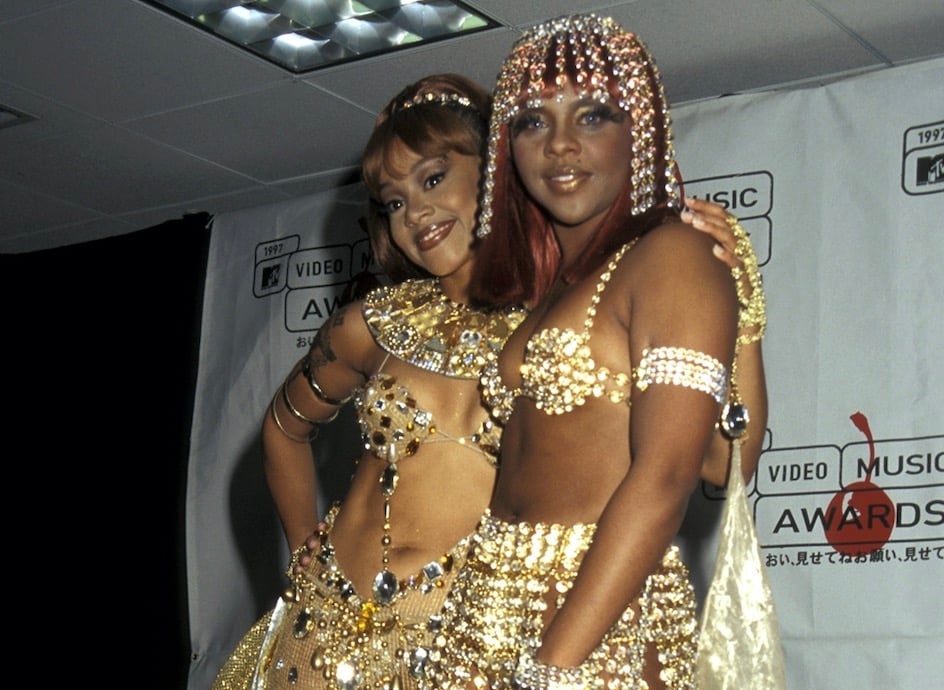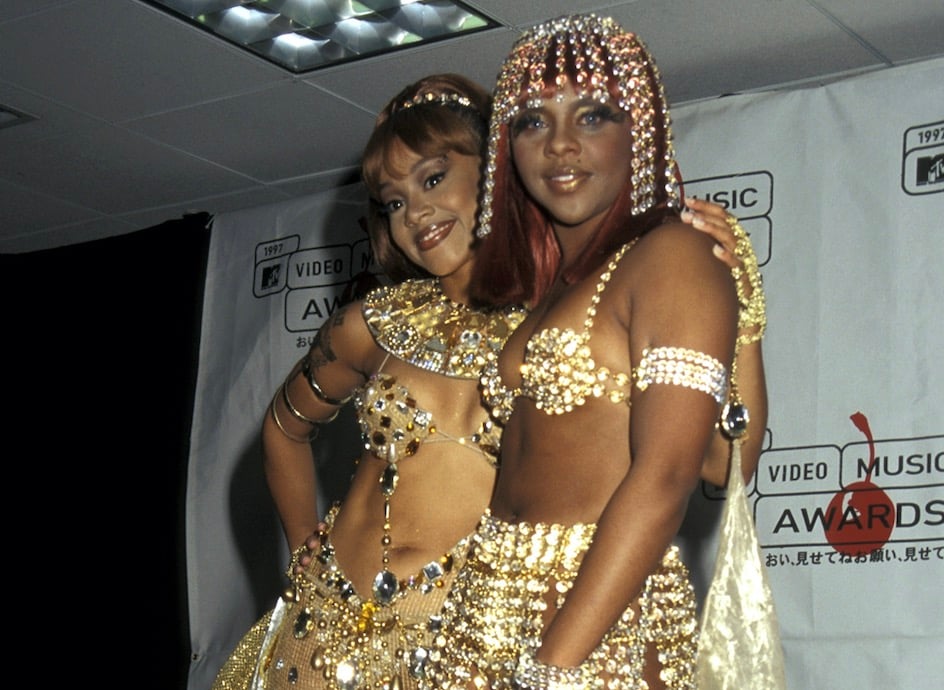 Lil Kim and Lisa 'Left Eye' Lopes were hip-hop icons in the '90s
Both Kim and Lopes had different styles both were both equally influential int the music industry. Kim, a Brooklyn native was discovered by the late Notorious B.I.G. whom she also had a romantic relationship with for some time. The rapper joined the group Junior M.A.F.I.A. on Bad Boys Records in 1994, and eventually went solo with her own debut album Hard Core in 1996. Kim's album went double platinum and to this day she is known as a pioneer in rap.
Meanwhile, Lopes got her start in 1990 when she attended a casting call and was put in the first iteration of TLC. However, the group would not become the iconic group we know now until two years later.
In 1992, Lopes along with her new bandmates  Tionne "T-Boz" Watkins and Rozonda "Chilli" Thomas debuted their first album Ooooooohhh… On the TLC Tip. it sold six million copies. Then in 1994, the same year Kim was discovered, TLC premiered, CrazySexyCool which sold 23 million copies worldwide.
Inside Lil Kim and Lisa 'Left Eye' Lopes's hit single 'Ladies Night (Not Tonight Remix)'
Kim and Lopes united once on a song, Kim's 1997 song, "Ladies Night (Not Tonight Remix)" for the Nothing to Lose soundtrack. Lopes was on Kim's single along with  Da Brat, Missy "Misdemeanor" Elliott, Angie Martinez.
The original song was on Kim's debut single Hardcore. However, the remix samples, "Ladies' Night" by Kool & the Gang and peaked a number six on the Billboard charts.
If you pay close attention to the music video, you'll spot, Mary J. Blige, T-Boz, Queen Latifah, SWV, Xscape, Blaque, Changing Faces, Total, and Maia Campbell.
Lil Kim revealed the amazing gift Lisa 'Left Eye' Lopes gave her friends
Lopes wasn't just a great musician and lyricist, she was also a great friend. Kim revealed the amazing gift Lopes got her during a radio interview. She said,
Me and Left Eye we got so close. We had the same type of energy, we grew up the same. We used to talk on the phone. She was a smart a** girl. She was funny. When the internet gets poppin' right, social media and everything was on the rise, the website game was new and everybody as getting their names for the website. At that time, you had to buy your name and hope no one else got it. One day, me and my team were looking for my name and it said that someone bought it. They gave us a contact to the person who brought it because what they were doing was smart people were buying up the names and selling it to whomever the celebrity was for a lot of money. When we called the number, I heard, 'Kim' and I said, 'Left Eye, you bought my d*mn name' She said,' Yeah, I brought all my friends' names so that so that I could give it to them.' She was smart, she knew all of this before it was going to happen.