Why Lil' Kim Thought Jennifer Lopez Was Bad for Diddy: 'I Don't Care for Her'
Jennifer Lopez and Diddy were involved in a high-profile romance for a year and a half. During that time, Lopez's relationship with Diddy might've been the most tumultuous out of all her relationships. Infidelity, arrests, and shootings were just some of the headlines that accompanied the former power couple. But Lopez also rubbed a member of Diddy's entourage the wrong way in Lil' Kim.
Although some would assert that Diddy was the bad boy of the relationship, the rap icon had a different take. Instead, she believed Lopez was the negative influence on Diddy, not the other way around.
Why did Diddy and Jennifer break up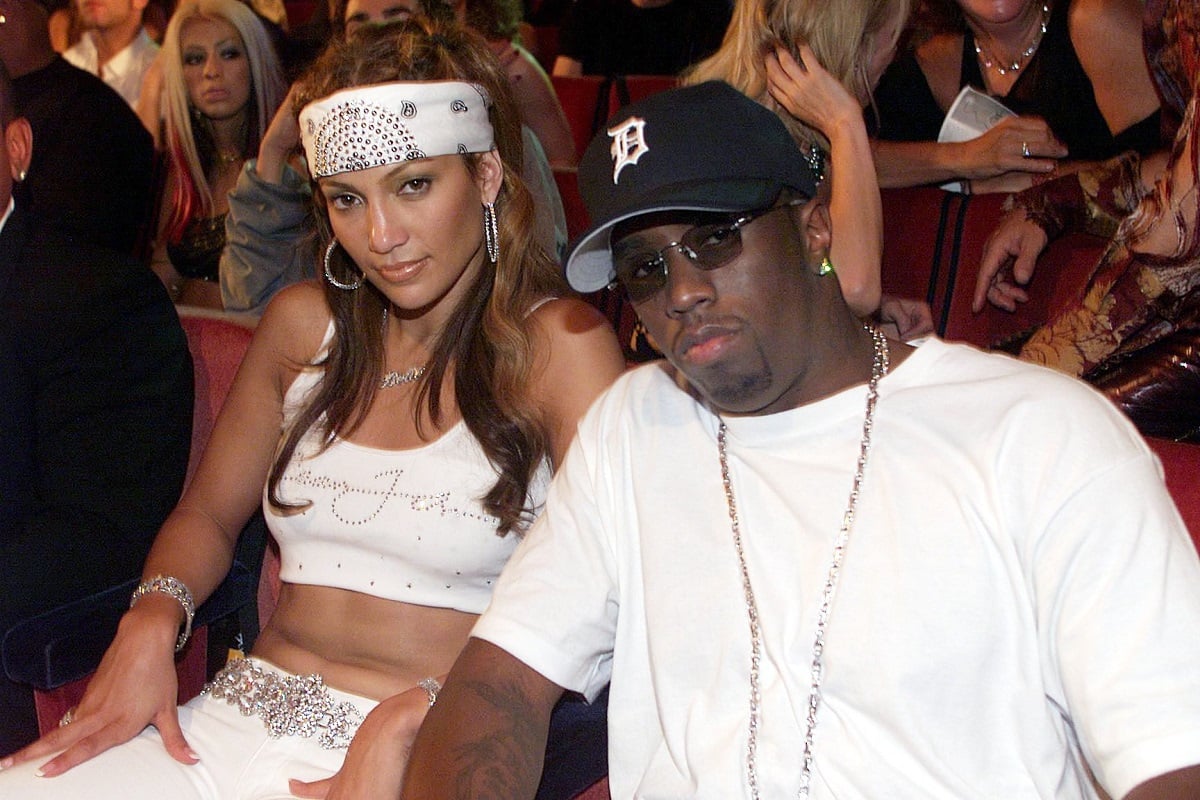 Lopez and Diddy met through their mutual interest in making music in 1999. They worked together on the music video for the song "If You Had My Love," and formed a bond in the process.
"He had been in the music business and had all this success; I was just starting and making my first album when I met him. He became kind of a mentor to me in that moment," Lopez said.
That mentorship quickly blossomed into a relationship, but they faced trouble afterward. The pair was arrested in December 1999 on a weapons charge. This was after a shooting incident at a New York nightclub.
But the arrest wasn't what caused the break-up. Lopez disclosed the demise of their relationship was gradual, and many factors played into it. One of those factors was infidelity.
"I never caught him but I just knew. He'd say he was going to a club for a couple of hours and then never come back that night," she confided in Vibe (via Entertainment Weekly.)
Lil' Kim thought Jennifer Lopez was bad for Diddy and called her a gold-digger
Rapper Lil' Kim didn't think Lopez was right for Diddy. This was mostly because the Queens artist didn't have a high opinion of Diddy's muse at the time to begin with. In an interview with U.K.'s Mixmag, Kim took the time to air out her grievances with Lopez.
"I don't care for her," she told Mixmag according to Entertainment Weekly.
When asked for clarification, Kim simply felt that Lopez wasn't a good person. At least, not good for her longtime friend Diddy.
"I'm Puffy's friend and I know when good people are around and I know when bad people are around, and that's basically it," Kim asserted.
Part of the reason Kim had these negative feelings towards Lopez was that she felt the Maid in Manhattan star was a gold digger. Just not the typical gold digger.
"Being a gold digger doesn't necessarily mean you're after money all the time," Kim shared. "Something can be valuable to you just like a pot of gold. It can be something else…it could be anything."
When EW tried to get a response out of Lopez herself, the Hustlers actor claimed to be unaware of Kim's comments.
"I haven't heard anything about it," she told EW.
EW also noted that Lopez was nowhere to be found when Diddy attended a fashion show with Lil' Kim. Likewise, Lopez, who appeared in some music videos featuring Diddy's Bad Boy Records artists and associated acts, was notably absent from all of Kim's music videos.
Diddy's late wife once blasted Jennifer Lopez for being Diddy's 'little Puerto Rican girlfriend'
Diddy's late wife, Kim Porter, also had some choice words for Lopez. Diddy left the former model to date Lopez back in 1999. When Diddy's relationship with Lopez ended, the music mogul went right back to Porter. Porter claimed Lopez was just temporary for Diddy, and that he still had feelings for Porter.
"The world just saw the bright lights and the camera. But I knew what was really going on," Porter told Essence. "He was still in love with me."
Porter went on to claim that Combs fell for a "big booty and a smile" and that he'd come back to his ex-wife after being with his "little Puerto Rican girlfriend."
When asked if Diddy brought Lopez around his and Porter's child, Christian, Porter took another shot at the pop star.
"Do you see me? I'm a full Black woman. We don't mix and mingle like that. I'd kill him dead. So he knew better," Porter said. "And besides, does she look like the type that would want to play house and family with two little Black kids? No. I don't think it was that type of situation."
New York Post later asked Lopez to respond to Porter's remarks. But Lopez took the high road.
"Look, she (Kim) knows what went on, I know what went on. And that is where we have to leave it," Lopez said. "I am not going . . . to discuss any of the details of that intimate relationship that I had with the public. It's just not that necessary."
RELATED: Jennifer Lopez Once Fired Her Manager for Telling Her She Needed to Lose Weight