Lil' Kim Was Given A Gift Worth $250K That Led to a Felony Arrest
Every once in a while, you receive a gift that you just feel is terrible. Whether it's a shirt that doesn't fit or unwanted fruit cake during the holidays, most tend to still offer gratitude in the thought of giving anyway. But for Lil' Kim, there was one present she received, that went far beyond that of an unflattering sweater. It actually was a gift that prompted a knock at the door and then led to a subsequent felony arrest. Talk about the worst kind of gift of all time for Lil' Kim.
Lil' Kim's career is anything but tiny
RELATED: Twitter Slams Usher for Calling Nicki Minaj a 'Product' of Lil' Kim
She may only stand four feet 11 inches tall, but Kimberly Jones, aka Lil' Kim, knows what it's like to rise to success and stand tall. The Brooklyn native started her career after meeting her mentor, Notorious B.I.G./Biggie Smalls, who helped her find direction in life, and follow her music passion.
She started out as the only female member of the rap group Junior M.A.F.I.A. While that group was short-lived, her career in subsequent years would explode with Billboard Hot 100 hits like "Player's Anthem," "Hard Core," and "Lady Marmalade."
Couple her musical success to her outspoken outfits, glamorous hair, and sass, and Lil' Kim certainly found her way into the hearts of her fans.
The gift of a lifetime
When you're larger than life and enjoying the view from the top of the Billboard charts, you're probably earning some good cash. With her new-found riches, Lil' Kim found herself owning some petty top-notch lifestyle amenities and accessories.
She even owned the celebrity coveted Bentley Continental GT. This upscale and classy car brings tons of muscle. Under the hood is a set of 600 roaring horses from the V12 engine.
It's a car that runs upwards of $250,000 to buy. The good news for Lil' Kim, this was one "rich y-rich" ride that she didn't have to pay for herself. She shared in past comments that it was, in fact, a gift from the producer, Scott Storch, who had his own obsession with filling garages full of top-dollar vehicles.
What happens when you miss your car payments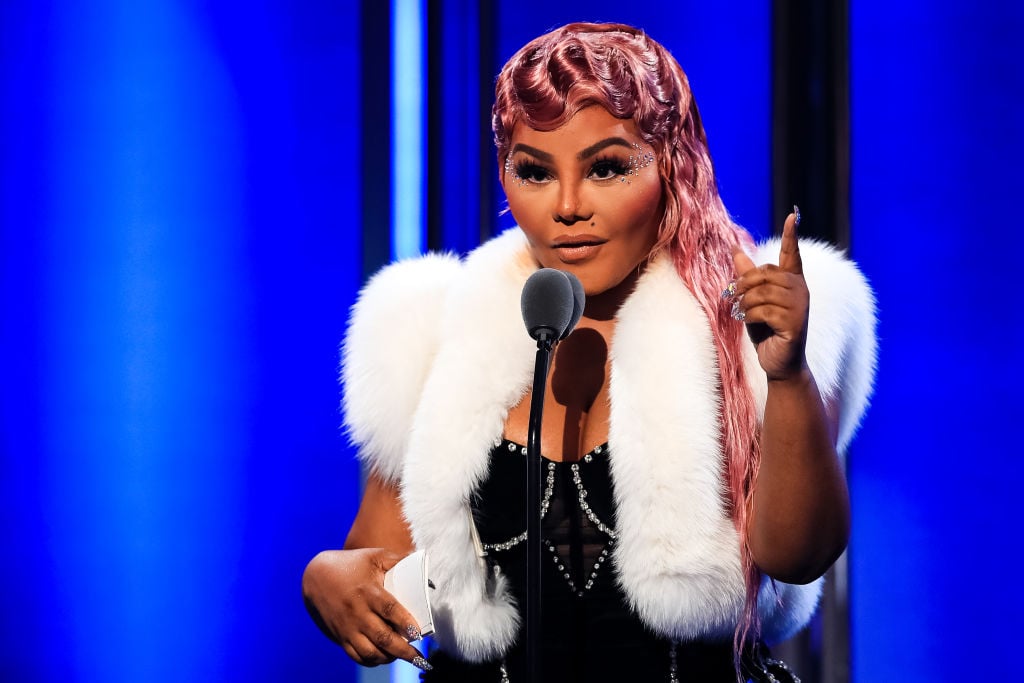 When you don't pay the car note, you can expect to get a visit from the repo man. And Lil' Kim found herself in one such situation with her gifted Bentley.
Despite trying to plead and beg with the repo driver, and trying to hold on the keys, the stylish car was eventually hooked up to the truck and hauled away. The bad press soon followed, and headlines shouted that Lil' Kim had her car repossessed.
Unfortunately, it wasn't entirely her fault, since it was Scott Storch who was actually far behind on lease payments. He apparently was already behind on his $85,000 lease, but instead of returning the car and trying to settle up, he gifted it to Lil' Kim. Storch faced Grand Theft Auto charges, as a felon, and Lil' Kim learned a valuable lesson.
No matter how big of a musician and rap star you are, there will always be some truth to that popular saying, "if it sounds too good to be true, it probably is." Lil' Kim had to ride the emotional roller coaster of receiving one of the most upscale performance and luxury sedans of all time as a gift, only then to watch it get hauled away. She then had to face the music and bad press that followed. It's more of a dramatic ending then, say, getting an ugly tie as a gift. She'd no doubt remember the time she had, with the sweet Bentley, even if it was only for a moment.