What Was Rapper Lil Loaded's Net Worth at the Time of His Death?
Texas-based rapper Lil Loaded went viral with his single "6locc 6a6y" in 2019, which led to a record deal and three studio albums. However, he got into legal trouble and was indicted by a grand jury on a manslaughter charge in Mar. 2021. A few months later, the 20-year-old rapper unexpectedly died. What was Lil Loaded's net worth at the time of his death?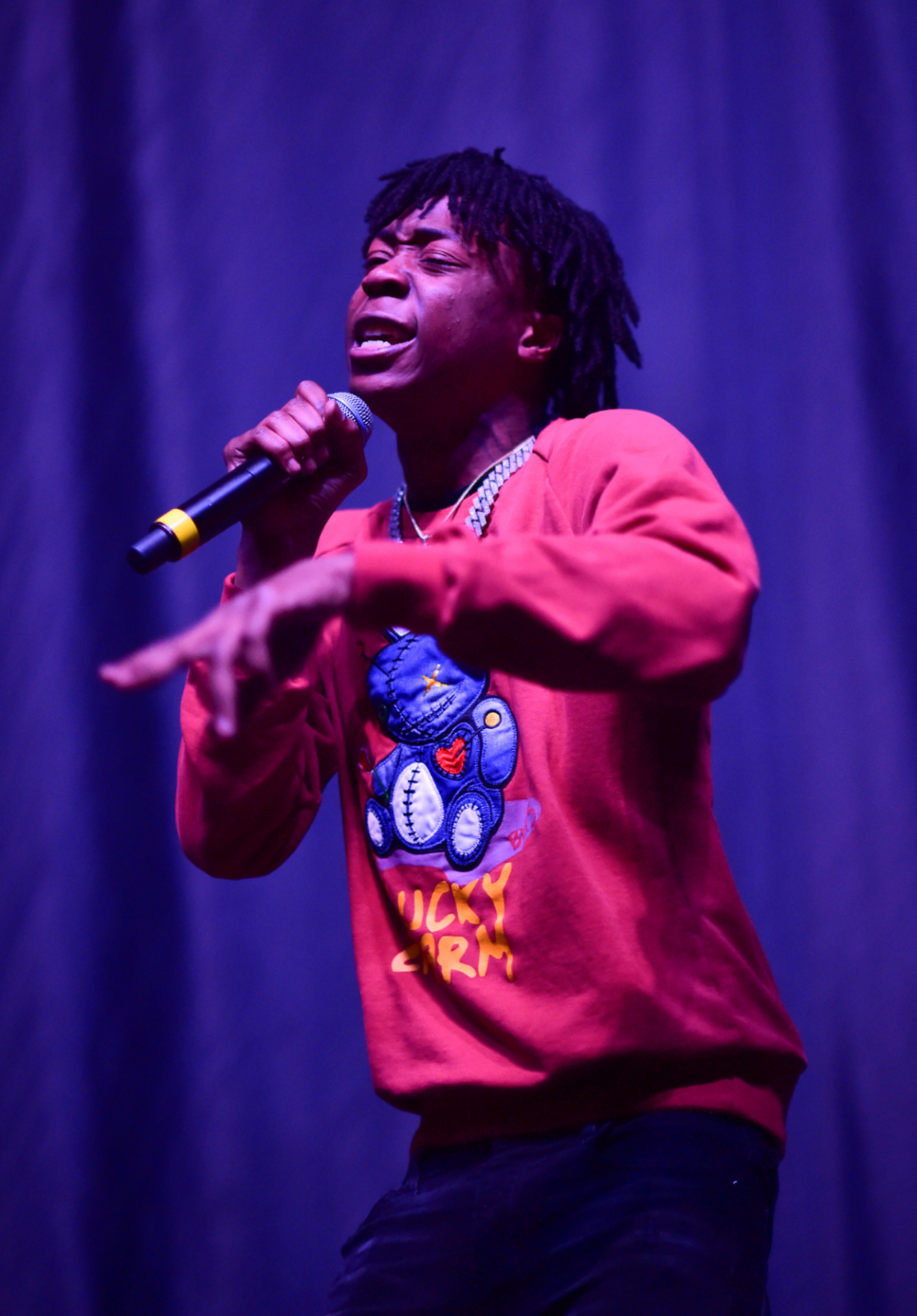 Lil Loaded known for viral hit, '6locc 6a6y'
Texas native Dashawn "Lil Loaded" Maurice Robertson started his rap career in 2018. The following year, YouTuber Tommy Craze featured the rapper's song, "6locc 6a6y," in a video where he reacted to music videos that didn't have any views at the time.
Within six months, the song accumulated several million Apple Music, Soundcloud, Spotify, and YouTube views and received a gold certification. He then followed it up with "Gang Unit," which has also become popular.
As a result, the Dallas rapper landed a record deal with Epic Records and released debut album, 6locc 6a6y, and A Demon in 6lue and CRIPTAPE (2020).
On Oct. 25, 2020, Dallas police reported the rapper shot and killed 18-year-old Khalil Walker, a supposed acquaintance of Lil Loaded. According to the affidavit, he shot the young man with a rifle in the torso outside of a house in a Dallas neighborhood.
The victim's sister, who was inside of the home at the time of the shooting, said she heard two gunshots and found her brother lying on the ground, injured. He was then rushed to the hospital, where he died. The police named the rapper as a person of interest when they reportedly found a video of the shooting on Walker's phone.
Lil Loaded surrendered to the police two weeks later and was indicted on one count of manslaughter by a grand jury in Mar. 2021. However, he maintained his innocence.
What was Lil Loaded's cause of death?
A few months later, on May 31, his attorney Ashkan Mehryari confirmed the death of the 20-year-old rapper to XXL, stating, "Sadly, the rumors are true, and Mr. Robertson did pass away today."
No cause of death has been reported, but fans began circulating one of his last posts, which's no longer available on his Instagram Story, on social media.
In a lengthy text, he wrote, "Dear most high; Please forgive me for my shortcomings and all of the times I've fell short of making you proud and being appreciative of the blessings that have been put in my life. Sometimes the lines are blurred between being solid and being heartless."
He continued, "I want to thank you for how far I've come and the people you've put in my life to keep me grounded and humble through everything, and I love every single one of those people that are genuinely for me. I ask for entrance into your kingdom. Through all of my mistakes, I know you love all of your children, and I'm ready for my heart and soul to join you."
Lil Loaded's net worth at time of death
According to FamousBirthsDeath.com, the Dallas rapper had an estimated net worth of around $350,000 at the time of his death.
Lil Loaded reportedly accumulated his wealth from his record deal, streaming services, and YouTube channel that earned over 777,000 subscribers and nearly 199 million all-time views since he joined the platform in 2014.