Lil Nas X Begs Fans to Stay Delusional
Lil Nas X begged fans to stay delusional in an emotional speech at the iHeartRadio Music Awards. The Male Artist of the Year cited his personal story and used recent success as an example for fans to follow.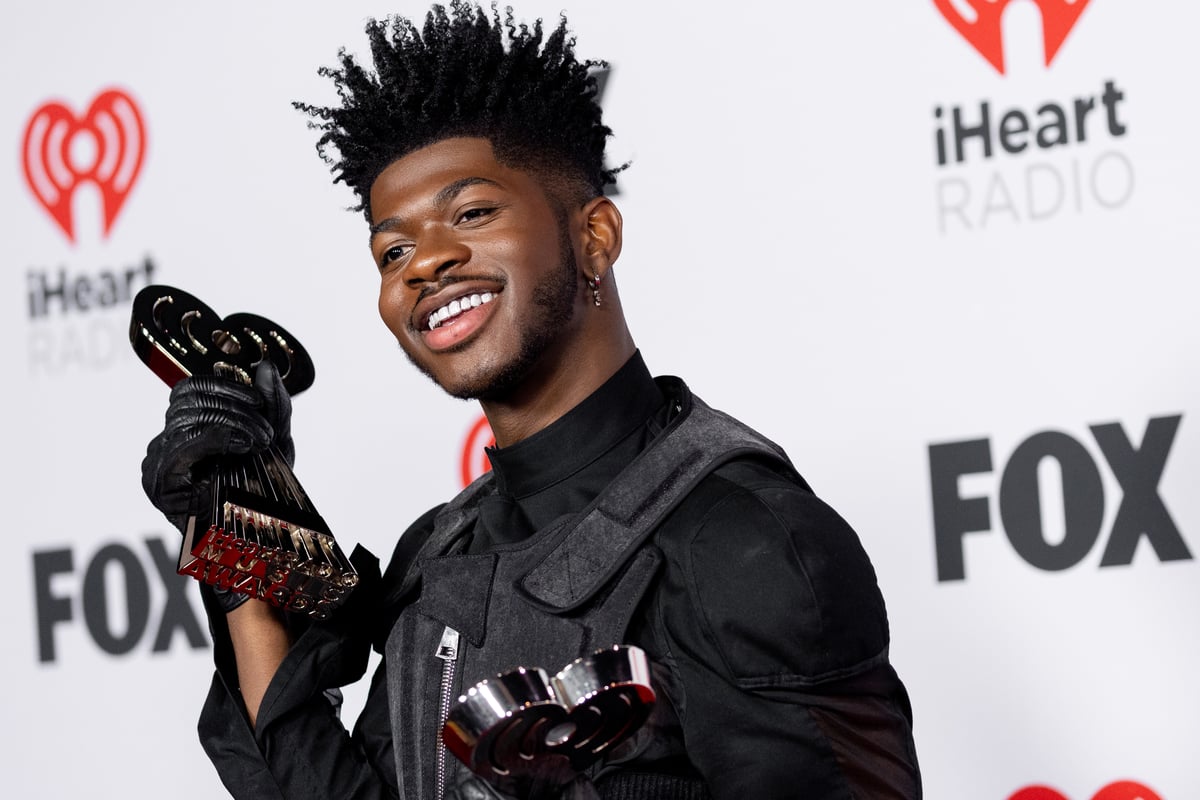 Lil Nas X says he was delusional when he followed his dreams
Lil Nas X's career has flourished since breaking onto the scene in 2019 with "Old Town Road." Upon accepting his Male Artist of the Year award at the iHeartRadio Music Awards, the charismatic star showed a vulnerable side. He was inspired by a recent TikTok video encouraging people to stay delusional. 
"That didn't make sense to me," he said. "And then I thought about it, and I wouldn't be where I am right now in my life and career if I weren't delusional." He continued, "Believing that I could drop out of school and become an international success within a year, it's delusional."
It cost $50 for Lil Nas X to create "Old Town Road," per Variety. He released the song on Soundcloud and iTunes but went viral on TikTok with something he called the #yeehaw challenge. He faced his first industry roadblock when the Billboard country charts removed him. 
This turned out to be the best thing that could have happened for "Old Town Road." The move sparked public debate, with artists coming to his defense. Billy Ray Cryus jumped on an Old Town Road remix, and the rest is history. The song spent 19 weeks at the number one spot on the Billboard 100 and a superstar was born.
Lil Nas X defies industry standards
"Believing that I could come out of the closet in the height of my career…to think that I could do that would be delusional," he continued. Lil Nas X came out of the closet while Old Town Road was topping the charts. He posted a tweet on the last day of Pride month.
The global superstar continued in his acceptance speech, "To think that I could make a song about a man lusting after another man in a world where…it's still legal in many places to be prosecuted and actually be killed for being who you are, for being gay, it's delusional to think that that song could be the number one song in the world."
5 Grammy Award nominations
Sunday could be a big night for Lil Nas X. He's nominated for five Grammy Awards, including Album of the Year, Record of the Year, Song of the Year, and Best Music Video for "Montero (Call Me By Your Name)". He also picked up a nomination for his chart-topping collaboration with Jack Harlow, "Industry Baby."
He is slated to perform at the ceremony as well as BTS, Billie Eilish, Olivia Rodrigo, Jack Harlow, Brandi Carlile, and Brothers Osborne. Trevor Noah will host the CBS broadcast.
It's not delusional to think Lil Nas X will walk away with five awards. His career is proof that chasing dreams, even if they don't make sense, can have a happy ending.
He ended his iHeartRadio acceptance speech by saying, "It's OK to be delusional when you're chasing your dreams. When you have a vision in mind, you can be delusional."
RELATED: How 'Industry Baby' References Lil Nas X's Mixtape 'Nasarati'