Lil Nas X Celebrates 'Montero' Album Debut With 'Brokeback Mountain' Style Music Video
Lil Nas X's debut album Montero was released on September 17th. It includes the singles Montero (Call Me by Your Name), Sun Goes Down, and Industry Baby, plus collaborations with Megan Thee Stallion, Miley Cyrus, Elton John, and Doja Cat. The music video for THATS WHAT I WANT was released and it features some topical subject matter. Let's take a look at the artist and the new video.
History of Lil Nas X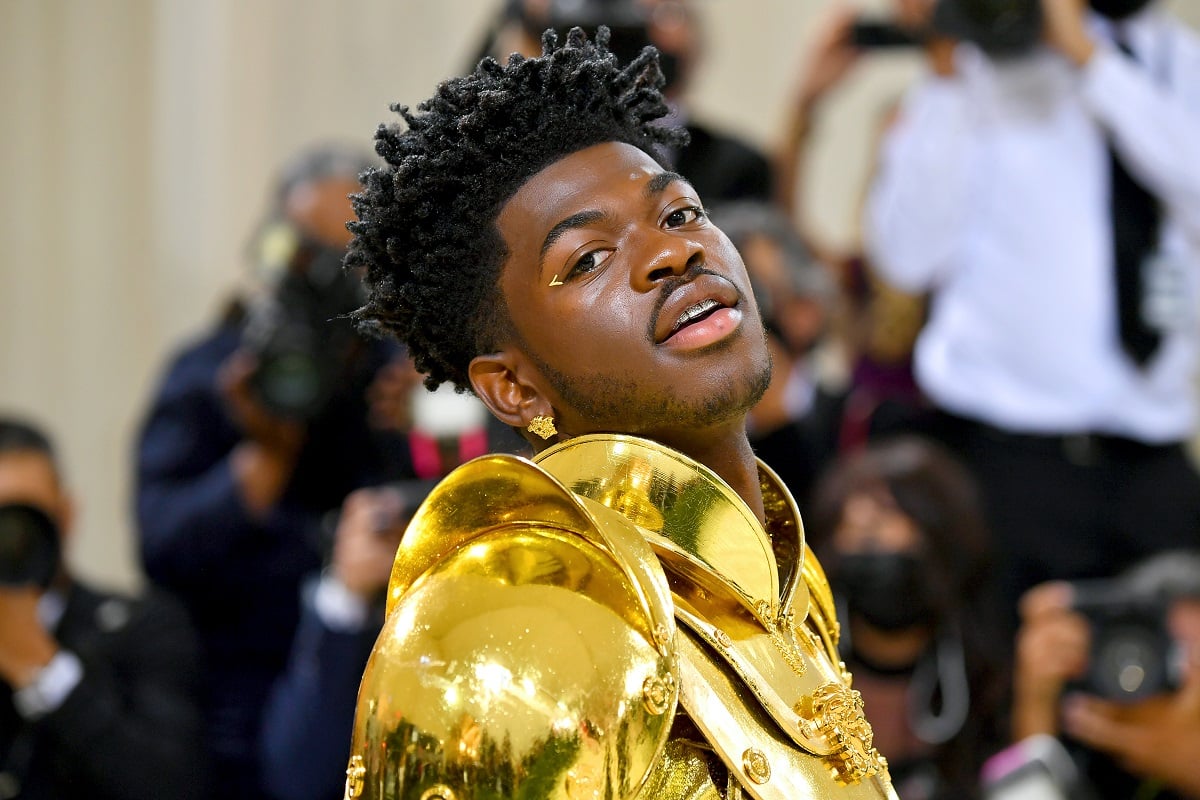 Born Montero Lamar Hill on April 9, 1999, Nas has become famous in an unconventional way. Streaming services and social media have allowed artists like Nas to become popular even without industry support. As the music business evolves, along with every other business, so does the way that fans find new artists, and Nas is a true digital native in this sense.
Lil Nas X set historical precedence in 2019 when he and Billy Ray Cyrus' remix of Old Town Road became the longest-running number-one song in the history of the Billboard Hot 100. The track went viral on social media. Once it broke into the mainstream, it saw millions of plays on streaming services. Later, he and Cyrus took home two 2020 Grammy Awards for Best Pop Duo/Group Performance and Best Music Video. His new album has been much anticipated by fans of the artist.
A new music video for the new album
The new video for the song THATS WHAT I WANT has been garnering a lot of attention due to the subject matter. The video is directed by Stillz. The video shows the growing relationship between Nas' character and a fellow football player at the fictitious Montero University. The pair presumably have an attraction to each other. There is a very Brokeback Mountain scene complete with some cowboy hats and boots.
However, it is revealed that Nas' love interest has a wife and kids at home. The video then cuts to him having a guitar handed to him by Billy Porter, who only appears for about two seconds of the video. The video is a bit heartbreaking, but that's kind of the point. Nas is trying to find someone who cares for him in the video. He thinks he has found it but sees that the situation isn't really as he had planned.
Reception by fans and critics
The new album by Nas has been well received by fans and critics alike. Critics have noted and praised Nas for his unapologetic lyrics that seem to strip bare his feelings of loneliness and longing. The lyrics for many of the songs on the album lay bare the emotions of the artist, which is a bold and courageous move from any artist.
Much of the album is about depression and loneliness, something that Nas has struggled with over the course of his life. As with many talented artists, he finds a way to not only use his music as a spiritual salve but also to let others know that they are not alone. That there is someone else out there in the world who is fighting the same fight they are.
Nas has come into his stardom in an unconventional way. It's refreshing to know that there is more than one way to break into the music industry. Nas has made no apologies about his stance on his sexuality or his music and the way he chooses to express himself. For those that are struggling with their own sexuality, Nas is sure to find a loyal fan following as he continues to just be himself with no apologies necessary.
RELATED: Kevin Hart's Reaction to Lil Nas X's Decision to Come Out as Gay Is Being Dragged on Twitter