Lil Nas X is Getting Backlash for Attending Austin Mahone's Maskless 'No Social Media' Party
Lil Nas X has certainly been making headlines for the last few weeks. Thanks to his latest song "MONTERO (Call Me By Your Name)" and the release of his satan shoes, the "Old Town Road" artist has given his fans and critics a lot to talk about. Now, the rapper is facing more backlash thanks to his behavior during a pandemic.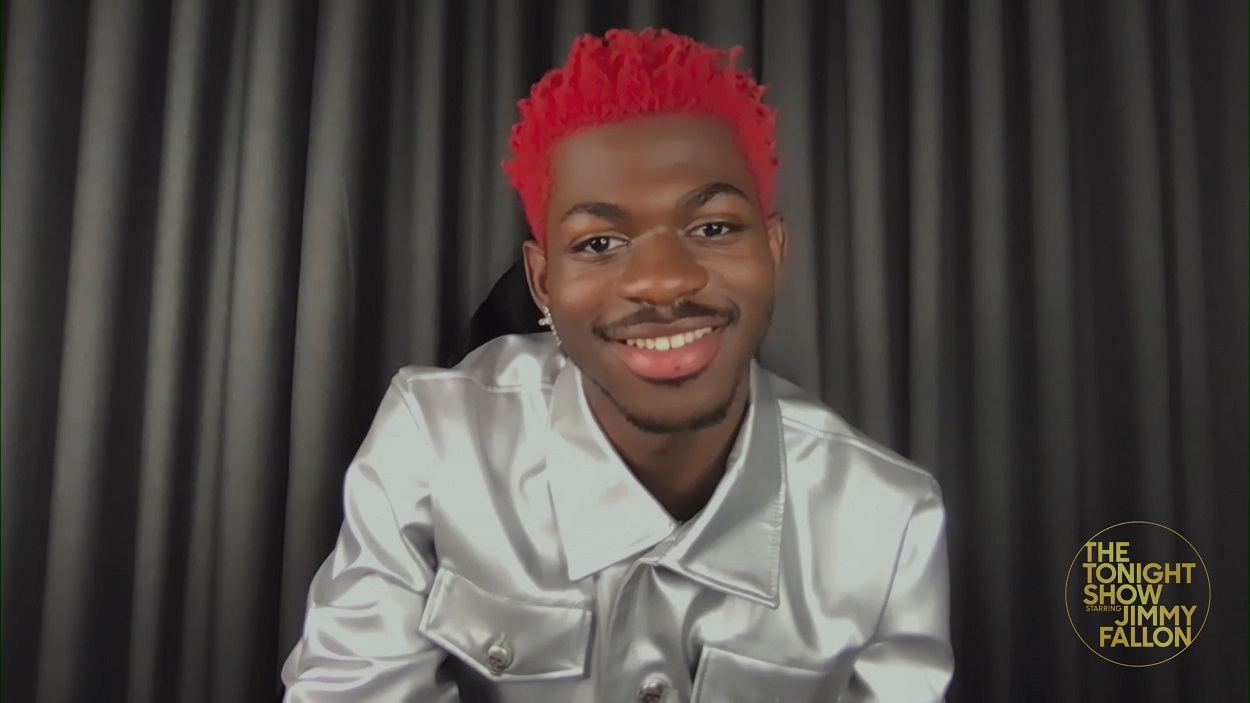 Since March of 2020, large gatherings have been discouraged, if not banned, across the U.S. thanks to the coronavirus (COVID-19) pandemic. This is, of course, an attempt to slow the spread of the deadly virus. However, celebrities have been ignoring rules and regulations and utilizing their wealth and access to travel recreationally, host large gatherings and parties, and generally continue living their lives normally. Lil Nas X seems to be the latest celebrity under fire for attending a large party.
Celebrities have been ignoring COVID-19 restrictions for the majority of the pandemic
Of course, many celebrities have insisted that they're taking "proper precautions" before engaging in risky behavior. Celebrities like Cardi B insisted that she had her family and friends tested prior to throwing a massive birthday party for herself. However, considering the incubation period for coronavirus is so long, those tests were very likely inaccurate.
RELATED: Khloé Kardashian Lied About Her 'Family Only' Birthday Party; Fans React
Related post url: 
Thanks to the backlash that many celebs have received for their large gatherings, many of them have started hosting "no social media" parties. These parties attempt to forbid attendees from posting any information, pictures, or videos about the party on social media to avoid public backlash. Austin Mahone (who is a singer and well-known on TikTok) recently hosted one of these parties and Lil Nas X was in attendance.
Lil Nas X is being called out on Twitter for attending Austin Mahone's 'no social media' party
Despite Mahone's attempts to keep his soiree under wraps, footage of the party has leaked. Pop Crave posted a video of Lil Nas X dancing maskless amidst hoards of people at the function. Many people on Twitter and Instagram immediately took offense to this, especially since the rapper recently called out a group of people for having a large gathering at a church in the middle of a pandemic on Twitter.
"He called a church out for gathering in a middle of a pandemic but goes to a party LMAOO," one person wrote on Instagram after seeing the video of Lil Nas X. Others seem unfazed by the "MONTERO (Call Me By Your Name)" singer's choice considering other celebrities have thrown and attended "no social media" parties. "No shocker," another person penned. "Kendall Jenner did the same thing."
Did Lil Nas X attend the party just to help promote his shoes and new song, 'MONTERO (Call Me By Your Name)'?
Others expressed disappointment with Lil Nas X's decision to attend the party even if he is already vaccinated. "I'm beginning to think he's not as smart as I originally thought and it's disappointing," one person wrote. Some people even speculated that the rapper may have attended the party simply to stay in the media which may help the promotion of his new song and shoes. Whatever Lil Nas X's reason for attending, it certainly wasn't the smartest or safest choice. But considering celebrities have been doing whatever they want for months, we're not shocked by his decision to attend.