Who Is Lil Nas X Referring to in 'Montero (Call Me by Your Name)'
Lil Nas X gave the world another taste of his music with "Montero (Call Me by Your Name)" on March 26. The rapper and singer joined the music scene in 2018 with "Old Town Road," which had a popular remixed version featuring Miley Cyrus' dad, Billy Ray. The entertainer also came out as gay during Pride Month 2019, and his newest single is an unapologetic LGBTQ+ anthem.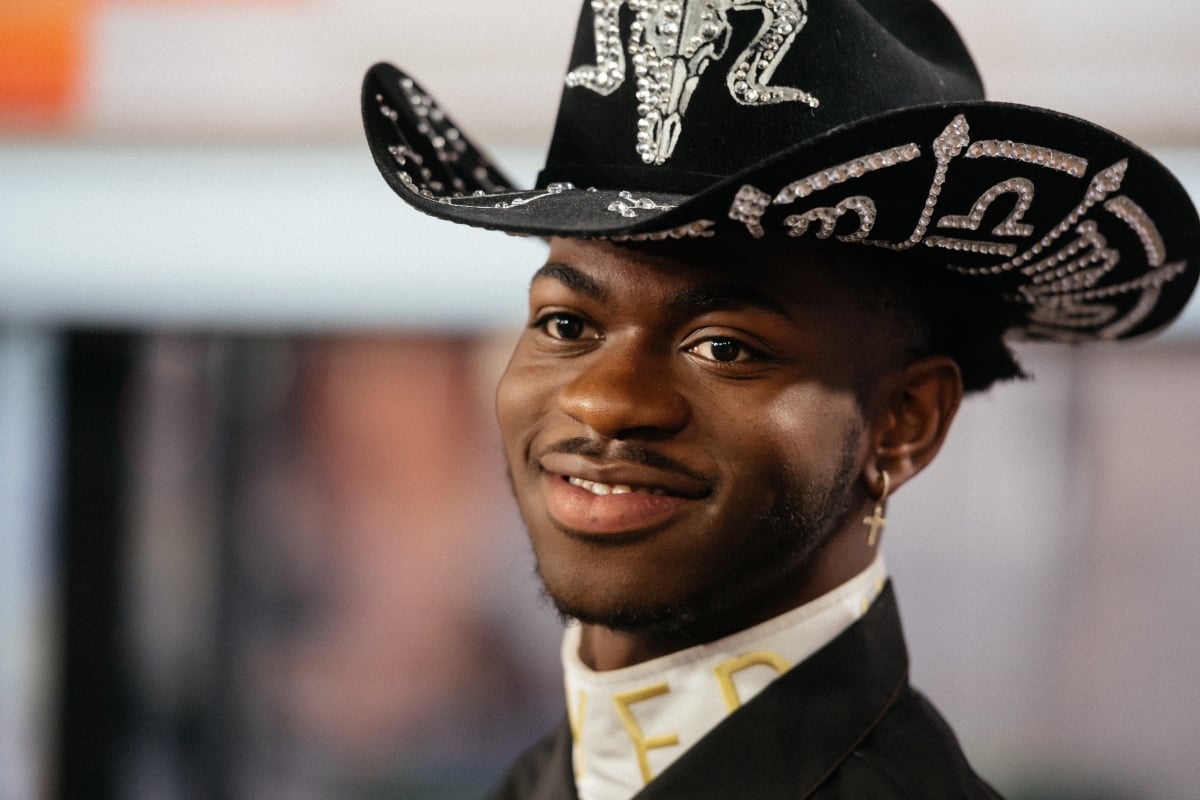 Lil Nas X released 'Montero (Call Me By Your Name)' recently
The singer teased his next big single after "Old Town Road" first on July 9, 2020 on Twitter. The video showed Lil Nas X lip-syncing to his song while shirtless and wearing a rainbow-lettered black Versace hat. He tweeted part of the song name as well, writing "Call me by your name" in capital letters.
It all came full circle when he replied to the initial video tweet with a link to the released song in March. The song has been an early success, reaching the No. 1 spot on the Billboard Hot 100 chart in its first week.
His 'Montero (Call Me By Your Name)' video polarized viewers
Lil Nas X's music video for "Montero (Call Me by Your Name)" polarized watchers. The video, which has more than 110 million viewers on YouTube, depicted a person being punished and sent to hell for who he was.
The highly colorful short showed Lil Nas X acting out all of the characters. While his character was being punished for his identity, he was seen at the end accepting himself and "killing" the devil.
Many viewers interpreted this as people telling Lil Nas X he would "go to hell" for being a gay man. With this theory, the singer showed that even so, he still wanted to be himself and accepted that, point-blank.
Some people criticized the music video for showing "devil" imagery. But the entertainer stood by his art and defended himself on social media.
Who is Lil Nas X referring to in 'Montero (Call Me By Your Name)'
The performer shared a note on his Twitter and Instagram ahead of the release date for "Montero (Call Me by Your Name)."
In it, he wrote a letter to his younger self. He reflected on how when he was younger, he didn't want to come out as gay to the world.
"I wrote a song with our name in it," he started. "It's about a guy I met last summer. I know we promised to never come out publicly, I know we promised to never be 'that' type of gay person, I know we promised to die with the secret, but this will open doors for many other queer people to simply exist."
He opened up further about how coming out scared him.
"You see this is very scary for me, people will be angry, they will say I'm pushing an agenda," he continued. "But the truth is, I am. The agenda to make people stay the f*ck out of other people's lives and stop dictating who they should be. Sending you love from the future."
The "Montero" in the song title references Lil Nas X's birth name, Montero. His full name is Montero Lamar Hill.