Lil Nas X Says Inexperience Onstage Contributed to Canceled Festival Performances: 'I Didn't Have Confidence'
Lil Nas X is opening up about why he canceled two festival performances in Sept. 2019. Ahead, learn why the 20-year-old musician, who first attributed the decision to needing a break, now says it also had something to do with a lack of confidence.  
Lil Nas X canceled performances 'to take a little time off' 
The rapper, singer, and songwriter who is known for his songs "Panini" and "Old Town Road" — the remix with Billy Ray Cyrus became the longest-running No. 1 song in U.S. chart history — called off two appearances at festivals in Sept. 2019 to "take a little time off." 
Set to perform at TwitchCon in San Diego, Calif.,  and the Sandbox Music Festival in Mesa, Ariz. Lil Nas X broke the news in a tweet on Sept. 27, 2019, according to Entertainment Tonight.
"It's been a wild last 7 months and im ready to take a little time off," he tweeted. "Sorry to everyone attending twitchcon or the sandbox music festival, i will not be there. i love u guys and will make it up to you some way. 😎❤️."
Lil Nas X had gone from sleeping on the floor of his sister's home to superstardom thanks to success on TikTok in addition to his success with "Old Town Road." 
Lil Nas X: 'I felt like I was butt-naked on stage'
Performing in front an audience is no easy feat especially for a newcomer. Where many musicians have had years to work on their stage presence before they make it big, Lil Nas X's catapult to fame happened so quickly he didn't have any previous experience to build from. 
During an interview with Variety published in Jan. 2020, Lil Nas X shared more about the canceled appearances in Sept. 2019.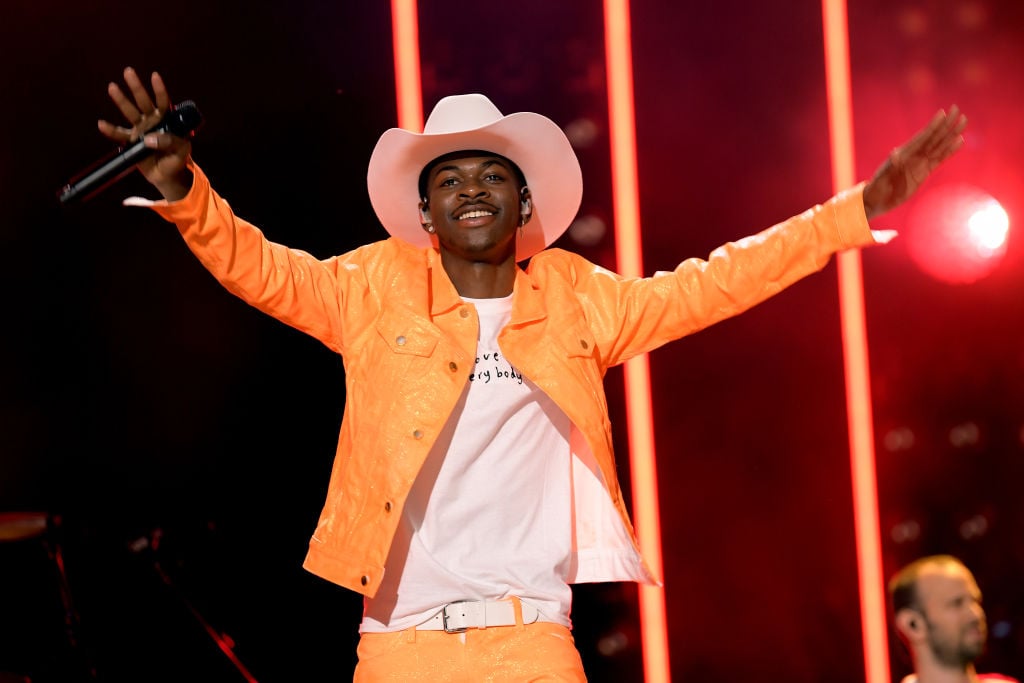 "I wanted to do more performances last year, but it didn't go as planned and I didn't have confidence," he said. Lil Nas X went on to say he had never performed onstage or attended a concert. The lack of experience led to him feeling insecure.
"When the crowd sits? l felt like I was butt-naked on stage," he said. "It crushed me."
During his time off, he spent a lot of time thinking about his performances. "I would start to overthink it all and I'd get overwhelmed. Like, what song should I put out next? Or should I put out multiple songs? Or how do I prove this person wrong?"
As his co-manager Adam Leber told Variety, Lil Nas X "had to learn everything on the fly."
What's next for Lil Nas X?
Lil Nas X is nominated for six Grammy Awards, according to the Recording Academy. His song "Old Town Road" featuring Cyrus garnered three nominations; Record Of The Year, Best Pop Duo/Group Performance, and Best Music Video.
The musician's debut album, 7, earned him an Album of The Year nod. Plus, he's also up for Best New Artist and Best Rap/Sung Performance for "Panini." Not only is Lil Nas X up for six Grammys, he will be performing at the ceremony. 
Watch the Grammys Jan. 26, 2020, at 8 p.m. EST on CBS.