Lil Nas X Says He Uses 'Unexpected Moments' to Make His Songs Hits
Once known only for the meme-worthy "Old Town Road" (which, on its own, shattered records and went 15-times platinum), Lil Nas X has proven that he's more than a one-hit-wonder. His debut album Montero received critical acclaim and earned the 22-year-old a second number-one hit with "Call Me By Your Name." In his interview on the popular YouTube series Hot Ones, the two-time Grammy winner revealed his secret recipe for a chart-topper.
How did Lil Nas X become famous?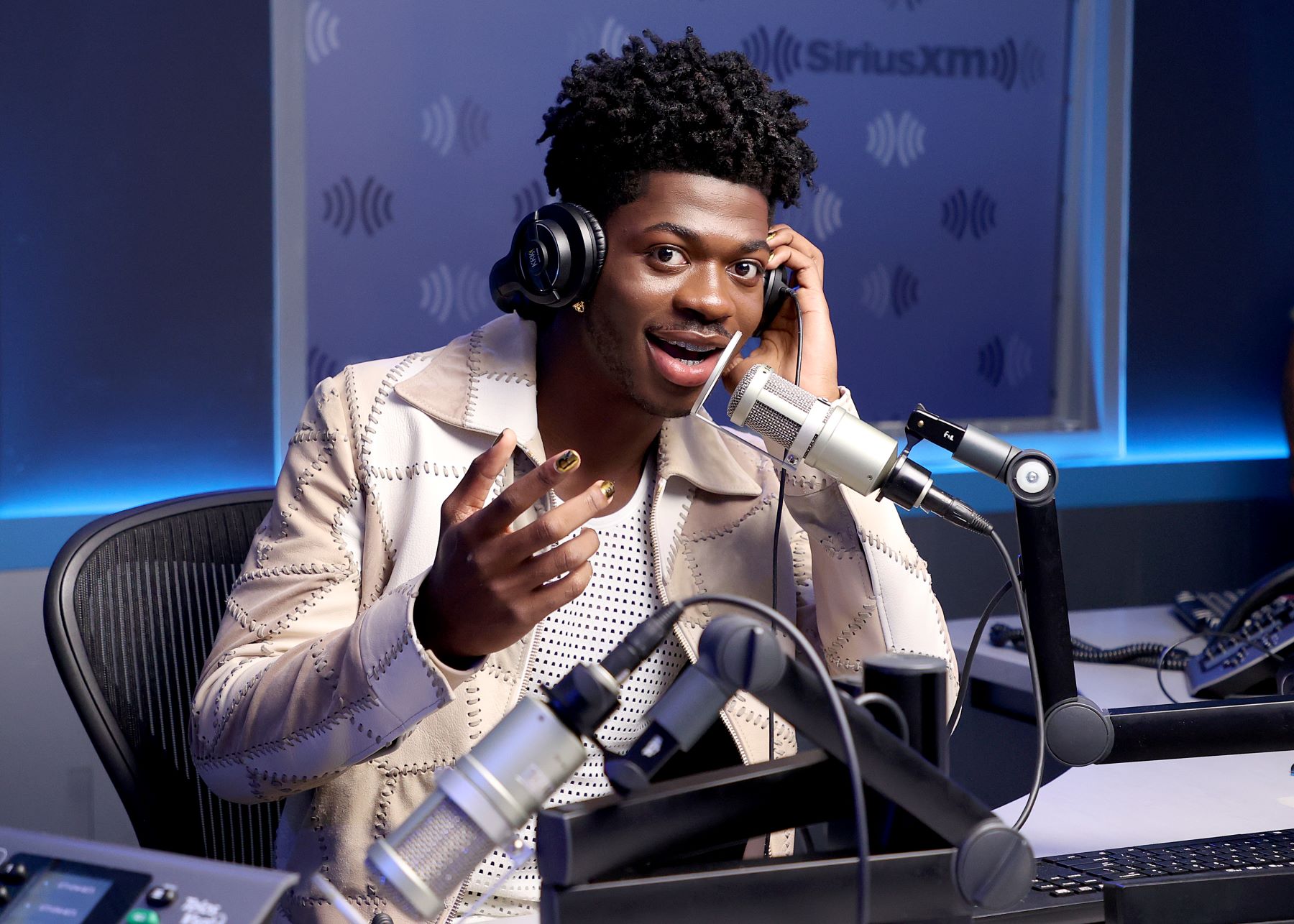 Lil Nas X's focus on attention-grabbing "little moments" fits since it was TikTok's formula of short viral videos that made him a household name. In fact, according to Rolling Stone, "Old Town Road" was explicitly structured to go viral. "It was the first song I genuinely formulated," he told the magazine. "I was like, 'I gotta make it short, I gotta make it catchy, I gotta have quotable lines that people want to use as captions.' Especially with the 'horses in the back' line, I was like, 'This is something people are gonna say every day.'"
Before Old Town Road, Lil Nas X was an ordinary SoundCloud streamer, making ends meet as a fast-food employee. When he realized people were actually vibing with his work, he dropped out of college and began living on his sister's couch so he could focus on the music. He says of this period: "I'm not too superstitious, but as I was listening to the beat, melodies and flows were coming to my head. I didn't even have to think — it just felt like a force or something."
That period birthed "Old Town Road," which the technically homeless artist spent just $30 to record. He promoted it relentlessly on social media, where he caught the attention of Billy Ray Cyrus, and the rest is history.
How Lil Nas X catches you off guard
When asked what tactics he uses to grab attention, Lil Nas X had a simple answer. For him, it's about writing small parts of the song that are either "extremely memorable" or "unexpected" — the kinds of lines that people use as captions or repeat for a social media challenge. Those are the parts that people can "cling onto" so that the song stays on their minds. In "Old Town Road," it was "I got horses in the back," which Nas accurately predicted was the line that people would "be saying every day." Moments in the videos count, too, which explains the star's reputation for controversial but buzzed-about music videos.
Unexpected moments made Montero a smash-hit
While some were quick to call "Old Town Road" a fluke, Montero's string of successful singles proves otherwise. "Call Me By Your Name" shocked the internet with its video, which features both a pole dance into hell and a lap dance with the Devil. Unexpected little moments, indeed! There was also "Industry Baby," with its trumpet motif and immediately viral music video, which features a group of "naked" inmates dancing behind Nas in a prison shower. With those songs circulating Twitter long before Montero's official release, it was no wonder that Montero charted a whopping 11 songs on the Billboard Hot 100, three of which broke the top 10.
What comes next for Lil Nas X? No one can be sure. However, if there's one thing we can predict, it's that he'll keep pumping out the kind of ear-grabbing, eye-catching moments that made him famous. After all, as Nas reminds us, "Twitter can make a lot of things happen if you get enough retweets."
RELATED: Sorry, Lil Nas X Fans, There's No Such Thing as an Uncensored 'Industry Baby' Music Video