Lil Nas X's 'SNL' Pants Incident Wasn't the Only Hiccup of the Night
Rapper Lil Nas X took the Saturday Night Live stage in a performance that won't soon be forgotten. Though he received praise, the "Sun Goes Down" artist had a mishap involving his costume. Find out what happened on the SNL stage and what other hurdles he had to get over that night.
Lil Nas X performed on 'SNL' for the first time
The Saturday Night Live Season 46 finale aired on May 22, 2021. Hosted by actor Anya Taylor-Joy, it featured several possible goodbyes from long-time cast members like Cecily Strong, Kenan Thompson, Kate McKinnon, and more. And of course, there was a musical guest.
Following his 2019 breakout with his hit song "Old Town Road" (specifically, the remix featuring Billy Ray Cyrus), Lil Nas X became a household name. He's performed on several notable stages, but in May 2021, he completed a right of passage by becoming an SNL musical guest, calling it "my favorite night of my career."
His pants split open during his 'Montero (Call Me By Your Name)' performance
The rapper and singer performed two songs on the SNL stage. The first was his chart-topping single "Montero (Call Me By Your Name)," which debuted in March 2021. Its music video evoked controversy for its sexual nature and representations of hell, all while becoming an international hit.
Lil Nas X took the SNL stage with his backup dancers in tight leather pants, singing and dancing as it played. He then made his way to a platform to dance on a pole, as he does in the music video.
However, after just a couple of moves, he seemingly ripped his pants at the crotch. The artist made a surprised face and kept a hand over the area for the rest of the performance.
Lil Nas X says 'everything happens for a reason'
RELATED: Lil Nas X Says Inexperience Onstage Contributed to Canceled Festival Performances: 'I Didn't Have Confidence'
The musician has faced his fair share of obstacles throughout his career. And though he's doing very well at this point, every artist faced challenges. The morning after his SNL appearance, Lil Nas X addressed the incident, explaining other things that went wrong.
"at first I was afraid to even perform," he tweeted. "then we rehearsed for 2 weeks, then all of the dancers got removed because one had covid and new ones had to learn the routine in 24 hours, and then I ended up ripping my pants and couldn't finish. everything happens for a reason tho lol," he ended on a positive note.
He promises it wasn't a stunt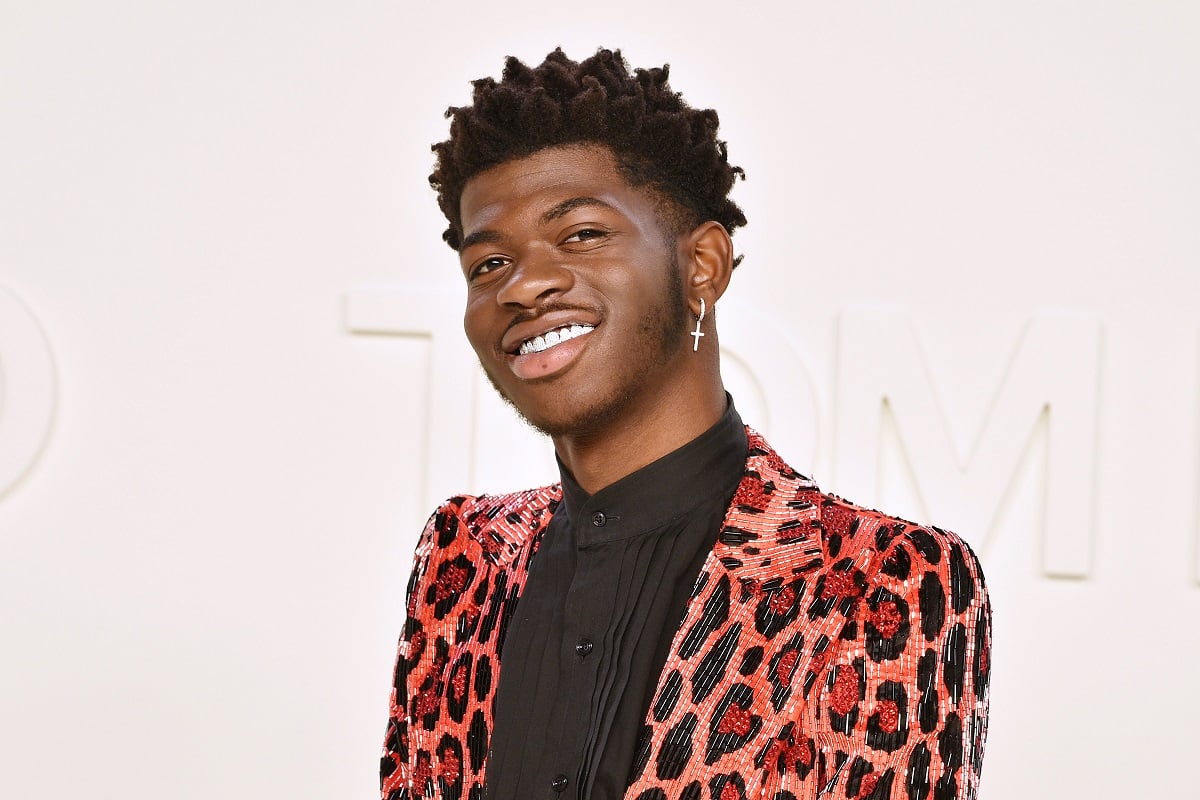 Wardrobe malfunctions aren't exactly uncommon on stage. Some compared Lil Nas X's incident to Janet Jackson's during the 2004 Super Bowl half-time show. But others thought maybe, perhaps because of how seamlessly he handled the moment, that it was planned all along.
Lil Nas X quickly debunked this theory as he trended on Twitter. "I know I do a lot of planned sh*t but ripping my pants on live television is not one of them," he wrote. 
Rapper Spouse commended him, tweeting, "when I woke up and saw you were trending aGAIN I was like "d*mn this man's a genius" before I even clicked what it was for… getting talked about this often is an art even if you do it on accident."