Lil Nas X's 'Old Town Road' Just Shattered Music Records
Lil Nas X burst onto the scene with his hit single "Old Town Road." The TikTok craze surrounding the song took it to new heights. It recently made history by becoming the first song to reach 14-times platinum with a certification from the RIAA.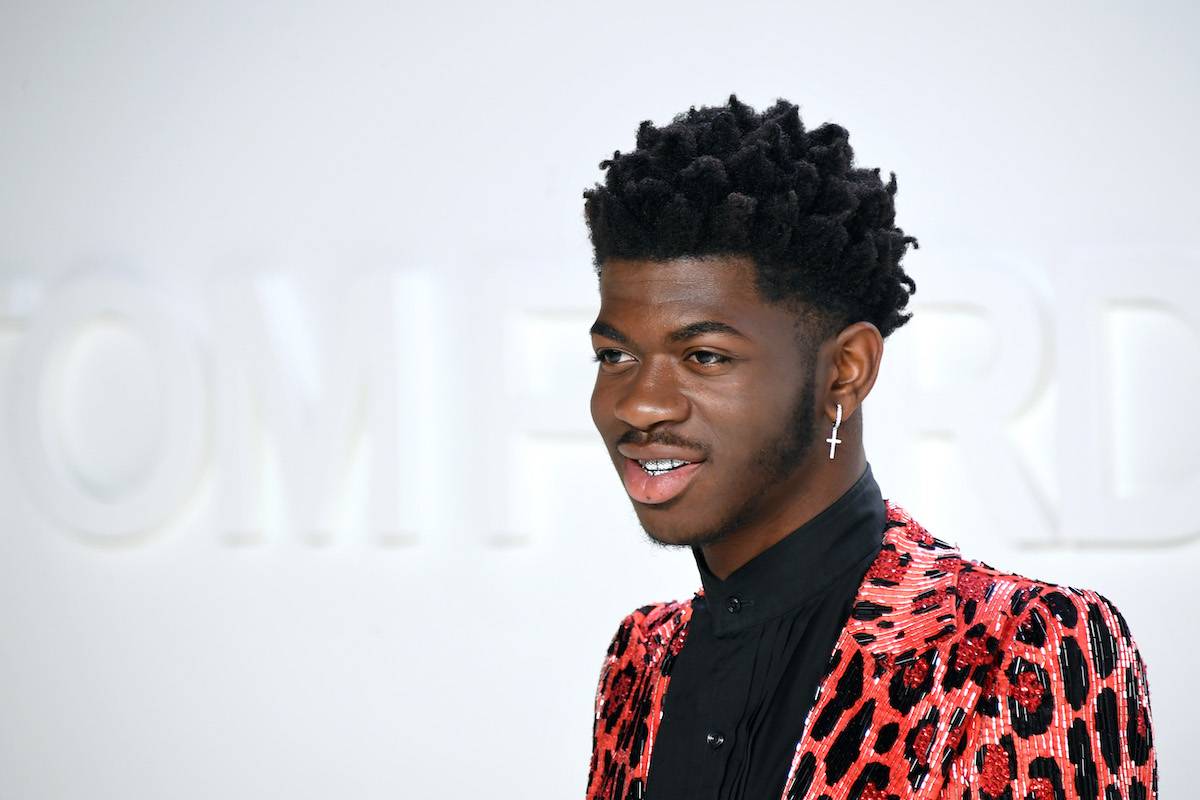 Lil Nas X releases 'Old Town Road'
"Old Town Road" was initially released by Lil Nas X as an independent single in December 2018. The song gained traction on TikTok, with many users creating dance moves. Kim Kardashian West famously shared a video of her North dancing to the song in a music video that North directed herself.
Related: People Have Strong Opinions About Lil Nas X's Song 'Old Town Road' — But the Whole Thing Is One Big Joke
By March 2019, Columbia Records re-released the single, and within a month a remix featuring Cyrus was also released. Both are on Lil Nas X's debut EP 7. The song officially entered the Billboard charts in March 2019.
"Old Town Road" became an instant phenomenon. Lil Nas X performed the song at several award shows and was even nominated for a Grammy. 
Lil Nas X's 'Old Town Road' sparks debate about what's considered country music
Due to "Old Town Road's" lyrics, Cyrus's inclusion, and the country sound, a debate about whether or not the song was "country enough" began. The debate was unprecedented, considering Lil Nas X doesn't consider himself to be a country artist. The issue of race, with Black artists not traditionally aligning with country music, also came into play.
"Old Town Road" has been labeled as "country rap," which prior to Lil Nas X's song was not considered to be mainstream. The debate was magnified even further when the song reached number 19 on the Billboard Hot Country Music Charts. They then disqualified it from the charts, alleging it did not fit the criteria for the genre.
At the time, Billboard's statement to Rolling Stone Magazine explaining their decision to remove the song from the country chart read:
Upon further review, it was determined that 'Old Town Road' by Lil Nas X does not currently merit inclusion on Billboard's country charts. When determining genres, a few factors are examined, but first and foremost is musical composition. While 'Old Town Road' incorporates references to country and cowboy imagery, it does not embrace enough elements of today's country music to chart in its current version.
'Old Town Road' breaks RIAA records
Lil Nas X did not let the chatter stop him or lessen the popularity of the song. "Old Town Road" continued climbing the charts.
Billboard Magazine reports that Billy Ray Cyrus remix is now the highest certified song ever by the Recording Industry Association of America (RIAA). The RIAA lists the song as moving 14 million units, reaching 14-times platinum in the US.
Lil Nas X celebrated his record-breaking moment in a recent Tweet, writing, "Old Town Road is officially 14 times platinum! Most platinums for any song ever! Let's gooo!"
His collaborator, Cyrus, also shared his excitement on Twitter, writing, "Incredible. I'm speechless. #OTR is now 14x platinum and the most certified song in music history."
"Old Town Road" breaks the previous RIAA record set by John Legend's "All of Me" – and Daddy Yankee's "Despacito" are both certified 13-times Platinum.