Lil Uzi Vert Net Worth and How He Makes His Money
What is Lil Uzi Vert's net worth?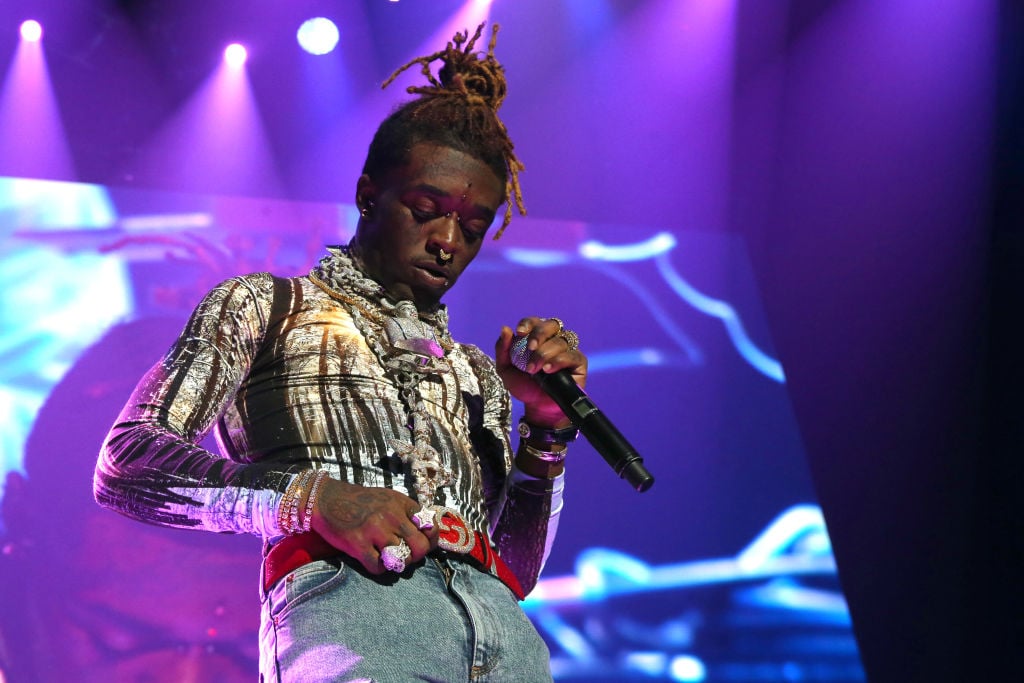 Here's Lil Uzi Vert's net worth and how he makes his money.
Early years and rise to fame
Lil Uzi Vert, also known as Symere Woods, was born in Philadelphia, Pennsylvania in 1994. He gained attention after appearing on Migos' song "Bad and Boujee," which reached the No. 1 spot on the Billboard Hot 100 chart in January 2017. That same year, in June, his song "XO Tour Llif3" peaked at No. 7 on the Billboard Hot 100 chart. The song went quadruple platinum, according to the Recording Industry Association of America. His debut studio album, Luv Is Rage 2, premiered at No. 1 on the Billboard 200.
How Lil Uzi Vert got his name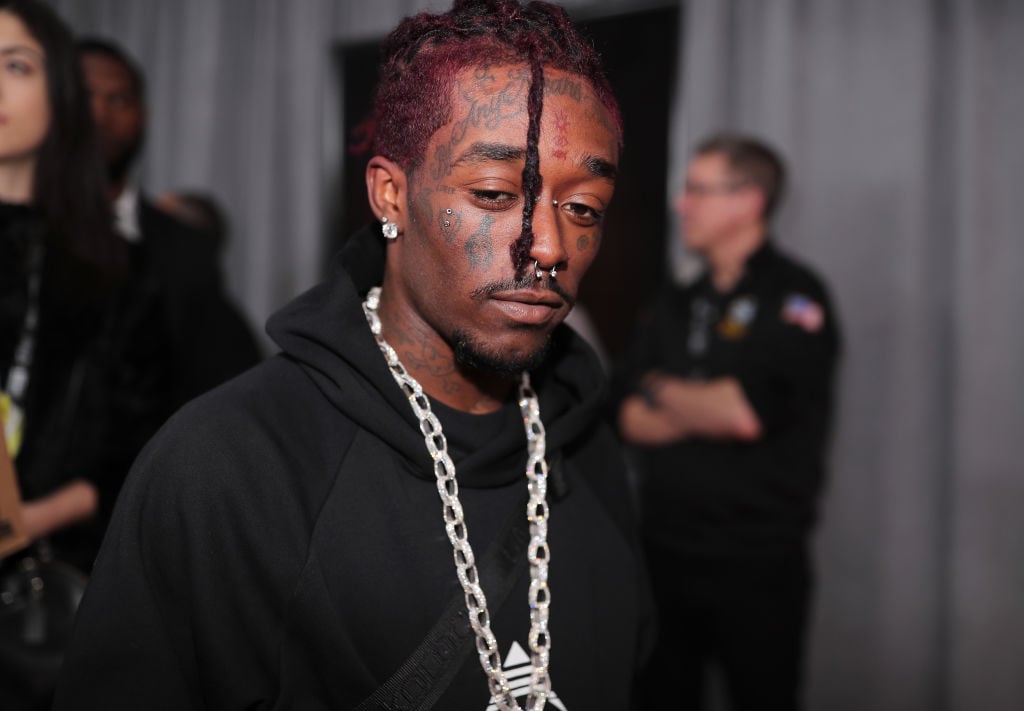 It's hard not to notice how unusual Lil Uzi Vert's name is. The artist got his name because of his unique rap style. He originally rapped under the name Vert, short for vertical. Lil Uzi told Vibe magazine someone commented on how fast he raps, and so he lengthened his name to Lil Uzi Vert. "Some guy was just like, 'You rap fast, man. Like a little machine gun,'" he told Vibe.
This isn't the first rapper to get his name because he raps fast. Another artist who raps in a rapid-fire pace is Machine Gun Kelly, also known as Colson Baker. His name is also a reference to George "Machine Gun Kelly" Barnes. George Barnes was a well-known criminal who was given a life prison sentence for engaging in illegal liquor trafficking, kidnapping, and bank robbery.
Awards and Recognitions
Lil Uzi was Soundcloud's most followed artist of 2016. In 2017, he made Forbes' list of Hip Hop cash princes. The following year, he made the magazines' list of 30 Under 30 in music. So far, the rapper has been nominated for two Grammy awards.
Controversy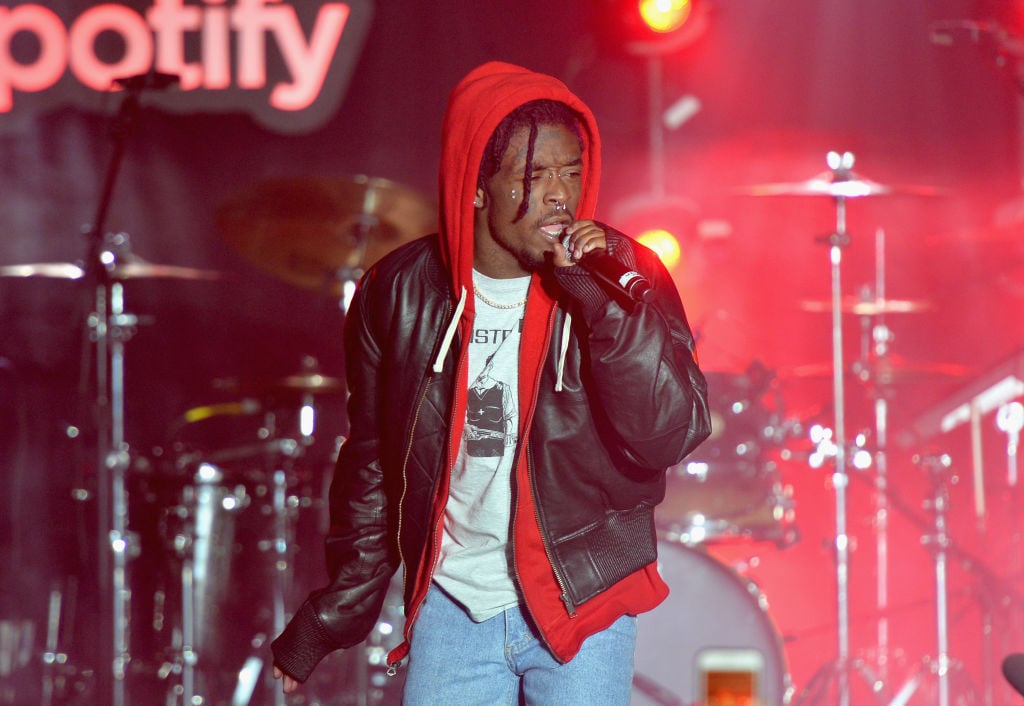 Lil Uzi Vert was reportedly fined $30,000 after a promoter says the rapper missed a 2017 show and then didn't respond to a lawsuit. Promoter VelleBe says Lil Uzi was paid $40,000 to perform at a March 25, 2017 show at Clayton's Beach Bar in South Padre Island, Texas, but was a no-show and decided to keep the deposit, reports The Blast. According to the publication, VelleBe was awarded the judgment after Lil Uzi Vert failed to make a court appearance for a few months.
Lil Uzi Vert told his fans he was quitting music for good
In January 2019, Lil Uzi alarmed fans when he announced he was quitting music and deleting all his songs. Apparently, the rapper was overwhelmed with his career choice and decided it was time to go back to his life before the fame. This is the message he wrote to fans on Instagram stories account: "I wanna take the time out to say I thank each and every one of my supporters, but I'm done with Music. I deleted everything. I wanna be normal… I wanna wake up in 2013. You are free." Many fans took to Twitter to express their dismay.
How he makes his money
Lil Uzi Vert has collaborated with artists including Mac Miller, Migos, and Post Malone. He also makes money from touring and album sales. The rapper earns roughly $60,000 per show, according to Pollstar.
Lil Uzi Vert's net worth
Lil Uzi Vert has a net worth of $16 million according to Celebrity Net Worth.
Read more: Quavo Net Worth and How He Makes His Money.
Check out The Cheat Sheet on Facebook!