Lil Uzi Vert Got a $24 Million Diamond Face Implant & the Internet Is Having a Ball; 'Thanos Is Typing…'
There are plenty of ways to show off one's net worth, but Lil Uzi Vert seems hellbent on displaying his on his forehead. The rapper recently made headlines when he displayed a prominent pink rock protruding from the center of his forehead. The stone is allegedly a pink diamond worth an astronomical $24 million. Of course, that is $8 million more than what the "Do What I Want" rapper is allegedly worth, so the price could have easily been exaggerated.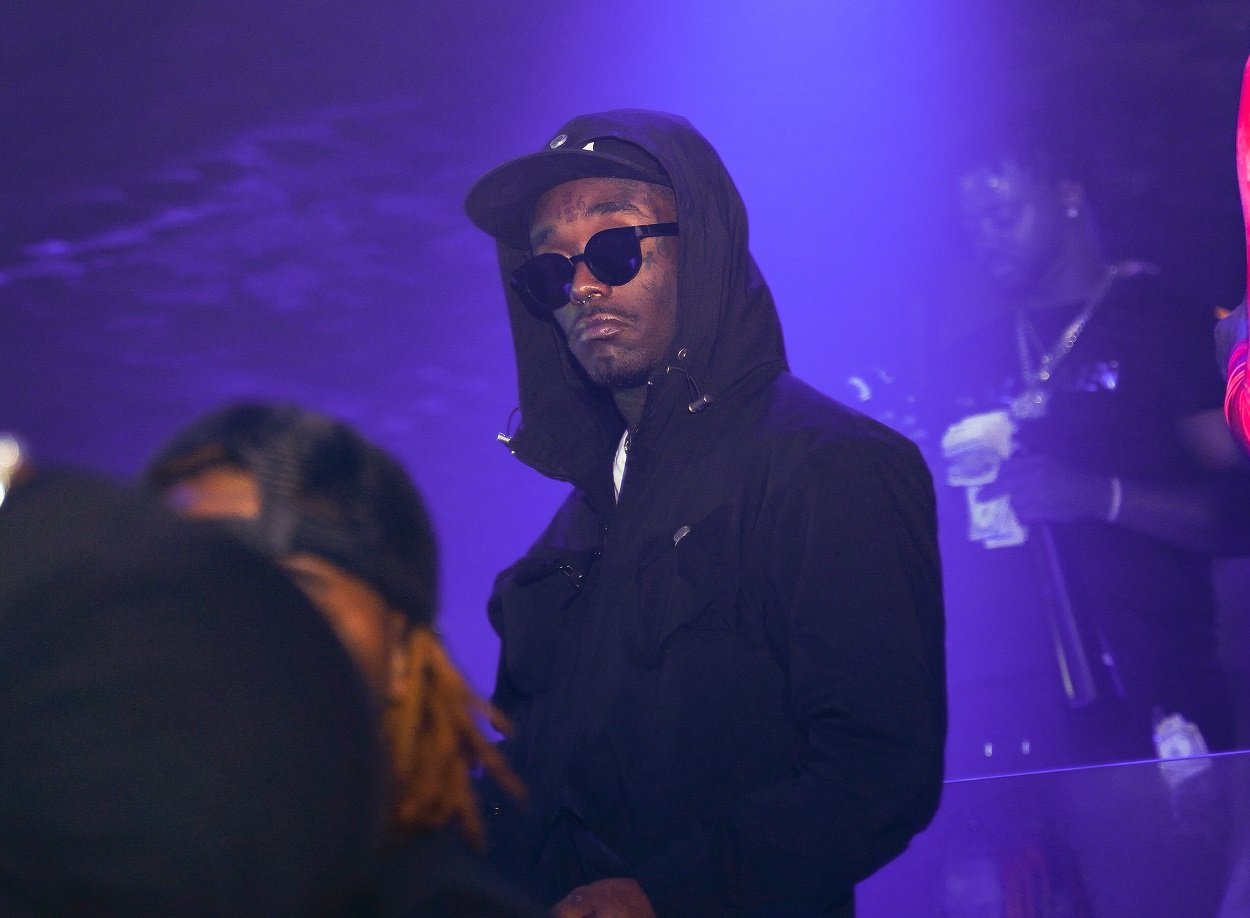 Lil Uzi Vert is hardly the first rapper to display his wealth with precious stones. Rappers, in particular, are known for showcasing their net worth with jewelry that features precious stones and metals. Chains, watches, grills, belts, earrings, and rings are typically the most common pieces of jewelry that rappers sport, but it seems Lil Uzi Vert wanted to stand out from his peers.
Lil Uzi Vert shows off his net worth with a $24 million diamond
"Beauty is pain 💎💕®️," Lil Uzi Vert captioned an Instagram video of himself showing off his face piercing. The "Erase Your Social" rapper also showed off a diamond ring featuring a very similar stone while bopping around to music. Immediately, fans pointed out that the forehead implant appeared to be crooked. However, the rapper took to his Instagram stories to declare that the diamond was straight. He shared that he had to wait until it healed before he could get another bar to ensure that the implant wouldn't move.
The 'Baby Pluto' rapper denies his forehead piercing is crooked
But crooked or not, the Internet couldn't resist reacting to Lil Uzi Vert's forehead implant. Some people on Instagram pointed out that the rapper had, quite literally, put a target on his own head. They shared that the rapper was making himself susceptible to robbery and injury.
"Ima catch you lacking when you're sleeping," one person commented. "He better never get drunk and pass out, otherwise…" another person shared. "Imagine u getting jumped and they yell 'get the pliers'" another person chimed in. "HE JUST PUT A PRICE ON HIS OWN HEAD, 🤭" yet another person added.
Other people felt that Lil Uzi Vert might have a bad reaction to something so foreign being implanted into his body. "Body gonna reject that but go crazy," one person wrote. "The Deepest Sigh…. an infection is on the way…" another person stated in agreement.
Instagram users react to Lil Uzi Vert's forehead implant
Meanwhile, some people shared that the forehead implant was financially irresponsible and that Lil Uzi Vert could have found something better to do with his money, especially during a pandemic. "People are dying & homeless out here and he spends 24 Mil on a pink damn diamond 😫. Lord bless me with that money and I'll do right‼️" one Instagram user wrote. "I'm sorry but this looks dumb AF and is a waste. He should be investing in properties or doing something positive with his money," another person chimed in.
And, of course, plenty of people chose humor as their reaction. Lil Uzi Vert's Instagram page has been flooded with jokes about the forehead piercing. "Diamond in the rough head ahh,😂😂😂" one person declared. "Thanos is typing…" another person declared. Despite the myriad of reactions, the rapper seems to be happy with his forehead protrusion. Only time will tell if he has it removed.