Lil Uzi Vert Reveals It Took Him Years to Pay off His Forehead Diamond
Though they aren't rare, society has developed quite the obsession with diamonds. They are the most popular choice for engagement rings and often used to symbolize wealth or status. Rappers seem to be especially smitten with the rocks. Those with high a net worth often don belts, watches, grills, earrings, rings, etc. embellished with diamonds. But, Lil Uzi Vert has gone one step further to display his wealth.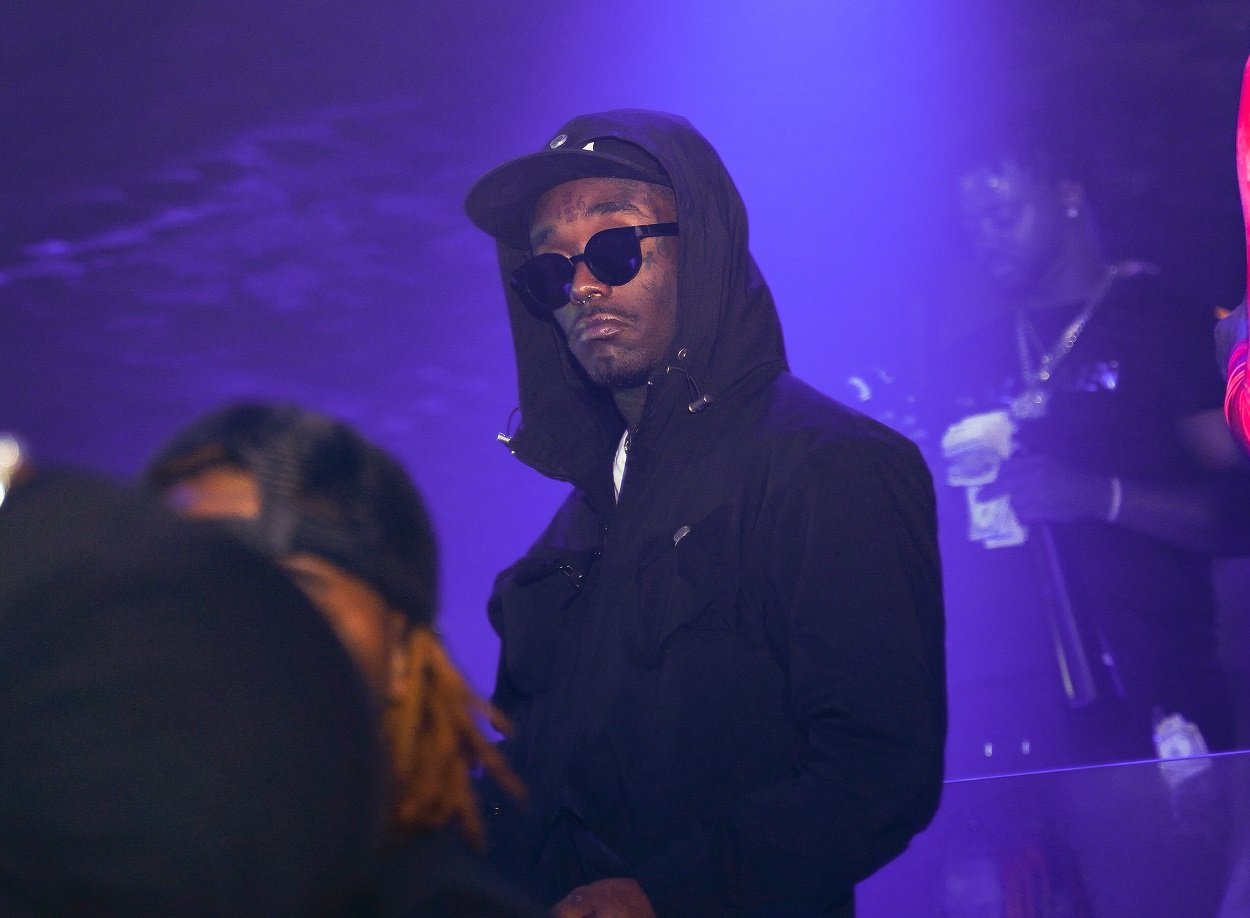 Back in February of 2021, Lil Uzi Vert made headlines when he took to Instagram to showcase a brand new diamond. Oddly enough, the pink diamond was embedded in his forehead. "Beauty is pain 💎💕®️," the rapper wrote underneath an Instagram video of himself showing off his extremely large face piercing.
Lil Uzi Vert made headlines when he debuted his forehead diamond
Naturally, people on the Internet had a field day with Lil Uzi Vert's post. Many couldn't believe that the "Baby Pluto" rapper had chosen to embed a rock in his forehead. Some people worried that he was putting himself at risk of infection. Others felt that he was making himself vulnerable to robbery by displaying such a gaudy and expensive piece of jewelry on his face. Others just felt that the stone looked incredibly bizarre and began making comparisons to imaginary characters. Meanwhile, some fans just felt that the stone was crooked.
But, despite the confusion, Lil Uzi Vert seems to be more than happy with his forehead diamond. And, considering how much he paid for it, that's a good thing. According to the rapper, the pink stone is a whopping 10-carats and worth an astronomical $24 million. Because the stone was so pricey, the "Erase Your Social" artist wasn't able to purchase it outright even with a high net worth.
The rapper couldn't afford the diamond outright even with his high net worth
Though Lil Uzi Vert is quite wealthy, his net worth of $16 million, meant that he had to make payment plans in order to acquire the diamond that he pierced his forehead with. In a recent interview with Fat Joe, the rapper revealed that he had his eyes on the diamond for years. In fact, Lil Uzi Vert picked out the diamond way back in 2017, but he didn't finish paying for it until 2021.
But why did Lil Uzi Vert choose to implant a diamond into his forehead in the first place? According to the rapper, it was the more responsible choice for him. Because of his unique lifestyle, Lil Uzi Vert felt that he could easily lose the diamond, so planting it into his face seemed like the best option to ensure that he could keep track of it.
Why Lil Uzi Vert got the diamond implanted into his face
"I'm Lil Uzi. I'm turnt up," he explained to Fat Joe during their conversation on Instagram Live. "So $24 million on a ring is the stupidest idea because I'm gonna look down and that ring ain't gon' be there… I know me. I wake up in odd places and different sceneries."
We can see why Lil Uzi Vert may have been fearful of misplacing such a valuable diamond. However, it seems that implanting it on his head might open up a whole other can of fears. Ultimately though, it's up to the rapper to decide how he's going to spend his money.