Lili Reinhart Slams Those Criticizing Her Body Image Insecurities
Lili Reinhart recently spoke up about her body insecurities on Twitter. Unfortunately, not everyone was pleased with the Riverdale star's comments.
Riverdale star, Lili Reinhart, has never been one to take negative feedback laying down. The actress is known for sticking up for herself and others on platforms like Instagram and Twitter. This past weekend was no different for the 23-year-old. A Twitter user questioned Reinhart about body image in a since-deleted tweet and the actress gave a very comprehensive and thought out response. Unfortunately, the response wasn't well-received by critics and things quickly escalated from there.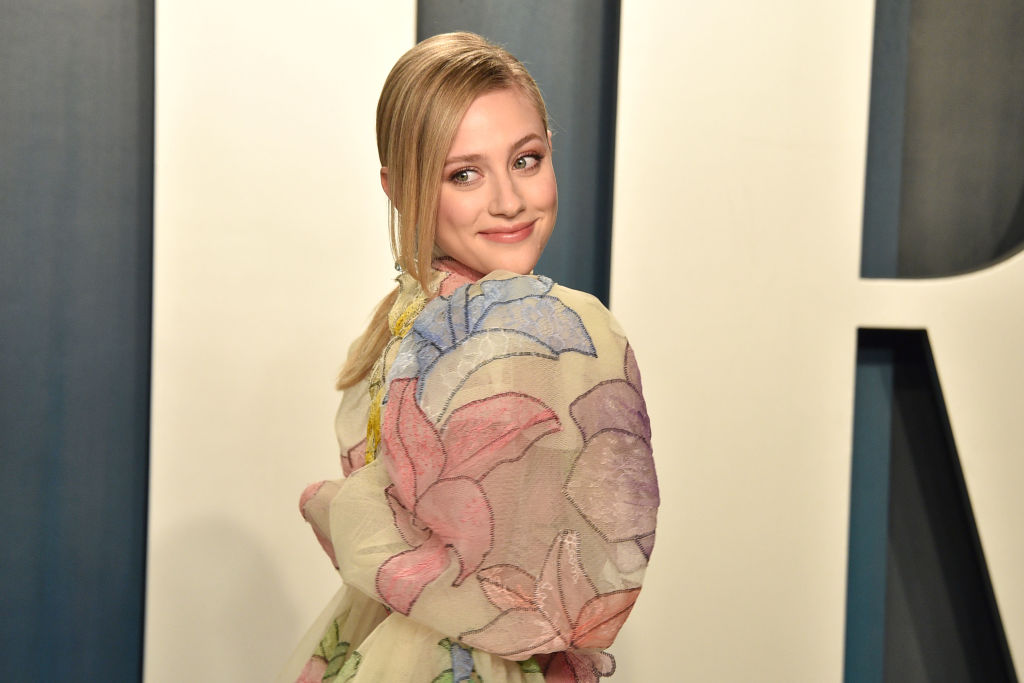 "Don't you think TV shows like this aimed at teenagers are contributing to unrealistic body expectations [and] body image issues?" a person questioned Reinhart on Twitter. The Riverdale actress respectfully responded to the query. She pointed out that her fellow cast members weren't all super toned and muscular. She then continued on to share some of her own insecurities with her body and shared that she'd learned to come to terms with them.
Lili Reinhart talks body image on Twitter
"Actually, not everyone on this show is perfectly chiseled. And even I feel intimidated by the physique of my surrounding cast mates sometimes when I have to do bra/underwear scenes. I've felt very insecure due to the expectation that people have for women on tv, what they should- look like. But I have come to terms with my body and that I'm not the kind of person you would see walking on a runway during fashion week. I have bigger boobs, I have cellulite on my thighs/butt, and my stomach sticks out rather than curves in," Reinhart wrote on her Twitter page.
Reinhart continued on to share that she had to learn to deal with the constant comparison and weight fluctuation while filming Riverdale. "This is still something I struggle with on a daily basis. And it doesn't help when I'm being compared to other women. I have gained weight due to depression the last two months and I've felt very insecure about it. But I did a recent bra and underwear scene and felt it was my obligation to be strong and show confidence in myself, looking as I do. And I want other young women to see my body on tv and feel comfort in the fact that I'm not a size 0. And I'm not a perfect hourglass shape," the actress shared with her 2.9 million Twitter followers.
The entertainment industry's continued lack of diversity
Reinhart then concluded with praising those in the entertainment industry who are taking steps to make sure a wider array of body types are represented. "This industry struggles with accurate representation of female and male bodies. So I commend the women who have helped our industry take a step in the right ~and authentic~ direction. (Charli Howard being my favorite role model)," the Riverdale star shared.
Critics take issue with the Riverdale star's statement
Even though Reinhart made several great points, not everyone was pleased with her response. They felt that Reinhart's race and body type were still considered the most desirable by Western society and thus she was missing the point. "She's still White and thin, her body is completely societally accepted; there is nothing subversive about this or her. And what she went from size 0 to size 2? Come on," one person wrote in response. As the story got shared again and again, with many negative responses, Reinhart took to her Twitter again to defend herself.
Reinhart defends herself on Instagram
"How sad is it that I come forward about my insecurities and people have the audacity to tell me that my feelings aren't valid. People like this, the ones who leave these ignorant comments, are the reason why people don't speak out and end up struggling alone. Shame on you," Reinhart shared. The Riverdale star then doubled down about her feelings on Instagram. "Imagine telling someone their feelings are irrelevant and they should be quiet based on what you deem to be acceptable or not. Can't relate," the 23-year-old continued. We're glad that Reinhart chose to stick up for herself. Just because she has an "ideal" body type doesn't mean she's not entitled to her feelings.