Lili Reinhart Regrets Taking a Photo of Zac Efron; 'I Feel so Gross About It'
All it takes is a quick glance on Instagram to notice just how popular Lili Reinhart is these days. Boasting a whopping 22 million followers, the actress has quite the fan club. Portraying Betty Cooper on the wildly popular show Riverdale, Reinhart is slowly but surely building a name for herself in Hollywood. But, the …
All it takes is a quick glance on Instagram to notice just how popular Lili Reinhart is these days. Boasting a whopping 22 million followers, the actress has quite the fan club. Portraying Betty Cooper on the wildly popular show Riverdale, Reinhart is slowly but surely building a name for herself in Hollywood. But, the actress isn't stopping with just TV, Reinhart also starred alongside some A-Listers in the hit film, Hustlers.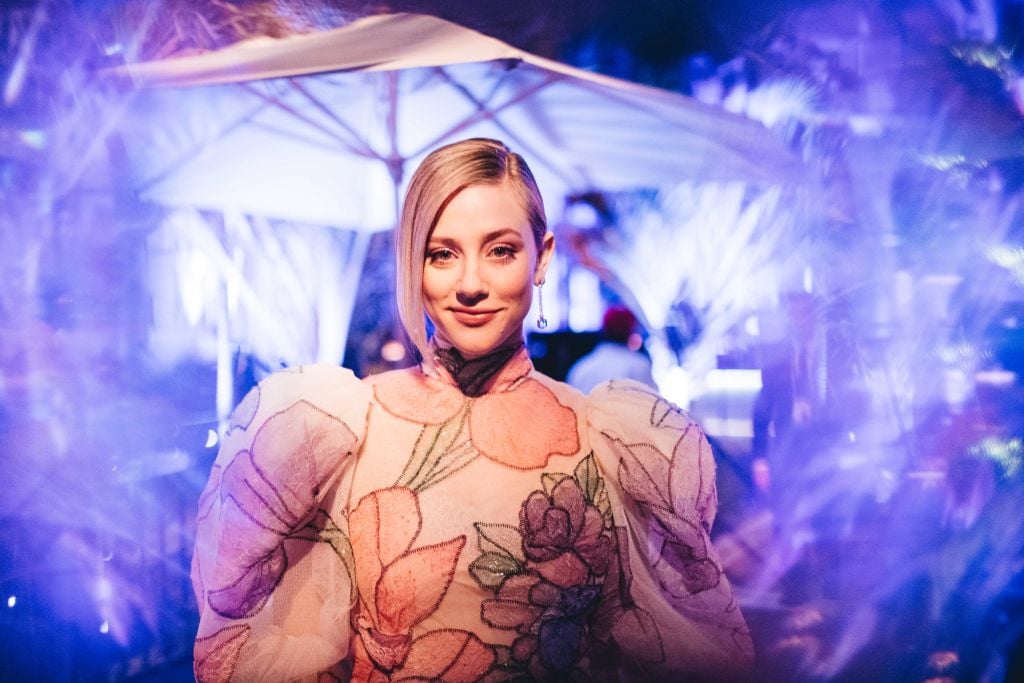 Despite all the fame that Reinhart is accruing, on Instagram and in real life, she doesn't seem to be particularly enamored with it. It's clear that the 23-year-old loves acting, but she seems to see fame as a side effect to her success, rather than something she covets or even enjoys. In a recent interview with Allure, Reinhart opened up about how she truly felt about fame. "It's so weird. I don't really think about it until I'm around people. I don't think about it until I see young women, because those are the people that recognize me. Then all of a sudden, I become very aware," the Riverdale actress confessed.
Lili Reinhart shares an anecdote from age 15
Being famous has given Reinhart such a different perspective about respecting the boundaries of celebrities and people in general. In fact, the actress still has regrets about the way she treated celebrities in the past. While at the interview, she reflected on an experience she had where the shoe was on the other foot for her. "It's funny. I went to this Cheesecake Factory with my mom when I was, like, 15. We had flown in for an audition. I was sitting at the table over there, and I remember I got the email that I didn't get the part," Reinhart began, reminiscing on a time where her career wasn't quite as successful as it is now.
Reinhart regrets taking a photo of Zac Efron
Funnily enough, when Reinhart was turned down for the aforementioned role, she happened to spot Zac Efron while she was waiting in the doctor's office. Around that time, Efron had shed his High School Musical skin and was firmly into mainstream movies but still wildly popular. Reinhart can actually remember sneakily taking a picture of Efron in her excitement. Now, with the knowledge and experience she has, the moment no longer sits right with her. "I feel so gross about it now," she confesses.
The Riverdale actress reflects on the weirder parts of fame
While Reinhart admits that it's great when people are fans, having people constantly take your photos without your knowledge and/or consent can be super uncomfortable and overwhelming. "It is flattering, but it also makes you feel like a zoo animal. Even when I'm sitting in the cast greenroom, if [someone is] holding their phone up like this, I'm like, 'What are you doing?' I've become very paranoid," Reinhart admits.
Fans on Instagram support her message
In the era of Instagram, Snapchat, and TikTok, it can be harder than ever to get people to understand that taking photos of people (even celebrities) can be a huge invasion of privacy. As many people just chalk it up to the cost of the job, it can be hard for famous people to get people to understand their plight. But, Reinhart seems to be getting some of her fans to understand. "I think it's important and great that she's a big advocate about boundaries with fans – more folks need to talk about it!" one person wrote on Instagram. It's great that Reinhart has learned from her past experiences. Hopefully, her millions of fans will be able to learn from her.