Lily Collins Lost Her British Accent Watching a Famous Children's Movie
Lily Collins comes from a well-known family and is making a name for herself as an actor. So far, she has 28 acting credits under her belt. Many people may recognize her from the Netflix series Emily in Paris. Collins also starred in Extremely Wicked, Shockingly Evil and Vile alongside Zac Efron, who praised her performance. When watching her initially, some fans may believe Collins is from the United States. They might be shocked to hear that she was born in England. The reason why she sounds so convincing is that she dropped her British accent. She trained herself by using a single film.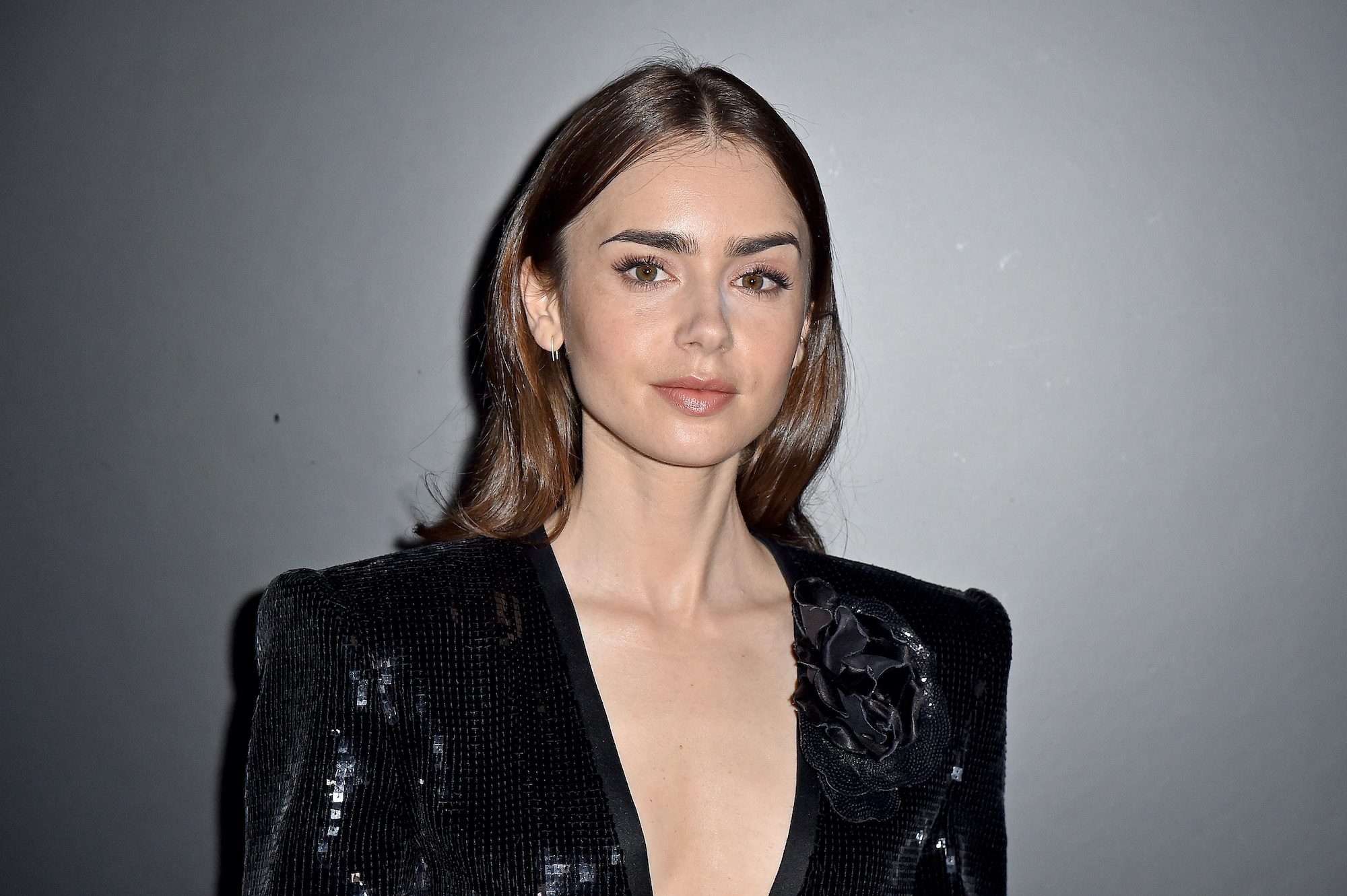 Lily Collins moved to Los Angeles and later became an actor
Collins is a British-American actor who was born on March 18, 1989. She is the daughter of famous musician Phil Collins from his second marriage. She has multiple half-siblings from her father's other relationships. When she was a child, Collins moved to Los Angeles, where she attended university.  There have been several rumored partners in the past. In 2019, Collins revealed on Instagram that she is in a romantic relationship with filmmaker Charlie McDowell. The couple announced their engagement the following year. 
When she was young, Collins began acting in shows like Growing Pains. She appeared in a couple of episodes of the teen drama series 90210. The star had her breakout role in the critically-acclaimed film The Blind Side. Collins portrayed the onscreen daughter of Sandra Bullock's character. Collins went on to star in Mirror Mirror and Stuck in Love. The actor obtained a Golden Globe nomination for her role in Rules Don't Apply in 2016. A few years later, she landed the leading role in Emily in Paris. 
Lily Collins had a strong British accent before she dropped it
Actors change their accents often when taking on specific roles. Some of them are not successful, but others can be very convincing. On a few occasions, some stars switch to another accent long enough to cause their original ones to fade. Despite being born in England, Collins went from sounding British to American. According to The Things, she moved to the United States when she was 6 years old. Collins's classmates teased her for the way she pronounced certain words.
The teasing led to her deciding to drop the accent. In order to blend in, Collins watched Peter Pan repeatedly. She learned how to sound more American by listening to how the characters talked. Collins trained herself by speaking the lines over and over again. Eventually, she lost her natural accent. Fans may not realize where Collins originated from by watching her in interviews. Some people may have believed she was born in the United States. 
Lily Collins regretted losing her British accent years later
Sometimes, celebrities who lose their accent may regret it. Another star who began to lose their original cadence is Portia de Rossi. She had adopted an American way of speaking, and her Australian accent began to fade. At some point, Rossi had to relearn it. Since Collins switched accents to fit in, it is likely she stopped getting made fun of in school.
The 32-year-old actor may have been satisfied for a while, but not for long. According to MSN, she expressed that she wished she still had her British accent. Collins realized years later that she regretted her decision to train in order to sound more American. Perhaps, she could alter her voice to give a British impression. The star may not have the exact accent she once had, but it could be close. Either way, Collins still has a successful career.