Lily Collins Says Dad Phil Collins Fueled Her Desire to Act Via Her Childhood Bedtime Routine
Actor Lily Collins has been in the spotlight for quite a while now. She's received some of that attention because of her father, renowned musician Phil Collins. However, she's come into her own as the star of the Netflix series Emily in Paris. Collins revealed her famous dad helped nurture her dream of acting without even knowing it while she was growing up.
Lily Collin's father encouraged her to become an actor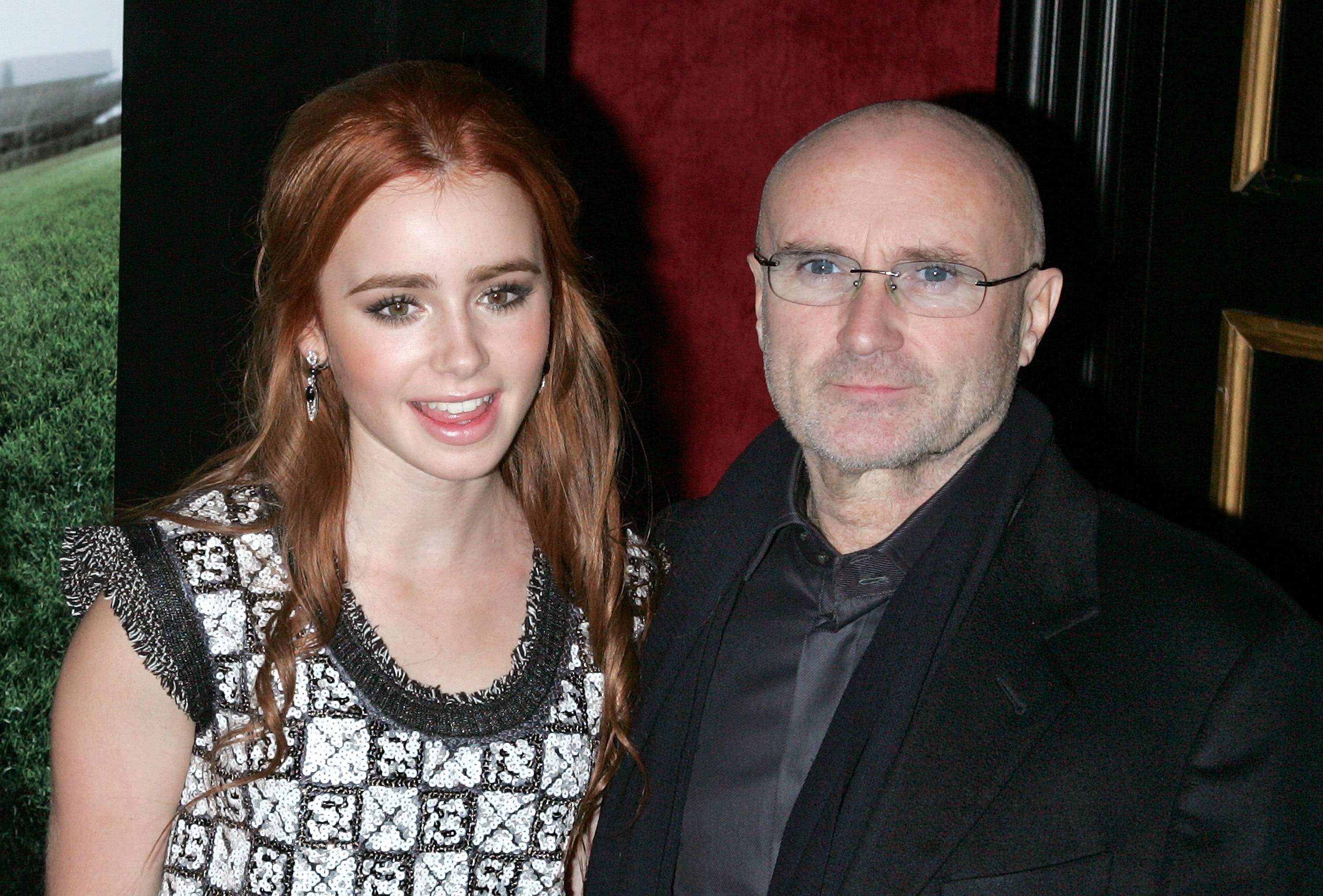 Collins was born in 1989 to English musician Phil Collins and Jill Tavelman, his second wife. After her parents divorced, Collins and her mother moved to Los Angeles, where she attended the University of Southern California, majoring in broadcast journalism.
Collins' acting debut came at a young age when she appeared in Growing Pains. In 2009, she had a two-episode guest-starring role in 90210 before appearing in The Blindside alongside Sandra Bullock. The film was her commercial breakthrough into the acting industry.
In 2011, Collins appeared in Priest alongside Paul Bettany and followed it up with roles in Abduction and Mirror Mirror. Collins went on to land projects like The Mortal Instruments: City of Bones, Love Rosie, Rules Don't Apply, To the Bone, and Okja.
In a 2020 Elle interview with her Emily in Paris co-star Ashley Park, Collins noted she always loved telling stories and playing dress-up when she was young. "I think it really stemmed from when my parents used to read me books when I was little before bedtime," she said.
Collins added her parents would always do different voices for each character they read to her, leading her to want to "be able to do that for other people."
Lily Collins is proud of her surname
Growing up with a famous parent or two can create unnecessary pressure for performers trying to establish themselves independently. Some actors like Nicolas Cage had to drop their famous last names to thrive in the industry. However, Collins preferred to keep her famous last name.
While she began acting at a young age, she always was overshadowed by her father. However, as she took on more roles, she earned recognition in her own right. "I'm so incredibly proud of what my surname represents, for what my dad's done," she told Glamour UK. "And I'm an incredibly proud daughter."
'Emily in Paris' was renewed for two more seasons
Collins went from working actor to a household name with Emily in Paris. She plays the title character who experiences culture shock when she moves to Paris. The series came under fire for its depiction of France's capital, specifically its lack of diversity.
Additionally, viewers called out the show's writers for making Collins' character "too cheery," calling it a bit much. Collins herself reasoned that Emily could sometimes be "annoying" as she always looks at the bright side of things. However, Emily's cheery attitude is what attracted Collins to the character.
The star told Nylon that she admires the character calling Emily's qualities "beautiful." She said, "to have someone be optimistic, bright and bubbly- it's sad to think that people would look and go, 'that's a lot.' They're such beautiful qualities."
Despite the criticism, Netflix renewed the show for more seasons. The streamer dropped the show's second season on December 22, 2021.