Lin-Manuel Miranda's 'One Day at a Time' Cameo Has Been a Year In the Making
Performer and playwright Lin-Manuel Miranda has many credits to his name. And he's about to add one more. His latest role in the hit sitcom One Day at a Time has been in the works for quite some time. Read on to learn about how it came to be, and get a sneak peek at the upcoming episode.
Lin-Manuel Miranda is best known for his behind-the-scenes work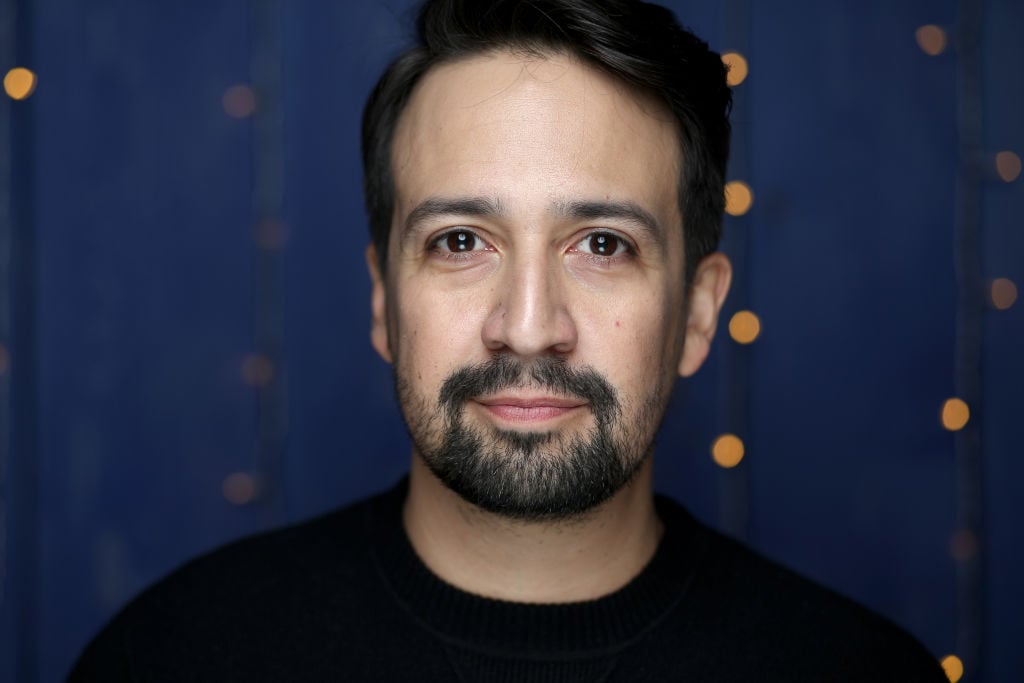 Miranda is perhaps most cited for creating the musical Hamilton. But he has done a lot more than that. At just 40 years old, he's an Emmy, Tony, and Grammy award winner. Miranda is also known for frequently working with Disney, composing music for the animated film Moana and two of the last three Star Wars films.
In addition to his musical talents, Miranda has taken on other roles. He produced In the Heights (based on his own Broadway musical), which was set to debut in June 2020. Following the coronavirus (COVID-19) pandemic, it was pushed back to June 2021. The pandemic also shut down production on his directorial debut, Tick, Tick…Boom!
He is also an actor, guest-starring in shows like 'Brooklyn Nine-Nine'
In addition to acting in nearly every production he works on, Miranda has held numerous roles in other films and TV series. He portrayed Jack in Mary Poppins Returns and has a small part in In the Heights. He has also appeared in series such as Modern Family, How I Met Your Mother, and Fosse/Verdon.
In 2018, Miranda was instrumental in helping get the then-canceled sitcom, Brooklyn Nine-Nine, picked up by NBC. The show's creator returned the favor by casting him in a guest role in the March 2019 episode "The Golden Child." In it, he plays Lieutenant David Santiago, the seemingly perfect brother of Amy Santiago (Melissa Fumero).
This photo had 'One Day at a Time' fans excited for a future cameo
Following his appearance, fans were eager to see David and Amy reunite on screen. Though that hasn't happened, an Instagram post from weeks after it aired did excite another fandom. The above photo, featuring Miranda, Fumero, and One Day at a Time creator Gloria Calderon Kellett sparked rumors that Miranda would be making a guest appearance.
This news was confirmed more than a year later. Following the show's production being halted due to the pandemic, it was announced that an animated episode was in the works. In May 2019, Miranda was revealed to be one of the many celebrity guest stars in that episode.
Who does Miranda portray in 'One Day at a Time'?
The episode in question, titled "The Politics Episode," will air on Pop TV on June 16, 2020. Fumero will reprise her role as Estrellita, Penelope's cousin, and former best friend. In the season 3 episode, "The Funeral," she is revealed to be a supporter of Donald Trump, which will be a focal point of the new episode.
Miranda portrays Juanito, Estrellita's husband. Along with Tia Mirtha (played by Gloria Estefan), "The Politics Episode" sees them come to visit the Alvarez family, and which leads to tension over the upcoming 2020 presidential election. Check out a clip above to hear all three guest stars voice their animated counterparts.