Lin-Manuel Miranda Responds to 'Ted Lasso' Joke
Ted Lasso is probably the most popular sports drama around today and beyond that an incredibly popular show in general. It's managed to win over British fans who don't care about American football, American fans who don't understand association football, and those who aren't into sports at all!
The show appeals to so many different kinds of people for different reasons, from its tongue-in-cheek humor to its relentless positivity to its willingness to still poke fun at its characters. On top of joking about itself, Ted Lasso frequently references celebrities. And because the show is so popular, sometimes these celebrities respond to the show!
Recently, Lin-Manuel Miranda found himself getting a shout-out on the show, and decided to take to Twitter to respond. What did Miranda think about his reference on Ted Lasso?
'Ted Lasso' frequently jokes about celebrities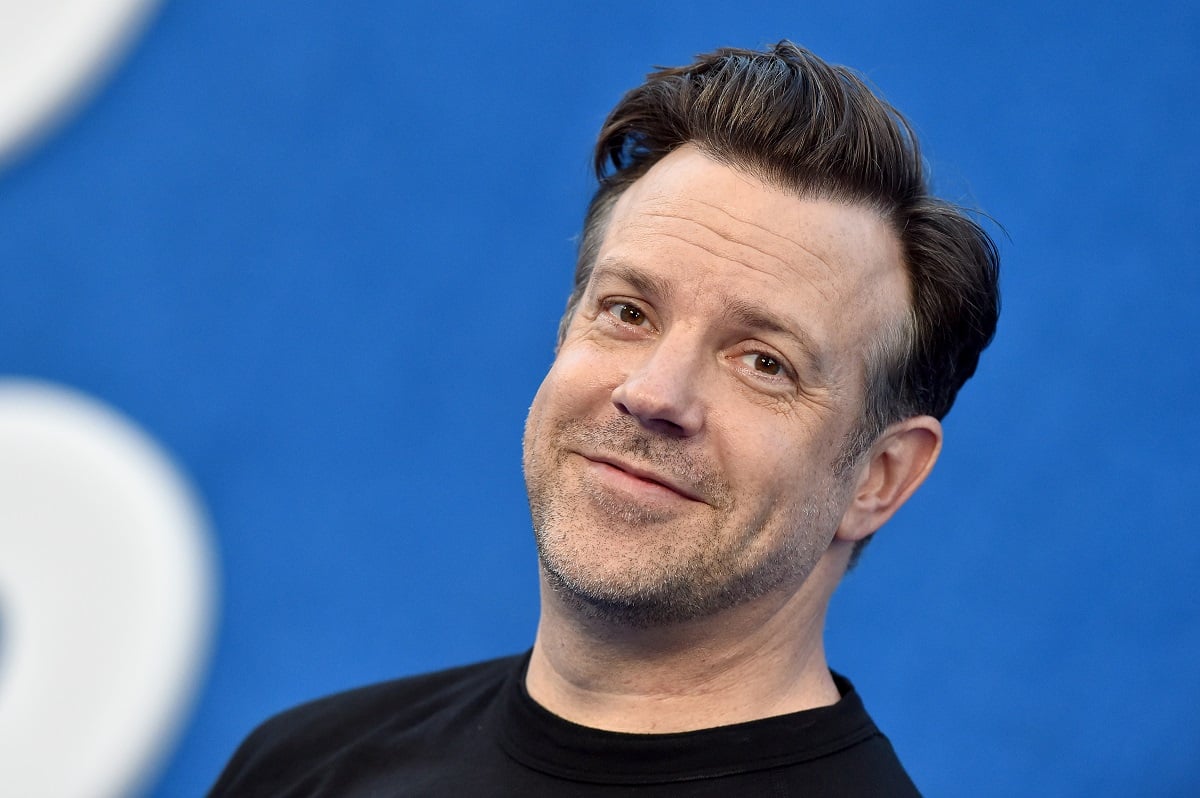 Ted Lasso premiered in 2020 and was immediately a success. The show's premise is simple: an English Premier League football team, AFC Richmond, hires an American college football coach, Ted Lasso, to coach the team. Ted is from Kansas and has a folksy, down-home personality that can clash with the more acerbic Brits. On top of this, he has no experience with association football, so he has to learn as he goes.
One thing that Ted Lasso does frequently is joke about celebrities. Many celebrities have received shout-outs on the show, from Reba McEntire to Diane Sawyer to Drew Barrymore, and celebrities who get shout-outs are often excited to see themselves referenced on the show. Therefore, if a celebrity is on the show you might get to see them talk about it on Twitter.
Lin-Manuel Miranda was excited to get a shout-out
In one episode of Ted Lasso, Ted and Coach Beard end up making a Hamilton joke together. They reference the song "Right Hand Man" in their dialogue, but Ted changes the lyrics to "Can I get real a second? Forget my meal a second?" Beard responds to this with "Put down your beer and tell your buddy how you feel a second?"
The shout-out is a subtle one, and those who don't know Hamilton super well might not have recognized the reference. However, one person who would certainly recognize the reference happened to be watching the episode: Lin-Manuel Miranda. Miranda took to social media to express his excitement, declaring "Football is LIIIIIIIIIIIIFE" on Twitter. But Miranda isn't the only one to discuss their Ted Lasso shout-out!
Ryan Reynolds was also a joke on the show
Ryan Reynolds didn't just get a shout-out on the show — he got biscuits! The joke requires some background: Reynolds, along with Rob McElhenney, bought a Welsh football club together under the company RR McReynolds in 2021.
Ted Lasso poked fun at this, questioning how serious the two were about buying an English football team. Though it was all in good fun, Reynolds penned a letter demanding, as an apology, two boxes of Ted Lasso biscuits delivered to RR McReynolds' team's address in Wales.
Luckily, the folks at Ted Lasso were willing to give that apology. Though they were a bit later than Reynolds demanded, the boxes arrived. And instead of sending two boxes, they sent 50!
So maybe being referenced on Ted Lasso is more than just a fun reference — if you play your cards right, you could get something like those famous shortbread biscuits. And even if you don't, it still has to be fun to see yourself referenced on such a great show!