Lindsay Hubbard from 'Summer House' Dishes About Being Naked On the Show
Summer House is all about pool time, hookups and rosé all day. The cast of extremely attractive millennials allow cameras to follow every drink, makeout sesh, and argument that goes down in a gorgeous mansion in the tony Hamptons.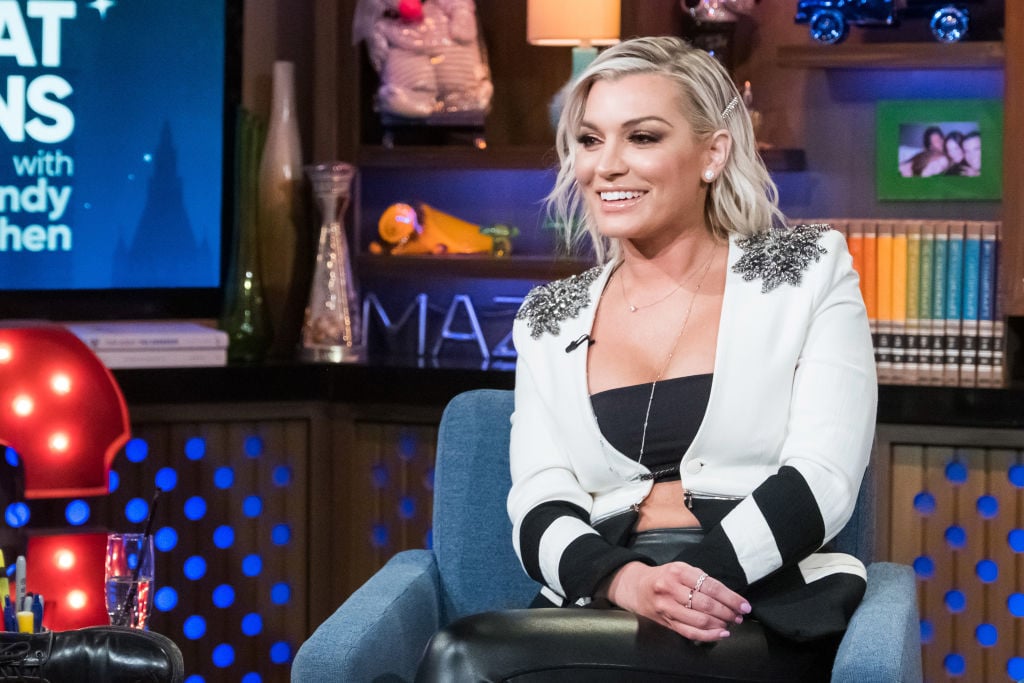 Being on camera means some cast members lose their inhibitions too. Like on other Bravo shows, cast members seem to be at ease flinging off their clothes and taking a dip. One cast member who has no problem showing a little (or a lot) of skin is Summer House OG, Lindsay Hubbard.
Hubbard recently dished with Diana Espir from the You Can't Sit With ME podcast about her experience on the show, plus why she has no problem being naked on camera.
Some cast members strip down (others not so much)
Hubbard isn't the only one who is comfortable in her own skin. Cameras have caught Kyle Cooke without his swim trunks on a number of occasions. Cooke also seems to have no problem hopping in or out of bed naked as cameras roll.
But last year, Danielle Olivera joked about the nudity she witnessed in the season two trailer. "I saw so much I can't unsee," she said, People reports. Former Summer House cast member, Cristina Gibson said that it is easy to forget that cameras are watching you, but she made sure to be hidden when in the buff.
"You knew where the camera was in each room, so you could plan it strategically," Gibson told AOL. "I would change in the closet! Some people didn't care — and you'll see people just strip down — but I was like, 'I don't really want my parents seeing me naked on TV, so I'm just going to go in the closet to change.' I think once you got into it, you kind of forget the cameras are there in some sense."
Hubbard says she's comfortable without clothing
While some people cover up, Hubbard has no problem flaunting her toned physique. "In episode one, I don't know why I didn't put on a bathing suit or a bikini but I just didn't," Hubbard told Espir. "I roll up to the hot tub with my body suit on and rip it off. Don't remember doing that!"
She also recalls playing cornhole with Jordan Verroi who bets her to take her top off if she loses. "Listen, I've been getting so much heat the last couple of weeks about how my boobs are out and whatever," she says. "I'm so comfortable in my own skin and everybody who knows me knows I walk around naked…I would prefer to be naked all the time."
Hubbard adds that she's especially comfortable being naked in her apartment. "So when we're filming, the Summer House has cameras in the corners of the room. That's my room and where I'm supposed to have privacy," she continues. Hubbard says she ultimately ignores the cameras and does what makes her feel the most comfortable.
She also addresses 'the boobs'
Hubbard told Espir she's had some odd reactions for having her breasts surgically enhanced too. Espir was all about being proud of your "boob job" and not hiding them. "I lost my boobs because Everette and I broke up," Hubbard explains. "I lost a lot of weight. And then when I started gaining weight, for some reason, my boobs wouldn't grow back!"
As a result, she says she felt disproportionate. "I did it [surgery] solely for me," she adds. " I didn't have a boyfriend, I didn't do it because my boyfriend wanted me to get boobs. I did it because I wanted to feel feminine again in my own skin as Lindsay Hubbard."
She adds that she's glad she did it. Plus, "I'm filming a T.V. show where I'm supposed to give you as a viewer, who I am as a person in its most organic way possible. That is me! I could have friends over left and right and I'm still waking around naked."
Check out The Cheat Sheet on Facebook!