Lindsay Lohan Announces a Big Move in 2020
Actress Lindsay Lohan has revealed her ambitions for the new year.
Lindsay Lohan is a classic case of a child star whose life spun out of control. After early success as a fresh-faced preteen actor, Lohan became embroiled in so many scandals that many people gave up on her. She lost a great deal during those dark days, including money, her career, friends, and respect.
But Lohan's life has taken a turn. She made some surprising changes, and now she says she's ready to return to the public eye in a big way. She's been through a lot since she was a child, and hopefully learned what she needed to along the way.
Lindsay Lohan's early career was incredibly successful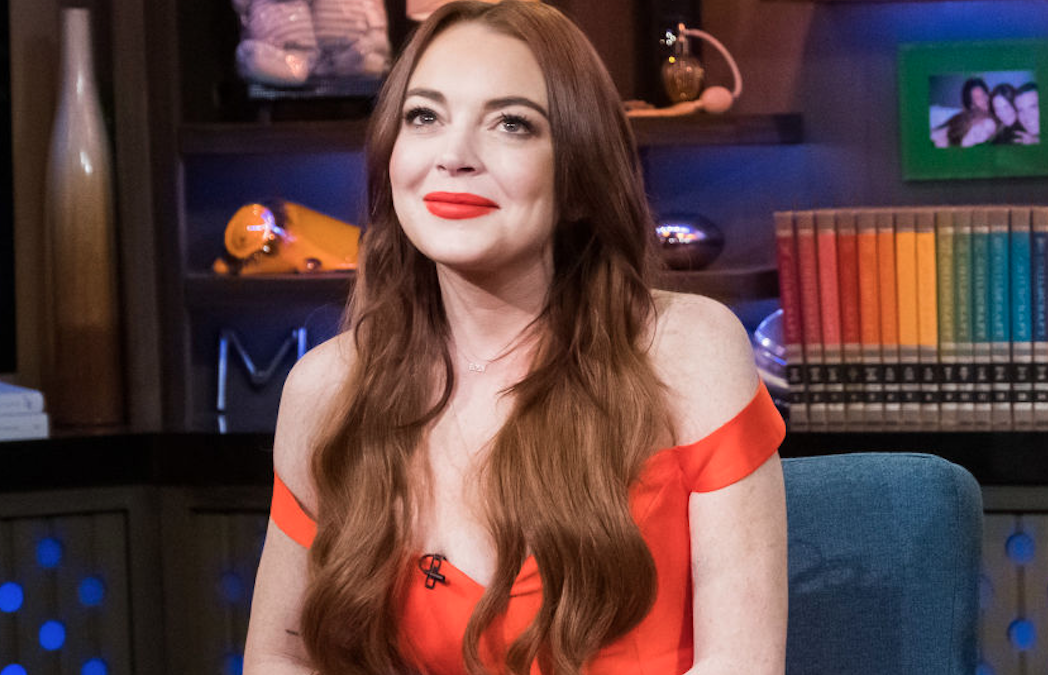 Lohan was working as a child model and acting in commercials from the age of three. By the time she was a preteen, she had 100 print ads and 60 television spots under her belt.
Lohan's first big movie role was in the Disney remake of The Parent Trap when she was 12. She became well-known and starred in a few more Disney films before the blockbuster movie Mean Girls made her truly famous in 2004. 
With her newfound star power, Lohan branched out into the world of music, releasing her first album, Speak, in 2004. It went platinum, but the next year her second album, A Little More Personal, didn't do as well. 
Lohan continued to act in various movies, but before long her problems were bigger than her opportunities.
Lindsay Lohan's long history of trouble with the law
On May 26 of 2007, Lohan crashed her car into a tree in Beverly Hills. She was charged with DUI, possession of cocaine, and misdemeanor hit and run.
The next day the media was full of headlines about this shocking event in a former Disney star's life. Sadly, it turned out that it was only her opening act. 
After her first arrest, she didn't quite make it two months before she was arrested again, also for DUI and possession of cocaine. But this time she was also charged with driving on a suspended license and transporting a narcotic into a custody facility. 
The next several years were a blur of arrests, court appearances, treatment facilities, community service, and probation. Lohan getting arrested was no longer big news; it was pretty much what people expected of her. 
Lindsay Lohan started to change her life
The last time Lohan was arrested was in 2012, over an altercation at a nightclub. For some reason that seemed to be a turning point for her. She followed through on court-ordered therapy, rehab, and community service.
In 2015 she was finally done with probation and ready to do things differently. 
One of the choices she made in order to leave partying behind was to move to Dubai. There, she was able to escape from the intense scrutiny of the paparazzi and live a calmer life. Instead of going out every night she lived a quieter existence.
After a while, she started trying her hand in the entertainment world again. She opened a nightclub in Mykonos, and in January of 2019 MTV introduced a reality show about the club. 
Lindsay Lohan's Beach Club didn't last long, though, and wasn't renewed for another season. In a change for Lohan, it was canceled because there wasn't enough drama. 
Lindsay Lohan is ready to come back in 2020
Now, Lohan says she's ready to return in a big way. In an interview with Andy Cohen and Anderson Cooper, Lohan announced that she is coming back to the U.S. to work on several projects.
She's recorded her first song in 11 years, and she promised that it will be released in the new year. She's also going to be acting in movies and managing her little sister, Ali Lohan. She's even getting back together with the cast of Mean Girls to benefit a worthy cause. 
Lohan seems excited to tackle the challenges that lie ahead of her. All her fans wish her the very best and hope the dark days are behind her.