Lindsay Lohan Beat out 5 Other Actors for 'Freaky Friday' Despite Giving the Worst Audition
Lindsay Lohan didn't impress her 'Freaky Friday' director during auditions, but he still hired her because she stood out in other areas.
Freaky Friday is one of actor Lindsay Lohan's most popular roles. The movie featured the young star switching bodies with Jamie Lee Curtis in the critically acclaimed remake. But although it's a role Lohan helped make iconic, she didn't win it thanks to her audition. She won it due to other reasons.
Lindsay Lohan thought 'Freaky Friday' was the perfect film for her return to Hollywood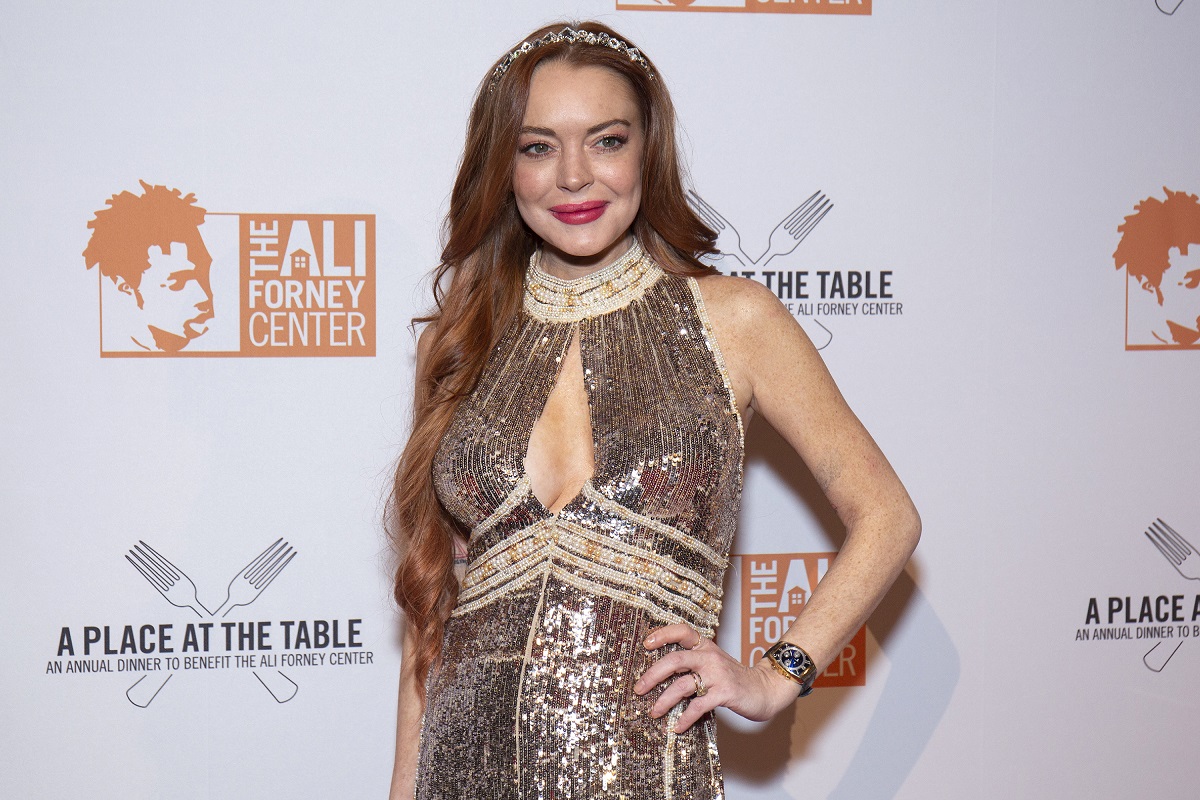 Lohan achieved Hollywood stardom early by featuring in Disney's The Parent Trap. It was one of a young Lohan's breakthrough roles and earned the actor much notoriety. But after becoming a child star, she wanted to take a break from Hollywood to enjoy and live out her childhood.
"When I did Parent Trap, I was ten. I was thrown off by the whole fame thing. It came all at once, and Parent Trap was an amazing movie. …How do you do something that can top that? I wanted to go to school and be a normal kid… I went to high school, and I did two Disney Channel things which were fun, just to keep up," she once told IGN.
But when Lohan returned, she felt that Freaky Friday was the right film to reintroduce herself to audiences.
"And then, Freaky Friday came along, and it was just like, 'Wow, this is a great script, and it would be perfect for me to come back with this,'" she added.
Lindsey Lohan was cast in 'Freaky Friday' despite bombing her audition
Lohan might have been the first to admit that auditions weren't her strength. In an interview with Variety, the young star claimed The Parent Trap was the only film she truly auditioned for. Afterward, Lohan proved unsuccessful anytime she auditioned for other films.
"I would be terrified to audition. I don't even know what it would be like. I think I would freeze. My agent asked me to read for something, and I was like, 'I can't.' I would panic. It's such a different experience. I don't think I could do it," she said. "Someone asked me to audition once — it was Oliver Stone for Savages, and I met with him and they wanted me to read, and I said, 'I'm really, really bad at this, and I'm going to forget everything the second I start, so I might just ad-lib it.' And he was like, 'You were great.' And I was like, 'OK.' It was such a weird experience."
According to Freaky Friday director Mark Waters, Lohan might have proven this to him by auditioning for the film. The filmmaker recalled being unimpressed by Lohan at the time, but he hired her anyway because of her other qualities.
"Lindsay's audition was probably the worst of the five. However, we also agreed she was a star. She had this amazing turbulence and energy which we thought was going to be really interesting for the character," he said on E! True Hollywood Story (via Contact Music).
Lindsay Lohan beat out a 'bitter' Scarlett Johansson for 'Parent Trap'
Lohan also beat out several actors auditioning for The Parent Trap. One of those actors was current A-lister Scarlett Johansson. Trying to get her foot in the door of Hollywood, Johansson quipped a younger her took losing the role to heart.
"I'd started to get bitter at that point," Johansson once said on The Howard Stern Show.
Although Lohan didn't enjoy auditioning, it seemed to do so helped the star land some of her most popular characters.