Lindsay Lohan and Harry Styles Once Had a Late-Night Awkward Encounter
At the time, Lindsay Lohan claimed that she turned down a successful singer who is now a household name: Harry Styles.
Lindsay Lohan has dipped away from the public eye in recent years. Back in 2016, she was in the middle of a tumultuous relationship with the son of a Russian oligarch. Lohan also claimed that she turned down a successful singer who is now a household name: Harry Styles.
According to People, Styles hasn't confirmed her claims. But it is interesting to imagine how the world would be different if these two had gotten together. 
Lindsay Lohan and Harry Styles have had opposite career trajectories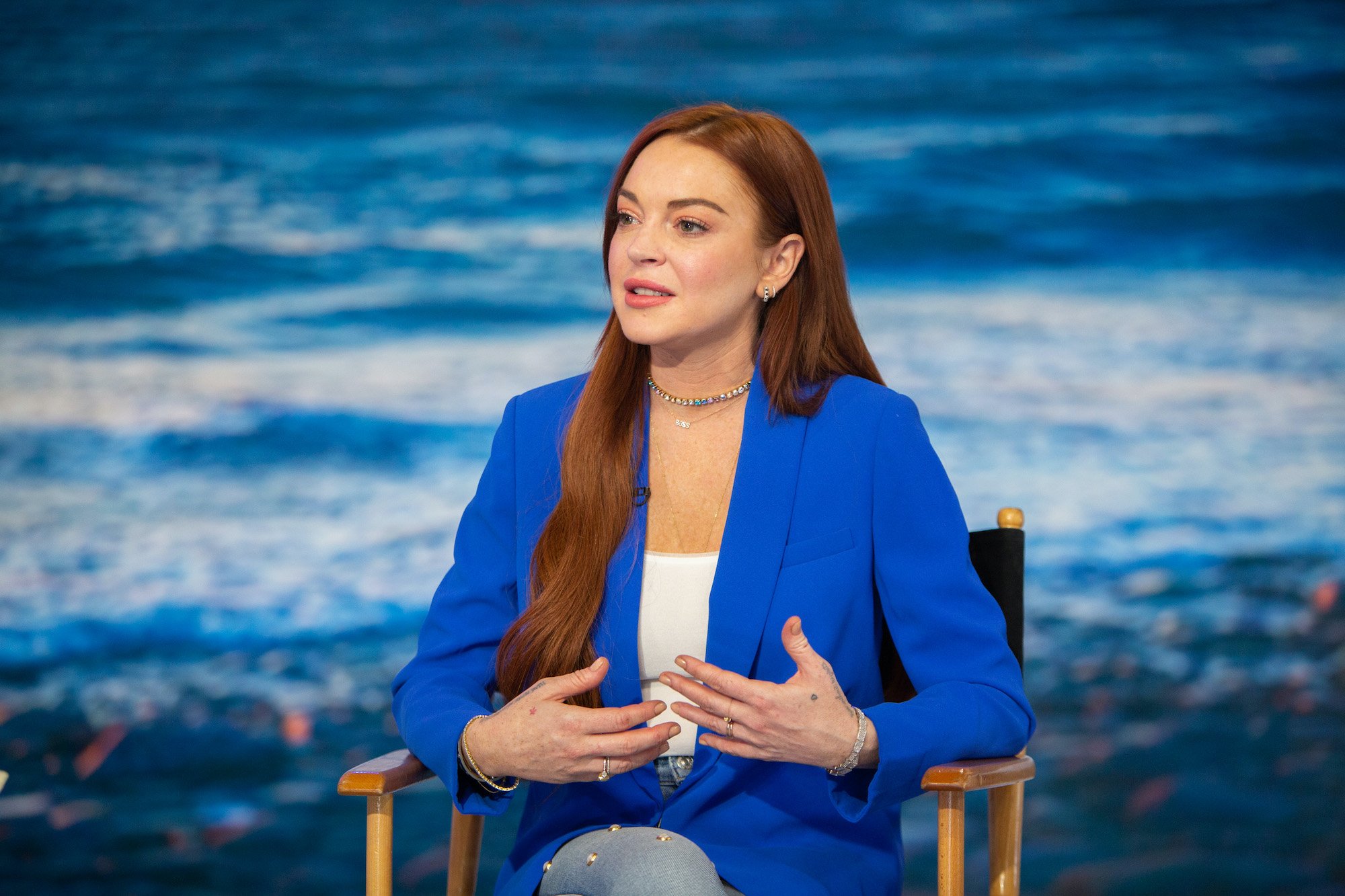 In a lot of ways, Lohan and Styles are complete opposites. Lohan was a child star, whose big break in Parent Trap came when she was just 11 years old. Despite a prolific beginning, by 29 years old Lohan's career had mostly stalled. When she spoke to People in 2016, Lohan was fresh off of multiple brushes with the law. 
Styles was also quite young when he achieved star status. He auditioned for X Factor at the age of 16. His career started there, but it took a good deal of building for him to reach his current level of fame. Styles is easily the most recognizable member of One Direction. Despite his early success, Styles hasn't had a hard time handling fame. He hasn't gained a reputation for substance abuse and general instability, unlike Lohan. 
Lindsay Lohan claimed Harry Styles showed up at her hotel room
Even though these two are really different, Lohan claims she had a chance with Styles. She says he came to her hotel room at 2am, and she turned him down. At the time, Styles was 22, and Lohan 29. Their exchange was brief. "He was like, 'I'm Harry. Gavin and Michael sent me here.' I was in bed. I was like, 'I'm going to bed but it was nice to meet you.'"
Lohan immediately turned him away. She was tired, and had apparently just returned from an AA meeting. She had no idea who Styles was, although she later realized when she told her sister about the incident. Although Lohan claims that the meeting made her and Styles' subsequent interactions awkward, she probably wouldn't have changed much about what went down. Lohan was involved with her Russian boyfriend at the time, Egor Tarabasov. Her relationship would end up being abusive. Pictures of Tarabasov grabbing Lohan by the wrist concerned the public about a year after they got together. 
Who are Lindsay Lohan and Harry Styles dating now?
Although Styles hasn't confirmed that he tried to get with Lohan, he has shown interest in older women. He's currently dating actress and director Olivia Wilde, who is 10 years his senior. He also famously dated Taylor Swift, who is a few years younger than Lohan. 
Lohan eventually broke up with Tarabasov. When she recovered, Lohan did get back on the horse. Lohan bought a club in Mykonos. She had a role in the television series Sick Note, and there was a short-lived reality show about her club on MTV.