Lindsay Lohan Regrets Insisting on Differences Between Her 'Parent Trap' Characters
Lindsay Lohan's 'The Parent Trap' twins each took on a unique personality and other characteristics. Learn how the actor played a part in this.
Lindsay Lohan grew up in front of a camera. Many fans know her from her breakthrough movie debut in the 1998 Disney remake, The Parent Trap. While she portrayed both identical twins in the film, the actor made a particular request to distinguish between the two characters. Looking back, she regrets this choice. 
Lindsay Lohan insisted on one difference for 'The Parent Trap'
In a 2022 Vogue interview, Lohan talks about her time on the set of The Parent Trap. The movie follows two girls who go to summer camp and find they are each other's long-lost twin. Their parents separated when they were babies, and each took one of them. They never talked about each other or the fact that the girls had a twin sister. The girls had completely different upbringings.
Hallie Parker was raised in Napa, California on a vineyard with her father, Nick (Dennis Quaid), while Annie James was raised by her mother, Elizabeth James (the late Natasha Richardson), in London, England. Hallie is kind of a tomboy, while Annie is more proper. Upon finding one another, the girls decide to switch places to meet their other parent.
Through it all, Lohan plays both Annie and Hallie. When talking about which character she liked more, Lohan says, "Annie had a classier twist to her that I really loved. Hallie was too American for me 'cause I was too used to that, but Annie was my favorite. I always wanted to be Annie."
However, their differences are what made the movie great. During filming, Lohan insisted Hallie wear blue Hard Candy nail polish. She says she regretted it later because "it was a nightmare for everyone" when switching between them.
She repeated the same "mistake" in a later film. In Freaky Friday, her character takes on a different persona when she swaps bodies with her mother, played by Jamie Lee Curtis. "In the end, it was worth it because it became a thing," she says. 
Lohan's fashion shines through
As the Life in Pictures interview continues, Lohan talks about the clothing she wore both on sets and off them. Some are more like Halloween costumes to her, like her Confessions of a Teenage Drama Queen looks. Other are items she has kept throughout the years since wearing them, like her Louis Vuitton sunglasses.
One of Lohan's favorite of her films is Freaky Friday. In fact, she says it was the most fun she has had on a movie set. Why? Because her co-star, Curtis, has "the best energy about her." "It was so fun to see her become young again," said Lohan. Naturally, she also commented on the wardrobe. Lohan said she loved it because she was going through a phase where she wanted to wear baggy pants and be a "rocker chick."
What's ahead for Lohan?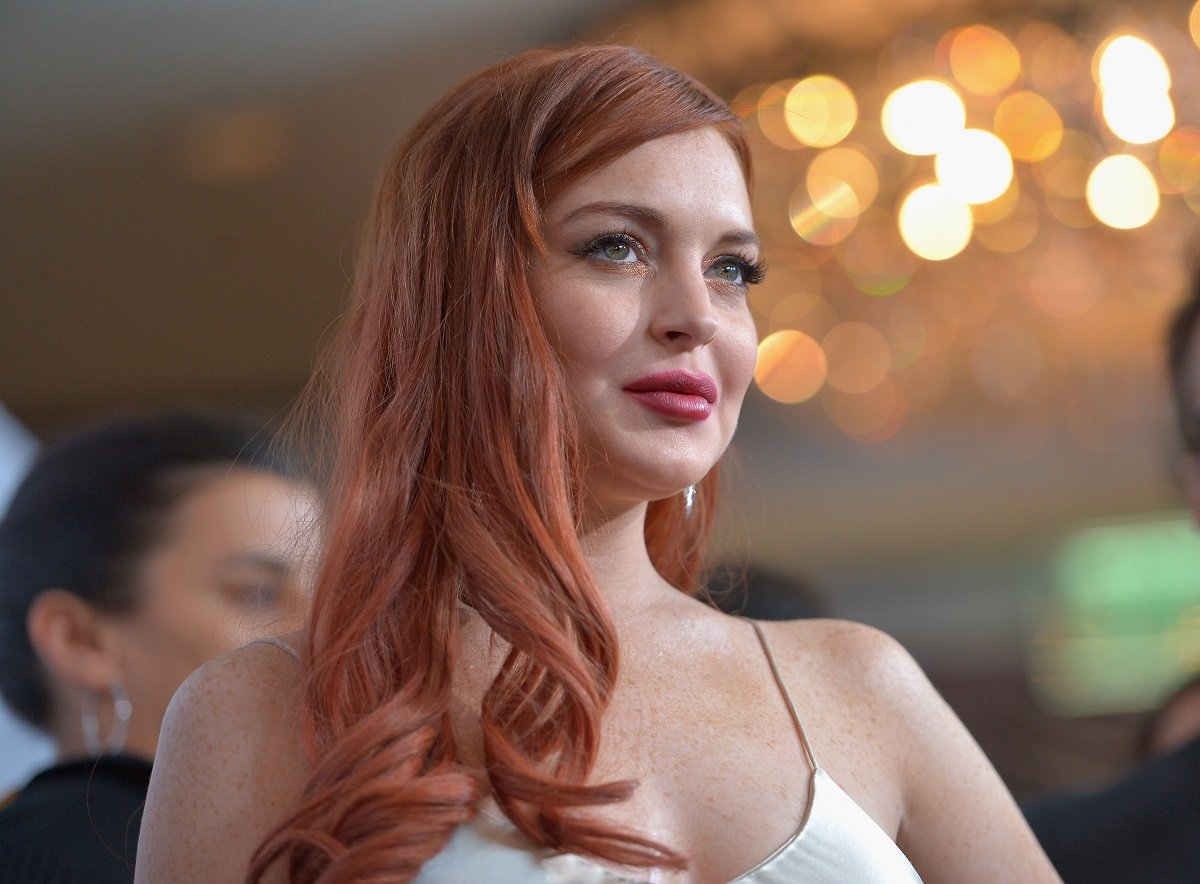 Today, Lohan's style is more casual when out of the spotlight and relaxing at her home in Dubai. Overall, though, she appreciated the interview's trip down the "dos and don'ts of her fashion timeline" and is looking forward to a future trip down the red carpet.
This may come sooner rather than later with her upcoming Netflix movie, Falling for Christmas, which completed filming in just five weeks. This is something that impressed Lohan, who reminisces about how The Parent Trap took eight months, three weeks, and two days.