Lindsey Buckingham Said Stevie Nicks Has 'Never Been Very Happy'
Though Stevie Nicks and Lindsey Buckingham split in the mid-1970s, the drama between the former couple has stretched decades. In 1982, while promoting Fleetwood Mac's Tusk album, Buckingham spoke about Nicks and her changing behavior. He explained that he never thought she was happy.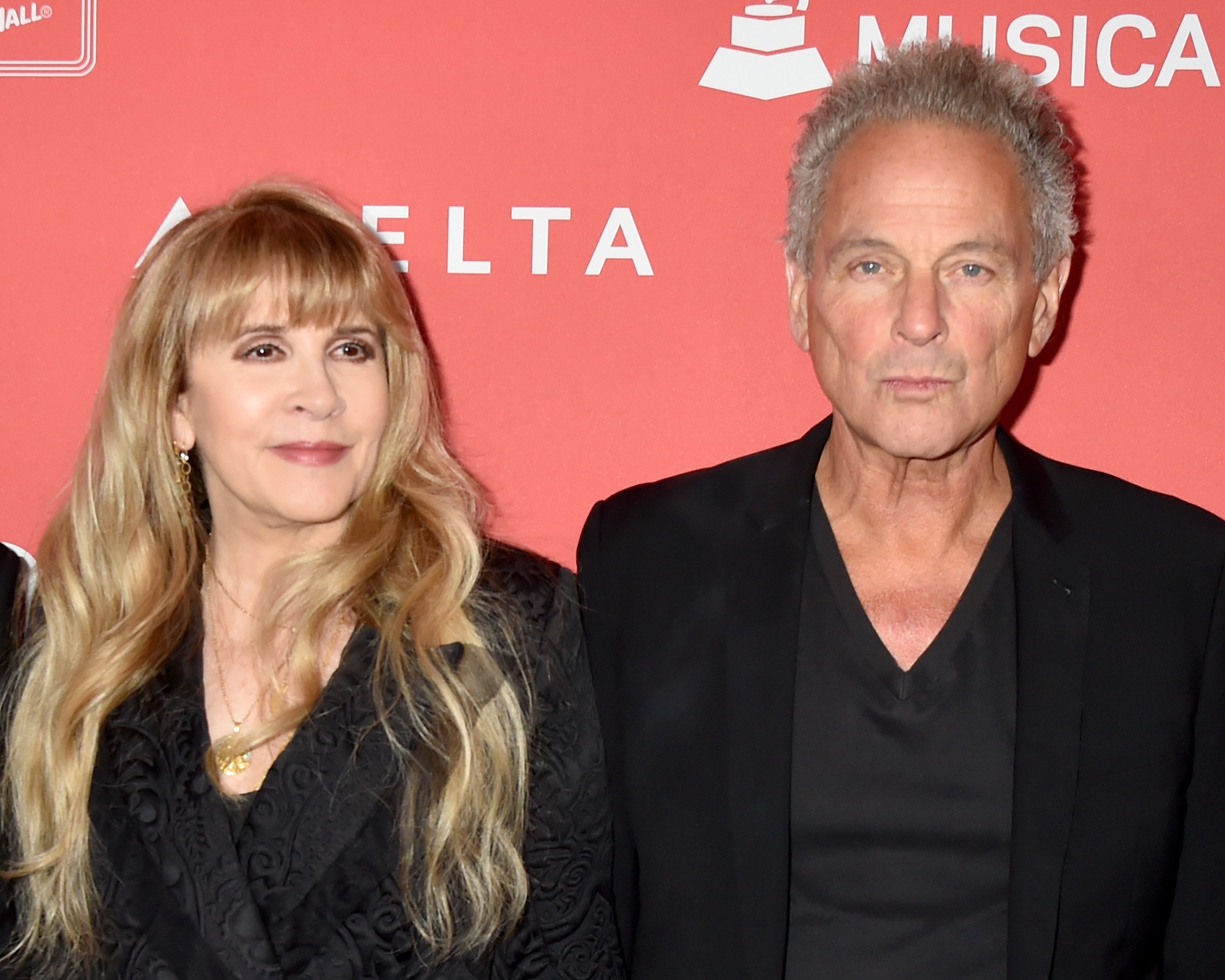 Stevie Nicks and Lindsey Buckingham met in high school
Nicks and Buckingham met as high school students in California. At a student gathering, he was playing music, and she walked up to join him.
"We were at some get-together and he was there, sitting, playing his guitar — [the Mamas and the Papas' hit] "California Dreamin" — and I walked up and brazenly burst into harmony with him. It was cool, and I said 'I'm Stevie Nicks,' and he said 'I'm Lindsey Buckingham,'" Nicks told MTV. "I never saw him again for two years, until he was in a band and he remembered that night and he called and asked me to join their band."
They played in the band Fritz together for several years. When they decided to quit and pursue music as a duo, the collaborators became romantically involved. They stayed together until just after joining Fleetwood Mac.
He said Nicks was never happy
In 1982, Fleetwood Mac released their fourth album with Nicks and Buckingham as members of the group. Nicks was also working on her successful solo career. Because of this, she wasn't spending as much time with her Fleetwood Mac bandmates. They noticed a change in her personality. Buckingham wondered if this was because of the clear musical connection between himself and the other bandmates. They all played instruments and, while she played tambourine onstage, her primary role was as a vocalist.
"That may have something to do with why Stevie is the way she is now," he said, per the book Fleetwood Mac on Fleetwood Mac: Interviews and Encounters. "Because she is not a musician, she doesn't share in that thing with us. She can feel totally out of her depth — which she is, on some levels — and you can understand why she doesn't want to come down to the studio or be involved in certain things."
Buckingham wondered if Nicks' rising success was making her unhappy.
"Stevie has never been very happy, and I don't think the success of her album has made her any happier," he said. "In fact, it may have made her less happy."
He shared that she was more demanding when working with the band and wondered if she was expressing discontent.
"She's flexing some kind of emotional muscles that she feels she can flex now that she's in a more powerful position," he said. "There's a certain amount of leeway in how you can interpret Stevie's behavior, I'd say, but at the same time there's no denying that her success is making her feel that she can pull things that she wouldn't have felt comfortable pulling before. And most of them aren't particularly worthwhile, but she's venting something — loneliness, unhappiness or something."
Stevie Nicks said she'll never forgive Lindsey Buckingham for his reaction to her solo album
According to Nicks, her bandmates did not take the success of her solo album well.
"No one in the band ever said a word to me about my solo career," she said, per the book Gold Dust Woman: The Biography of Stevie Nicks by Stephen Davis. "They were keeping quiet, out of their own interests. No one even said they'd listened to my record. They knew that if they ripped Bella Donna apart, I wouldn't give them any more songs. No more 'Dreams' — the only #1 single that Fleetwood Mac ever had. That was me."
She said that Buckingham was particularly cold in his reaction. After gifting him an album and handwritten dedication, she noticed that he left both on the studio floor when he went home.
"I never forgave him for that one," she later said.
RELATED: Stevie Nicks Supported Christine McVie's Exit From Fleetwood Mac: 'Pack Your Bags and Go Home'