Lindsey Buckingham Said He Was 'Stupid' to Insist That Stevie Nicks Joined Fleetwood Mac
Lindsey Buckingham insisted that his girlfriend Stevie Nicks joined Fleetwood Mac with him. She quickly became the band's most well-known member.
When Stevie Nicks and Lindsey Buckingham got the invitation to join Fleetwood Mac, Nicks practically had to drag Buckingham into the group. She was eager, but she initially wasn't even invited to join. Buckingham insisted that if the band wanted him, they had to accept Nicks as well. Soon after, the couple broke up, and, looking back, Buckingham joked that he was "stupid" for insisting that Nicks came with him.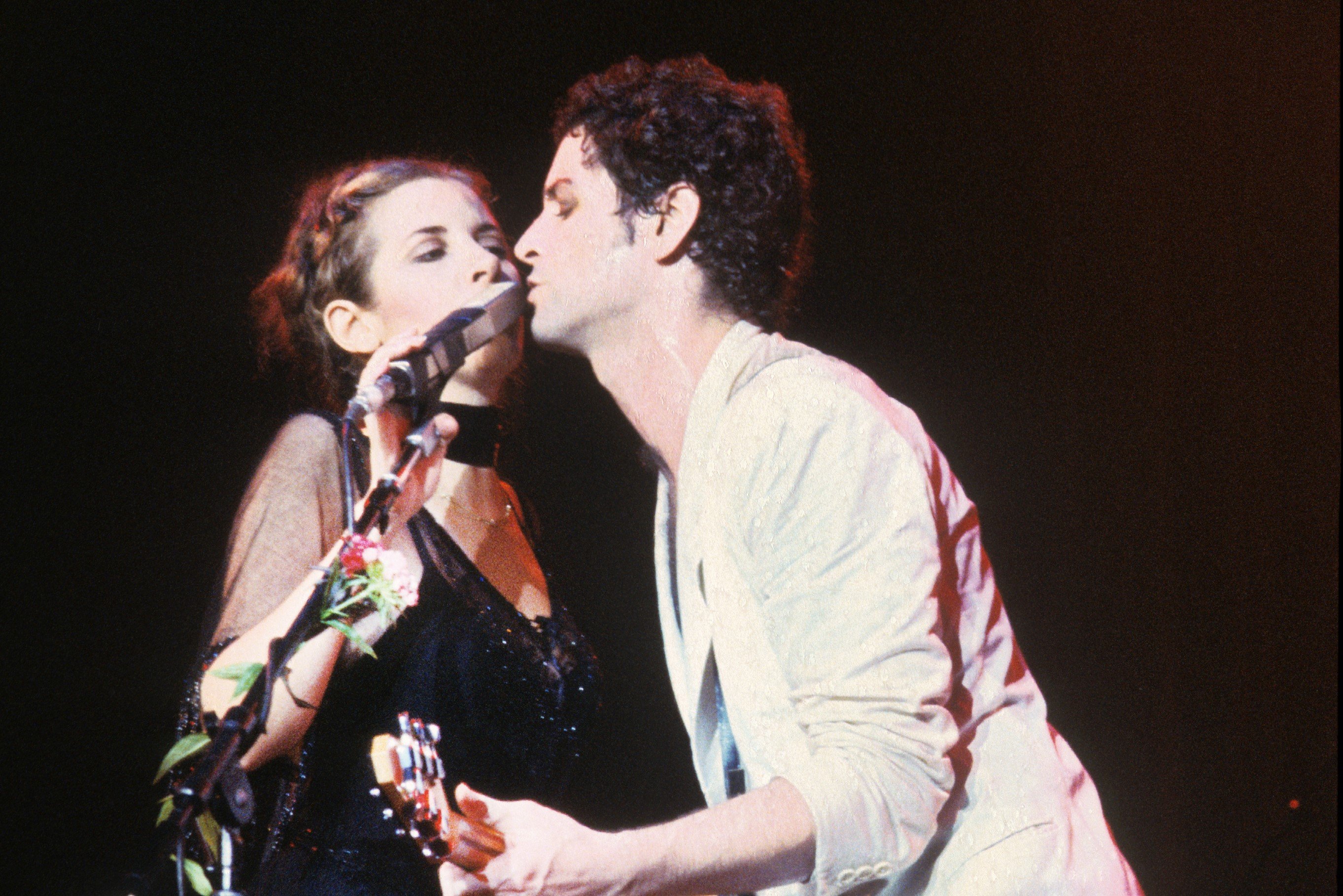 Stevie Nicks and Lindsey Buckingham were having problems before joining Fleetwood Mac
Nicks and Buckingham met in high school but didn't begin dating until years later, when they began collaborating as a duo. After years of living as struggling artists, the couple was constantly fighting. Nicks admitted they were on the verge of a breakup when they got their big break in Fleetwood Mac.
"Lindsey and I were in total chaos a year before we met Fleetwood Mac," Nicks told Uncut. "I had already moved out of our apartment a couple of times and then had to move back in because I couldn't afford it. Our relationship was already in dire straits. But if we'd broken up within the first six months of Fleetwood Mac there would have been no record and we would have been in big trouble, so when we joined the band we took the decision to hang in there."
The band initially only wanted the guitarist to join
Fleetwood Mac needed a guitarist, and when Mick Fleetwood heard a recording of Buckingham play, he knew he wanted him in the band. Christine McVie was already a member, and, at the time, it was uncommon for rock bands to have two women. Because of this, they didn't feel they needed Nicks as a member. Buckingham insisted that the band take his girlfriend as well.
"He was standing there grooving to this searing guitar solo and he needed a guitar player," Buckingham said. "That was as far as his thinking went. I had to explain we came as a duo. Stupid me, eh?"
Fleetwood was desperate, so he quickly accepted. After some convincing by Nicks, the couple joined the band. Her popularity quickly eclipsed every other member of the group, including her soon-to-be ex-boyfriend.  
Stevie Nicks said she and Lindsey Buckingham were too stubborn to leave the band
After they broke up, Nicks and Buckingham struggled to work together. They wrote barbed lyrics and had screaming matches before recording sessions. At one point, Buckingham wondered if he should quit the band.
"In the middle of it all, one day Lindsey said, 'I don't know whether I can handle this.' He was not a happy camper," Fleetwood said. "I gave him a pep talk, saying, 'This whole thing is a compromise. That's what a band is about. But if it's an unhealthy one for you, then you don't have to be here.' From then on he was really focused on making the record."
Nicks believed that they were both too stubborn to ever actually walk away.
"Really, each one of us was too proud and way too stubborn to walk away from it," she said. "I wasn't going to leave. Lindsey wasn't going to leave. What would we have done – sat around in LA and tried to start new bands? It was just 'grit your teeth and bear it.'"