Lindsey Buckingham Says It's 'Possible' Stevie Nicks Never 'Completely Got Over' Him
Lindsey Buckingham and Stevie Nicks broke up decades ago, even though they continued to be "Fleetwood Mac" bandmates. Recently, Buckingham said that he thinks Nicks might never have gotten over their romance.
Fleetwood Mac bandmates Stevie Nicks and Lindsey Buckingham famously dated decades ago. Now, Buckingham says that he thinks Nicks might never have gotten over their relationship. 
Here's what he had to say about their romance and why he thinks Nicks hasn't completely healed from their time together.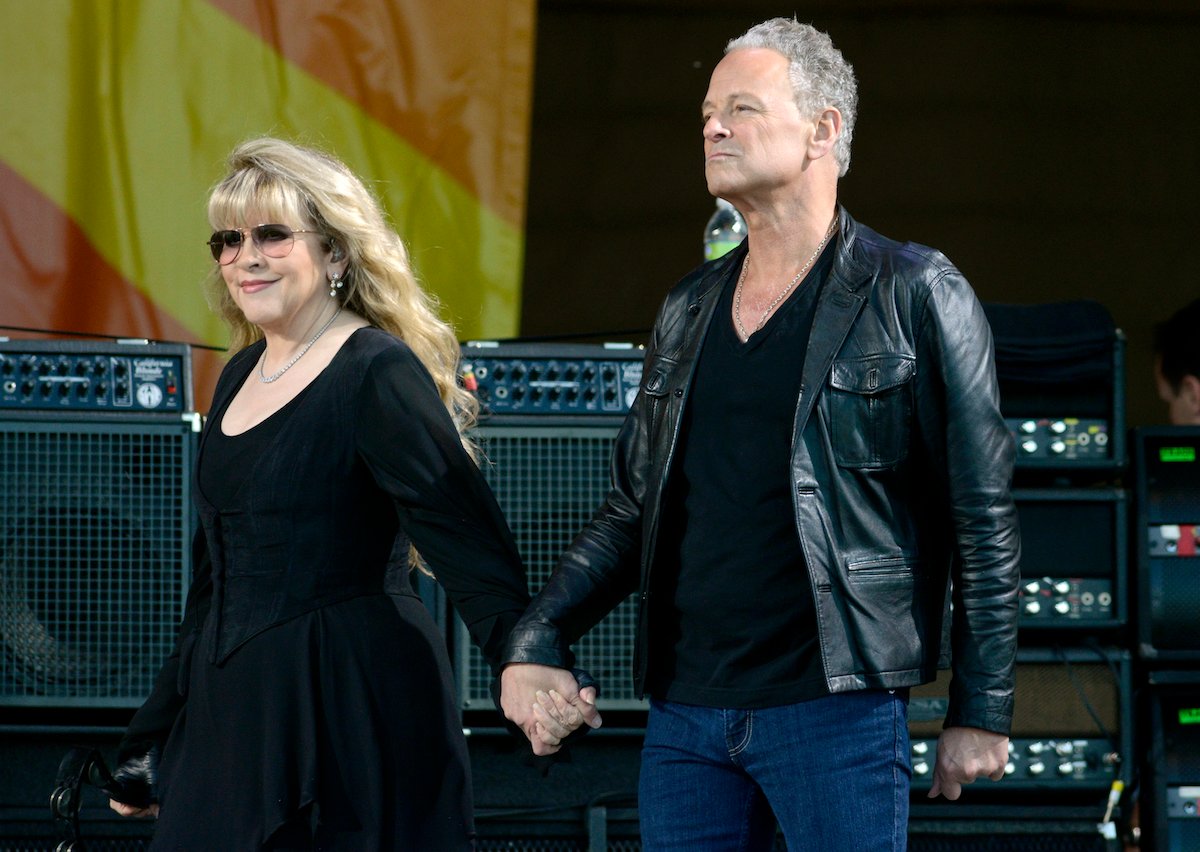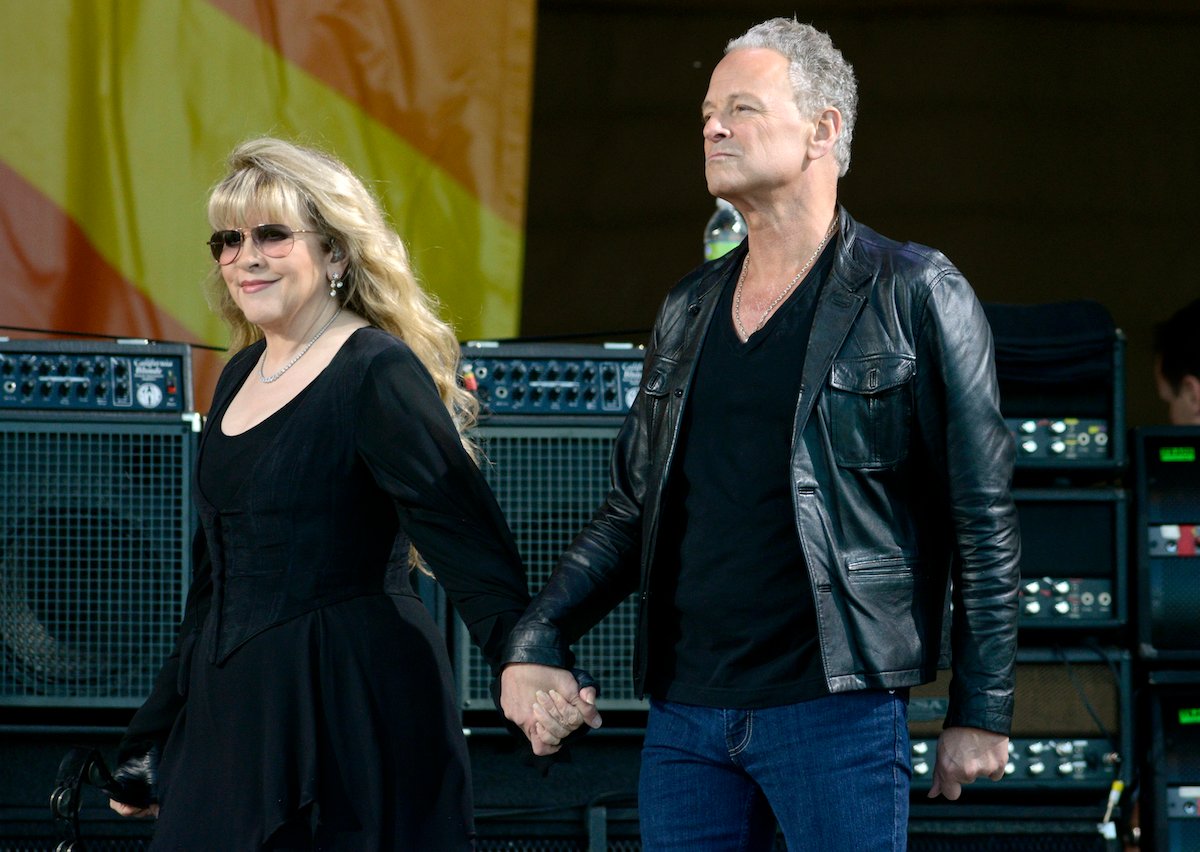 Lindsey Buckingham and Stevie Nicks dated before joining Fleetwood Mac
Fleetwood Mac has had several band members come and go. In 1974, they were looking to replace singer and guitarist Bob Welch, who was ready to leave the group at the end of their tour that year. 
Founding member Mick Fleetwood was introduced to Lindsey Buckingham after hearing the song "Frozen Love" from the album Buckingham Nicks. Fleetwood was impressed by Buckingham's guitar playing on the track. 
Fleetwood invited Buckingham to join Fleetwood Mac, and Buckingham agreed on one condition: that his musical collaborator and girlfriend at the time, Stevie Nicks, join the band, as well. The couple officially joined the band on New Year's Eve in 1974.
In the two years after Buckingham and Nicks joined Fleetwood Mac, the group made their tenth and eleventh albums, respectively titled Fleetwood Mac and Rumours. The two albums launched the band to new heights of fame.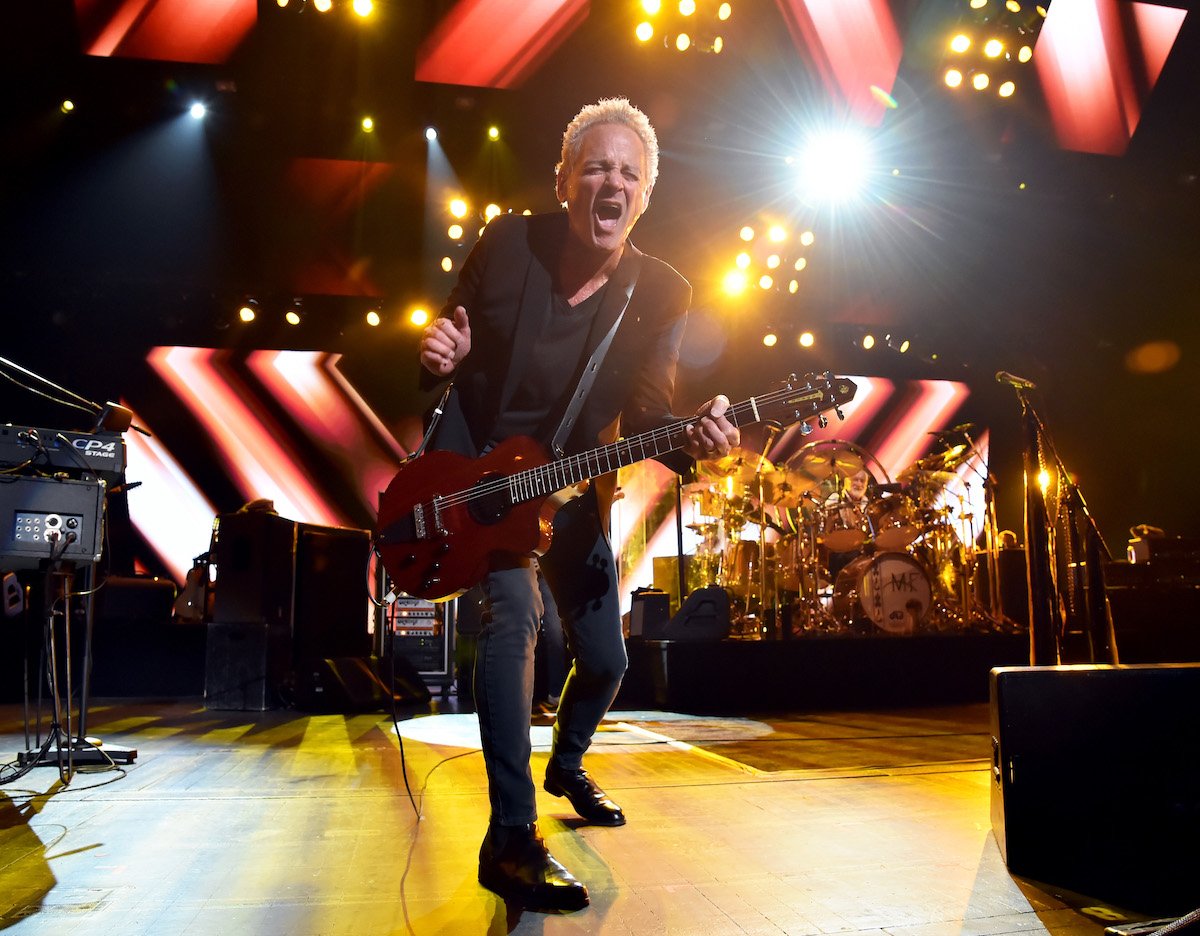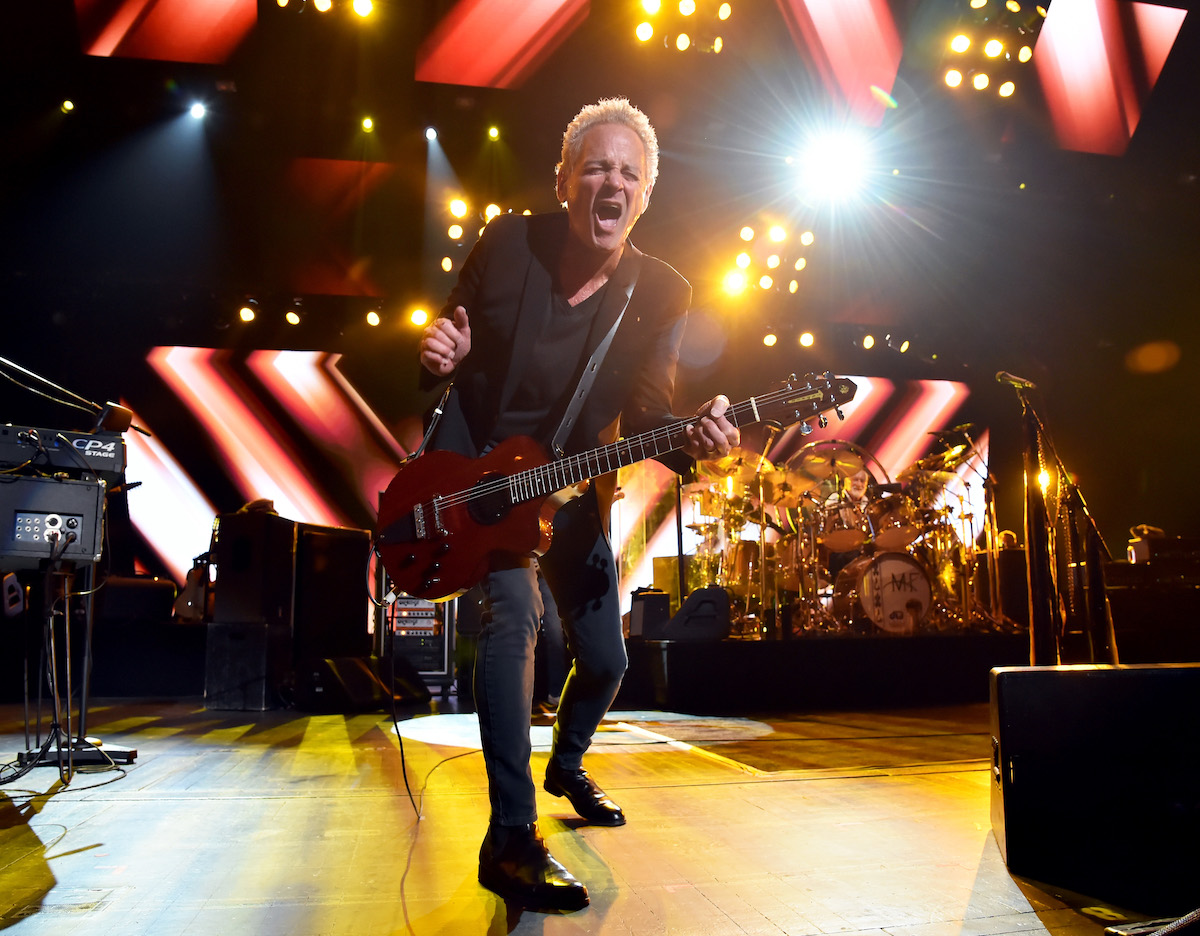 The guitarist said his ex-girlfriend Stevie Nicks might not have completely let go of their romance 
Although they found success together as bandmates, Nicks and Buckingham's romantic relationship didn't last. And even though they broke up decades ago, Buckingham revealed that he thinks there's a chance that Nicks still carries a torch for him. 
"There were a number of years where I wasn't over her," Buckingham told the Times (via Yahoo) in a 2021 interview. "It is possible that she has never been completely over me either."
"The way we had to get through Rumours is part of the legacy and heroics of the whole thing. We didn't have time to heal or move on in the traditional sense. I think – and she was the one who moved away from me back then – that we both had to compartmentalize our feelings. That is not a healthy thing to do because those little compartments can remain sealed up for years, until things start seeping out when you don't realize."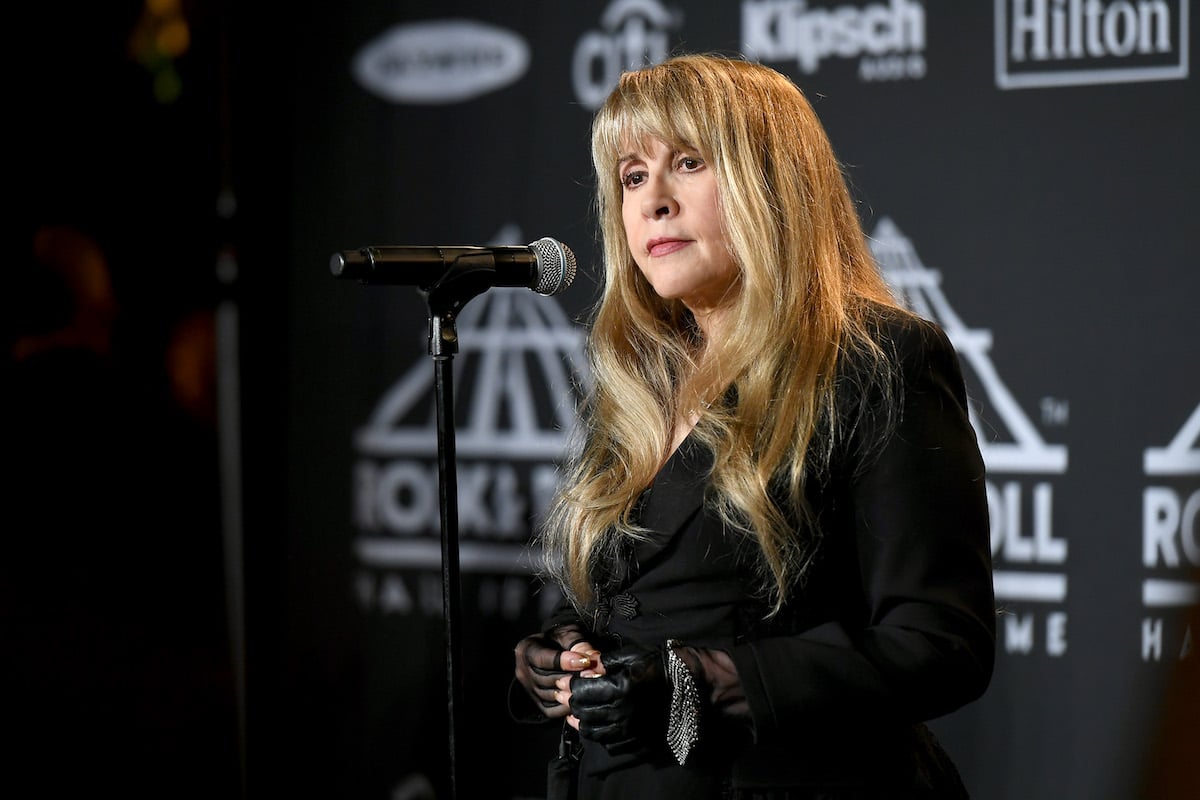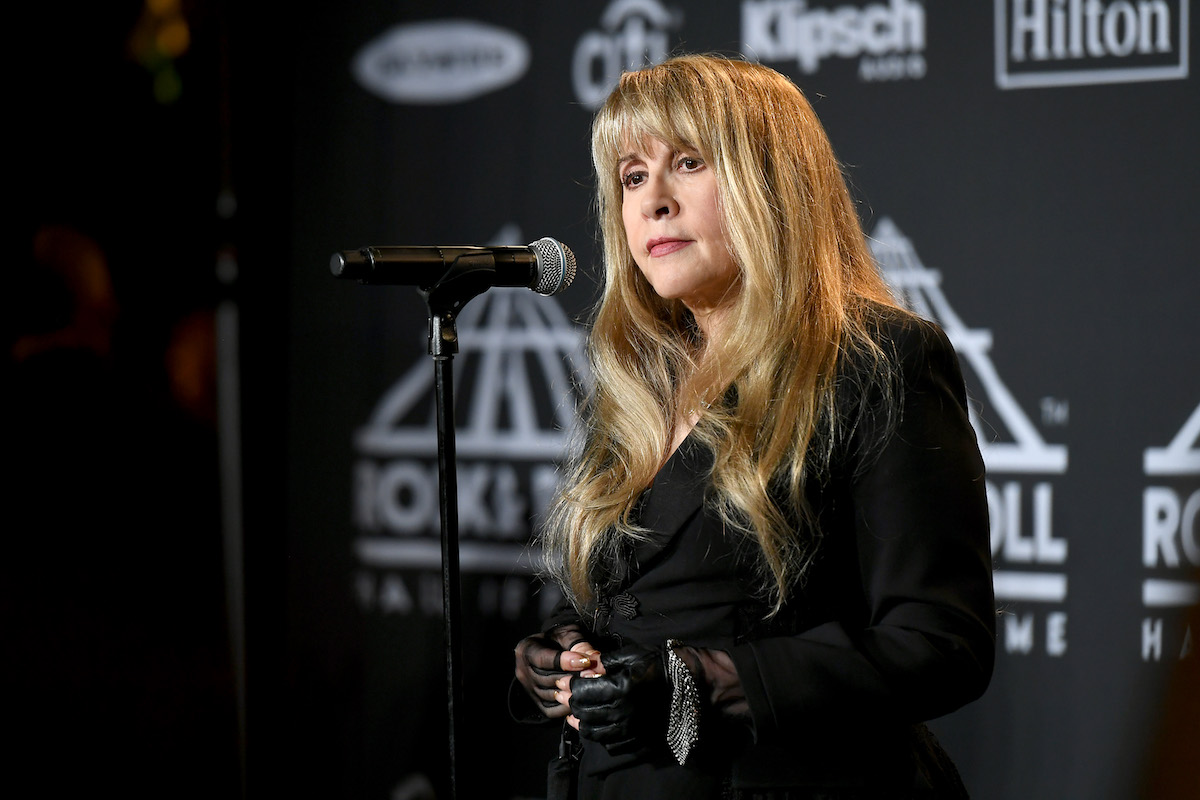 The 'Gypsy' singer denies responsibility for having Lindsey Buckingham fired
Buckingham made his comments about Nicks after Fleetwood Mac fired him in 2018. He said that "certain people" were inflexible about tour dates, and he implied that Nicks was responsible for his firing. 
"I was only asking for three months," Buckingham said. "Three months! Everyone does that all the time. In this case, it was something certain people were not willing to be generous about. I mean, c'mon. Fleetwood Mac is built on this."
When asked if there was a chance that the band could still get back together again, Buckingham replied, "It would be down to Stevie having that epiphany herself. And hey, stranger things have happened. This is Fleetwood Mac. Anything is possible."
Nicks has publicly disagreed with Buckingham, claiming that she is not responsible for his firing. In a 2021 statement to Rolling Stone, Nicks said, "It's unfortunate that Lindsey has chosen to tell a revisionist history of what transpired in 2018 with Fleetwood Mac. His version of events is factually inaccurate, and while I've never spoken publicly on the matter, preferring to not air dirty laundry, certainly it feels the time has come to shine a light on the truth. 
"Following an exceedingly difficult time with Lindsey at MusiCares in New York, in 2018, I decided for myself that I was no longer willing to work with him. I could publicly reflect on the many reasons why, and perhaps I will do that someday in a memoir, but suffice it to say we could start in 1968 and work up to 2018 with a litany of very precise reasons why I will not work with him. 
"To be exceedingly clear, I did not have him fired, I did not ask for him to be fired, I did not demand he be fired. Frankly, I fired myself.  I proactively removed myself from the band and a situation I considered to be toxic to my well-being. I was done. If the band went on without me, so be it."