'The Lion King' Reboot: Which Character Does Beyoncé Voice?
The "Queen of the Music Industry" is about to become the "Queen of Pride Rock." Since the announcement of Disney's live-action The Lion King cast (and the inclusion of Beyoncé's name alongside award-winning actors like Donald Glover and James Earl Jones,) fans wonder what role Beyoncé will be dominating in this remake.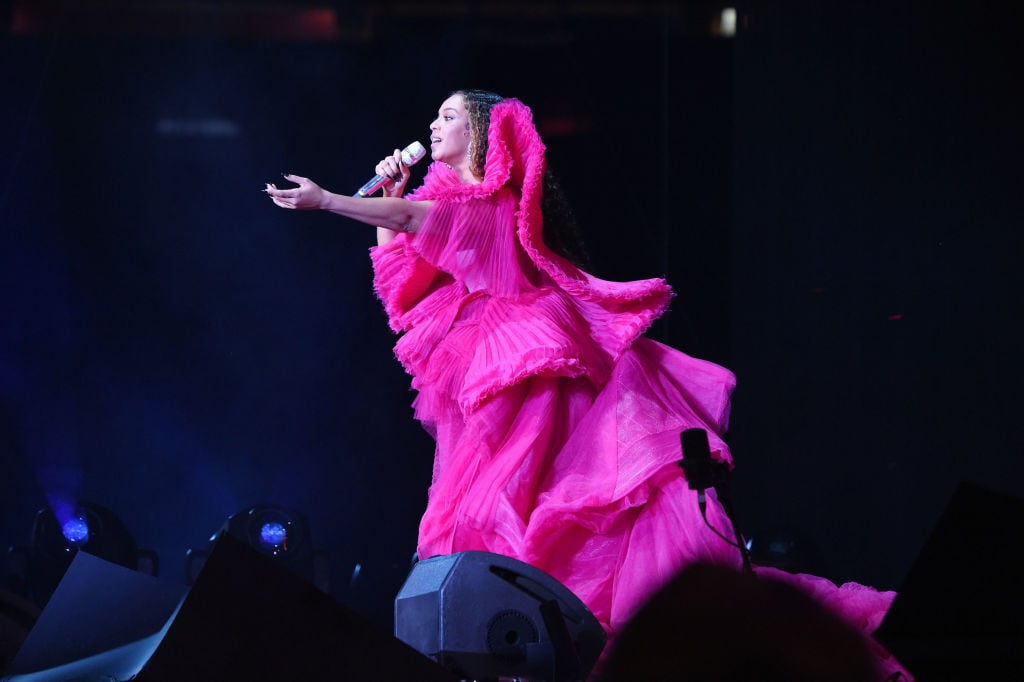 The director is a fan of Beyoncé

Even Director Jon Favreau is a member of the Beyhive. When it came time to choose an actress to voice Nala, one of the lead roles of the production, it's no surprise that Beyoncé came to mind. According to the director, convincing her to join the team was easier than you'd think.

"I think that part of it is that she's got young kids, part of it is that it's a story that feels good for this phase of her life and her career…," says Favreau in an interview with Entertainment Weekly. "At the end of the day, she's also an actor, and it's a great bunch of people to work with and a project that I think she felt was going to be special."
Beyoncé Knowles-Carter will play Nala, alongside Donald Glover, also known as Childish Gambino, who plays "Simba."
The fans are already excited
While some fans are wary of Disney's adaption of this cult classic, others are excited to see this cast perform. The trailer for the movie, released in November 2018, garnered over 16.5 million views.
he live-action rendition of The Lion King hits theaters on July 19, 2019.

This isn't Beyoncé's first acting job
Fans watched Beyoncé float across the silver screen a few times before this remake. According to IMDB, one of her first roles as an actress was during Austin Powers in Goldmember. Since then, she appeared as the love interest in The Pink Panther and as a powerhouse singer in Dreamgirls.
She acted in skits for Saturday Night Live, including her "Single Ladies" parody with Justin Timberlake. Additionally, she performed in many commercials for Pepsi alongside artists P!nk and Brittney Spears.
In 2016, Beyoncé even created her visual album entitled Lemonade, which gave fans an inside look into her relationship with Jay-Z and the emotions attached to an unfaithful partner. Her acting and singing earned her a Grammy nomination for "Album of the Year" and People's Choice Award nomination for "Favorite Album."
It is unclear if Beyoncé will be singing in The Lion King remake, but fans speculate she'll have her starring moment during "Can You Feel the Love Tonight."
Who else is in 'The Lion King' cast?
Aside from Beyoncé and Donald Glover in the lead roles, the cast includes a few other standout actors, singers, and comedians, a majority of the actors being people of color.
Iconic gassy duo Timon and Pumba will be portrayed by comedians Billy Eichner and Seth Rogan respectively. Scar, Simba's uncle and the villain of Pride Rock, will be played by actor and director Chiwetel Ejiofor.
Thankfully, James Earl Jones will return to the cast to reprise his role as Mufasa, Simba's father.