Who Is Lionel Messi's Wife Antonella Roccuzzo?
Even if you're not the biggest soccer fan, chances are you've heard of Lionel Messi. He's often mentioned in the same sentence as Cristiano Ronaldo when talking about the greatest and most popular players in the game.
Messi began his professional career with Barcelona in 2004 and has scored over 700 goals and won more than 30 trophies and titles with the team, which is a club record. But while his performances on the pitch are well-documented, many fans want to know more about his life outside of the sport that made him an international superstar. Here's more on the athlete's wife Antonella Roccuzzo including their love story of reuniting after they were forced apart.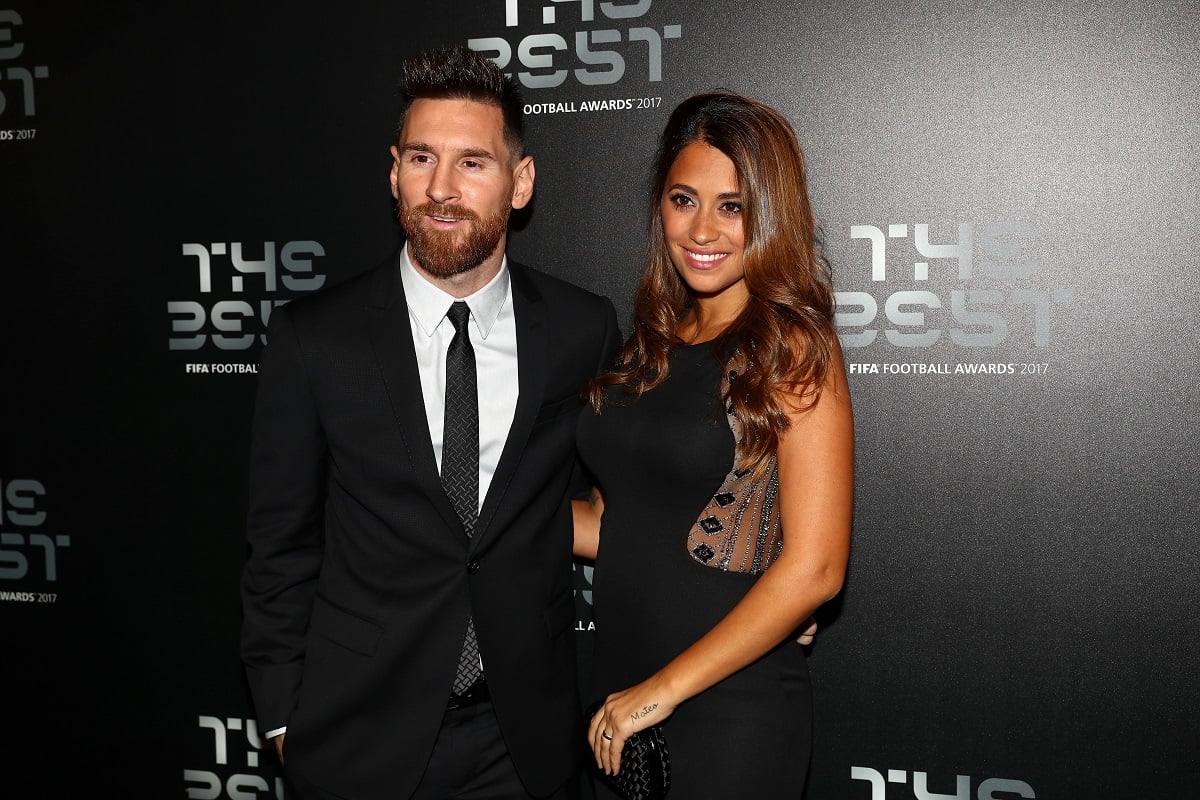 Who is Antonella Roccuzzo?
Like Messi, Roccuzzo is from Rosario, Argentina. She was born on Feb. 26, 1988, just a few months after her husband. Because Messi was friends with her cousin Lucas Scaglia when they were children, he actually met Roccuzzo when they were just 5 years old and they became childhood sweethearts.
Roccuzzo attended the University of Rosario. She initially went to school to become a dentist, however, she later studied social communication. In 2016, she signed a deal with Ricky Sarkany, an Argentine fashion label.
Messi and Roccuzzo reunited after being separted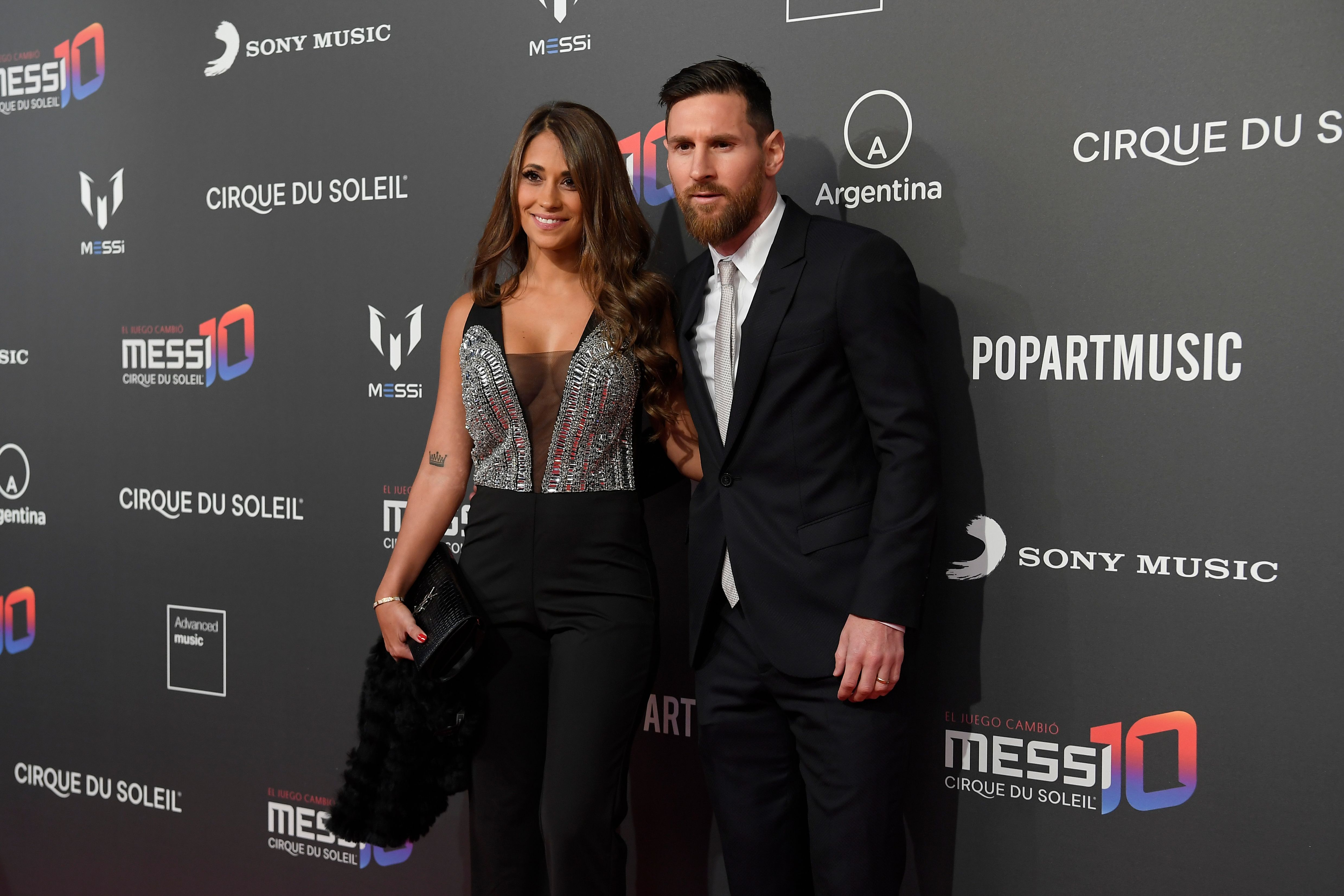 After meeting at such as young age and becoming close, Messi and Roccuzzo were separated when his family left Argentina and moved to Spain for him to pursue his career in soccer.
"Imagine moving with your family to a new continent at age 13 with everyone's future riding on you. It was a complicated time," Messi recalled during an interview with Sports Illustrated. "On the one hand, it was spectacular to come play at Barcelona. On the other, leaving everything behind in Rosario was tough: my friends, the rest of my family, my childhood, arriving in a country where I had nothing. I started practically from zero."
Messi and Roccuzzo kept in touch and ended up reuniting sometime around 2008 when Messi flew to Argentina to comfort Roccuzzo following the death of her friend. They began dating and by 2012, she was pregnant with their first child and moved to Barcelona with him.
IMDb noted that the pair tied the knot on June 30, 2017, at the Hotel City Center in Rosario in front of around 250 guests including Messi's teammate Gerard Piqué.
How many children they have together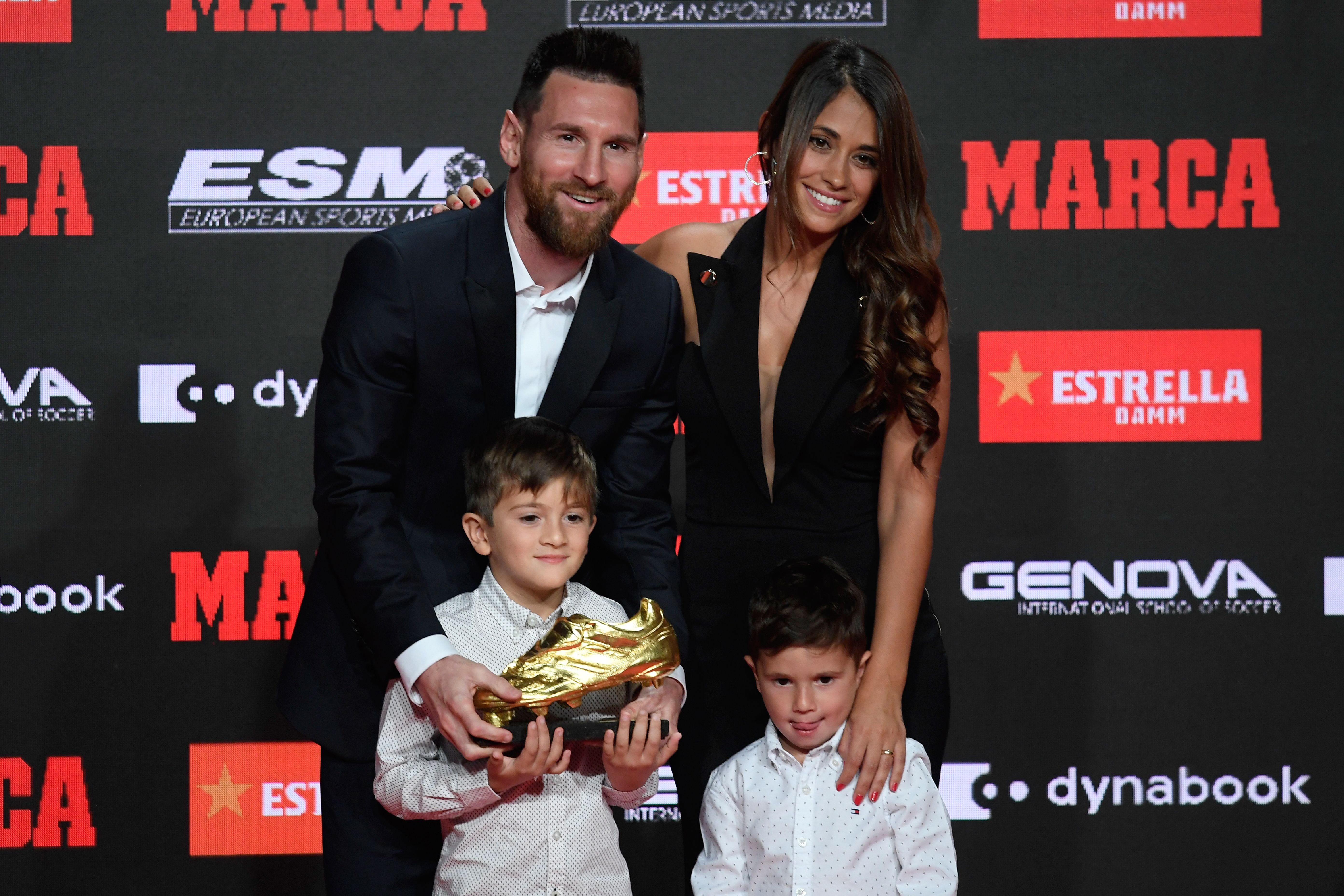 Today, Messi and Roccuzzo have three sons together. Their oldest, Thiago, arrived on Nov. 2, 2012, followed by little brother, Mateo, on Sept. 11, 2015. The couple then welcomed their youngest son, Ciro, on March 10, 2018.
On being a father Messi told Fcbarcelona.com: "You grow and you learn. You gather experience in all aspects of life, on and off the field. But, as a human being, having three children changed my perspective on life, my way of thinking and it also helped me grow."
The athlete and his wife often post photos on social media of family outings with their kids.
RELATED: Lionel Messi's $14 Million Yacht Beats Out Cristiano Ronaldo and Wayne Rooney's Vessels